Known as the 'Opal Capital of the World', Coober Pedy is a fascinating and unique mining field located 850km north of Adelaide and 680km south of Alice Springs. A visit to Coober Pedy is a must for school groups visiting Central Australia due to its unique landscape and geology, rich history, underground lifestyle and Indigenous Australian culture.
We delve into just what makes this destination so fascinating and why you should consider Coober Pedy and Central Australia for your next school tour!
History
Almost 150 million years ago, Coober Pedy was completely covered by the ocean. As the seawater receded, climatic changes caused a lowering of the underground water tables. As water ran down through the earth, it picked up silica from sandstone which ran into cracks and voids. As the water evaporated it left behind a silica deposit – fast forward millions of years, and an abundance of opals was waiting to be discovered!
In 1915, 14-year-old Will Hutchison, with his father's gold prospecting party, discovered the first opal. Prior to the discoveries made by the Europeans, the Kokatha Aboriginal people called the area home for thousands of years, using it for hunting and gathering.
After the First World War, soldiers returned from the trenches in France and it's believed they were the first to introduce the idea of living underground in homes known as 'dugouts'. Living underground provided the perfect temperature all year round – a comfortable 25 degrees, allowing them to escape the heat of the summer (averages 40 degrees) and the cool desert nights in the winter (as low as 4 degrees). Now, it's estimated that 50% of the population lives underground.
The town was originally called Stuart Range Gold Fields but in 1920 it was officially named Coober Pedy. The name is derived from the Indigenous phrase kupa piti, translated as 'water hole' or 'white man in a hole'.
During the depression in the 1930's and severe drought conditions, miners were deterred from visiting the area. It was deserted until 1946 when a huge discovery of opals was made at Eight Mile by Indigenous Australian woman, Tottie Bryant. Miners flocked to the area and it developed into a multi-million-dollar industry. Today, the town survives on tourism and opal mining, producing approximately 85% of the world's opal supply.
Top things to do and see
Guided sightseeing tour of Coober Pedy
Exploring the town on a guided tour is the perfect way to see its quirky and unique sites. See metal sculptures, junk art and props used on famous movie sets including a crashed spaceship from Pitch Black on Hutchison Street and the Priscilla Queen of the Desert bus. Usually, you'll find the bus parked at the top end of town during the day where it is used as a mobile opal shop.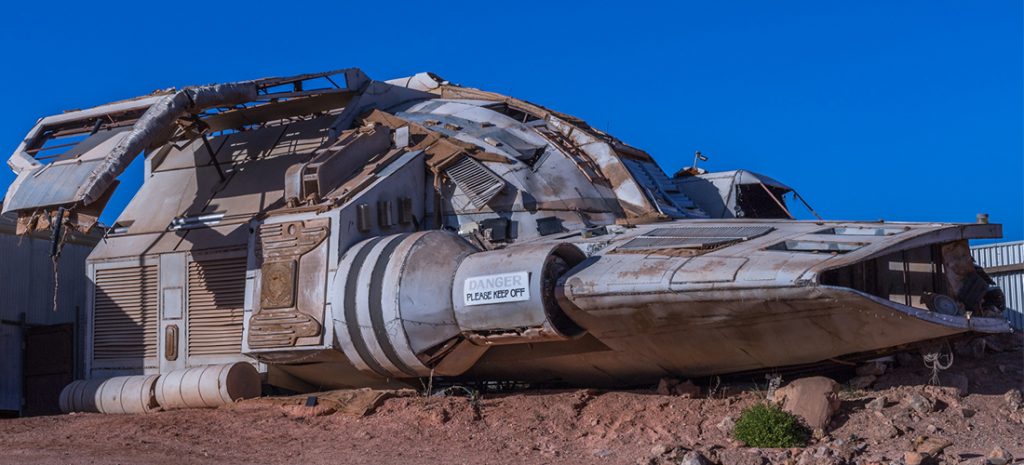 Old Timers Mine
Take a self-guided walk through Old Timers Mine and appreciate the mining conditions and discover the history of this world-famous opal mining town dating back to 1916. You can even try finding opals for yourself, or noodling, as the locals call it.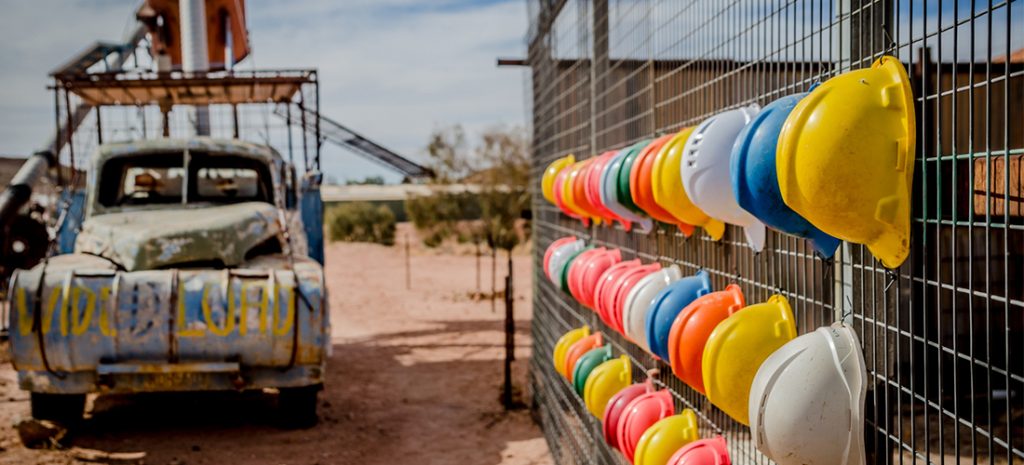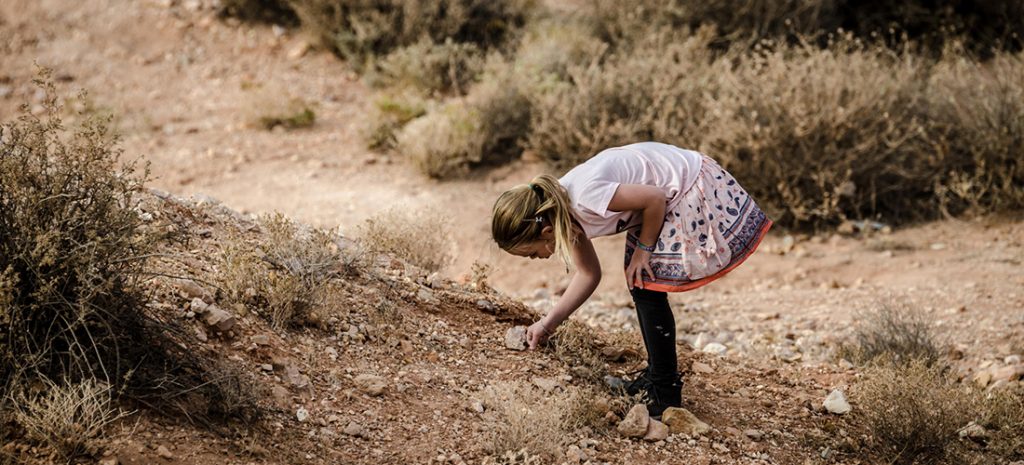 Faye's historic underground home
Experience an authentic Coober Pedy dugout and learn about life underground. This underground home (or dugout as the locals call it) was built 40 years ago by three women using the original excavation method with picks and shovels.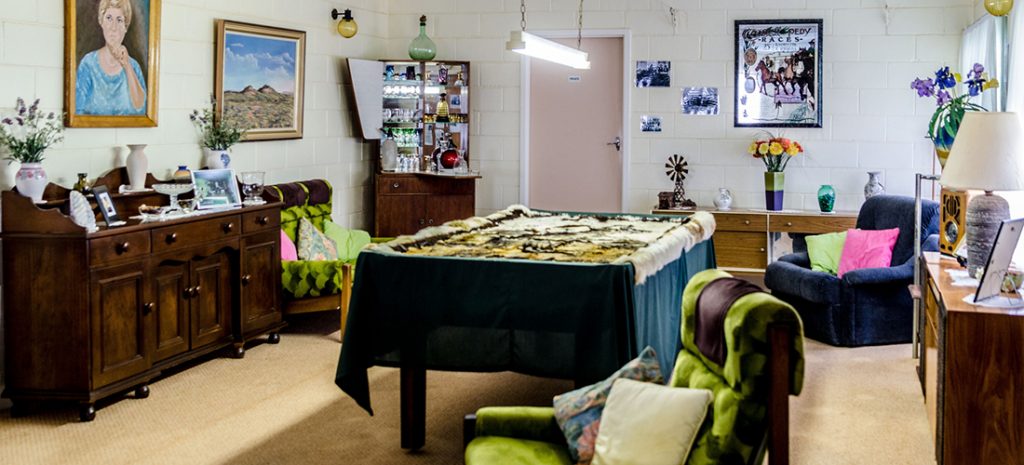 Umoona Opal Mine and Museum guided tour
Explore underground dugouts, see an opal cutting and polishing demonstration and learn about the region's history, mining, geology, landscape, underground lifestyle and Aboriginal culture.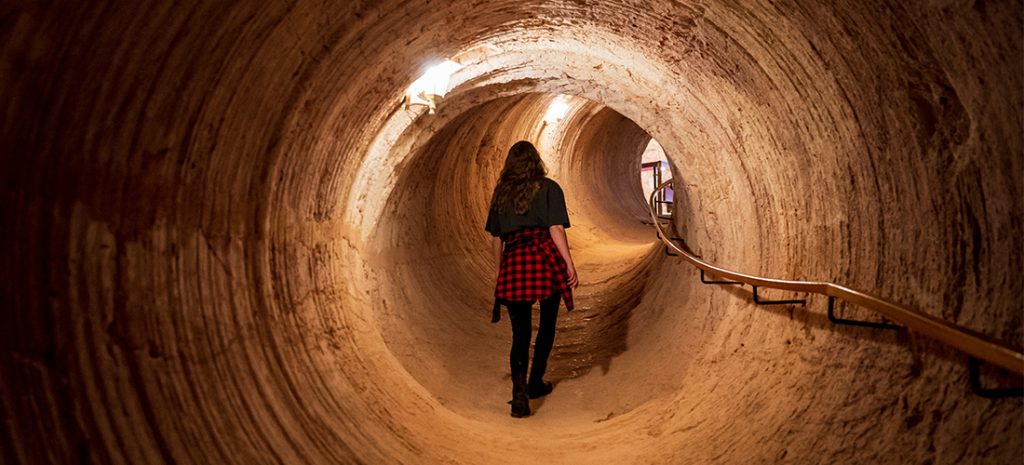 The Breakaways
A 15,000-hectare conservation park 25km outside of Coober Pedy, the striking dark red rocky landscape and native flora and fauna of the Breakaways is worth the visit!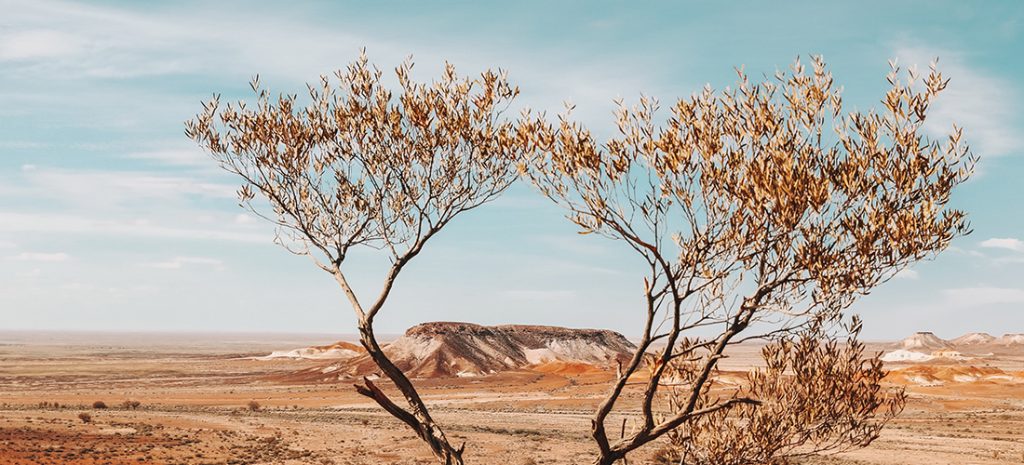 Underground churches
Discover a handful of unique underground churches including the Serbian Orthodox Church and St Peter and Paul Catholic Church.
Camp underground
Experience underground camping and living – an exciting experience unique to the town.
Interesting facts about Coober Pedy
The District Council of Coober Pedy estimates the population to be around 2,500 – 50% live underground. 60% are of European heritage having migrated from southern and eastern Europe after the Second World War.
There are no large mining companies operating in the area, individuals can apply for a mining lease and it can only be acquired for an area of 50mx50m or 50mx100m.
By the year 2000, there were more than 250,000 mine shaft entrances in the area.
Due to its 'apocalyptic' landscapes, Coober Pedy has been featured in Hollywood movies including Pitch Black (2000), Mad Max Beyond Thunderdome (1985), The Adventures of Priscilla, Queen of the Desert (1994), and more!
The birds-eye view of the Coober Pedy Opal Fields looks very Mars-like due to the estimated 1.5 million open shafts. The abandoned drill holes can be up to 30m deep.
Early miners dug their shafts by hand with basic tools such as a pick, shovel, knife, pliers and a bucket, digging 3 metres underground. Modern machinery now includes blowers, elevators, bulldozers, tunnelling and noodling machines digging 20-30 metres underground.
The soil in the Coober Pedy hillside is stable enough to allow huge ceiling spans in rooms and many mining families buy an adjoining property and tunnel to link them together. Some mansion-style homes spread up to 450 square metres underground.
Take a look at our Central Australia itinerary and start planning your school's exciting adventure today!