New Zealand's North and South islands are both full of adventure activities, Maori cultural experiences and awe-inspiring landscapes, making either option a great destination for school groups. Students explore incredible natural wonders, from ancient forests and hot springs to caves and volcanoes. Every experience is full of learning adventures where students develop general capabilities and take part in activities that align to many focus areas of the Australian Curriculum. Where else can you climb an active volcano, swim in geothermal pools, explore limestone glow-worm caves and zip-line through the canopy of ancient forests?
We've created a round-up of the amazing things students can get up to on an adventure through New Zealand!
Auckland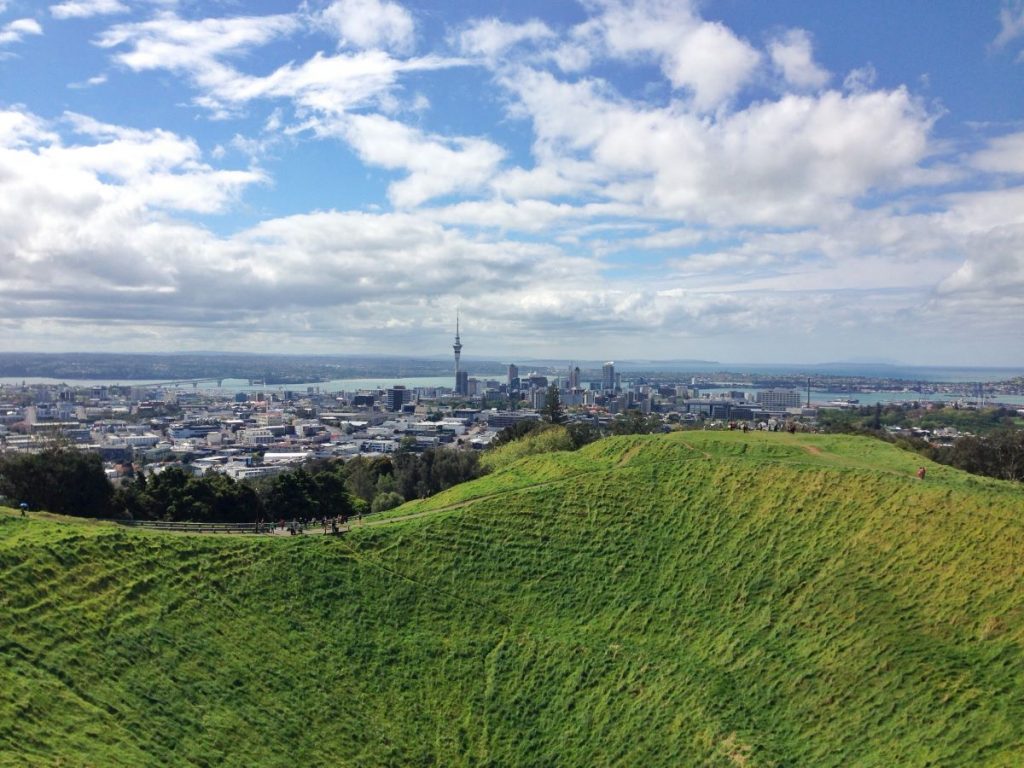 Tamaki Hikoi visitor centre guided visit and electric bus to the top of Mt Eden
Discover the significance of the dormant volcano, Mount Eden, which overlooks Auckland City, as your guide takes you through the visitors centre before boarding the electric bus to the top of the volcano. Enjoy spectacular views of the city and its two harbours, as you hear Maori stories passed down through generations and learn how the mountain came to be.
Waitomo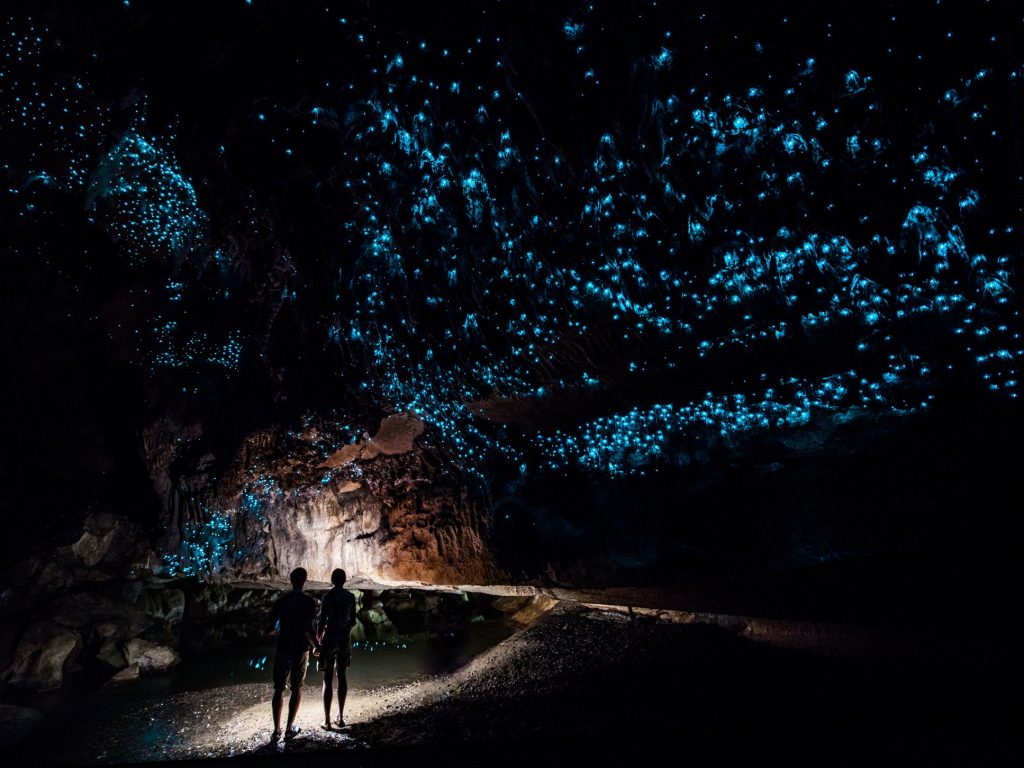 Waitomo caves guided visit
The world-famous glowworm and limestone caves are a must-see attraction en route to Rotorua. There are more than 300 cave systems and streams dotted around the area and the 3 main caves have been mesmerising visitors for over 100 years. Students descend into the huge cathedral cavern passing stalactites and stalagmites, before embarking on a boat journey through the glow worm caves as they flicker above and create an unforgettable milky way like effect.
Rotorua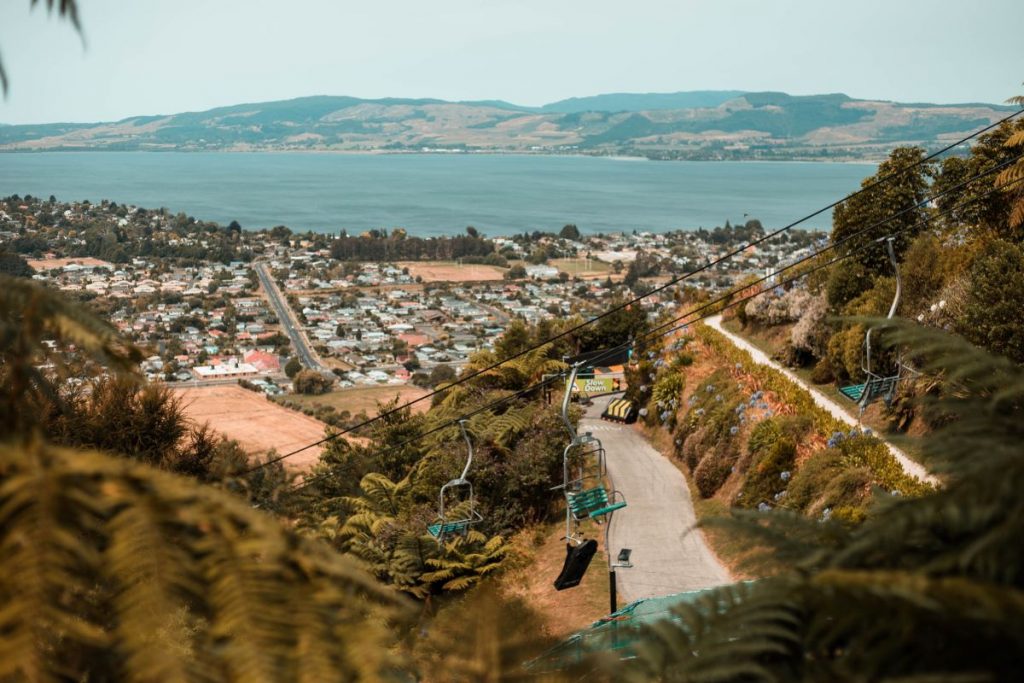 Skyline Rotorua visit
Take in the best views of Rotorua as you ride up the side of Mt Ngongotaha in a cable car before gliding downhill through Redwood forests in a thrilling luge or zipline ride.
Wai-O-Tapu Thermal Wonderlands guided visit
Explore spectacular geothermal areas that have been gradually sculptured by volcanic activity for over tens of thousands of years. Here, students will learn about the formation of strange and wonderful natural features such as the Champagne Pool and huge volcanic craters.
Hokianga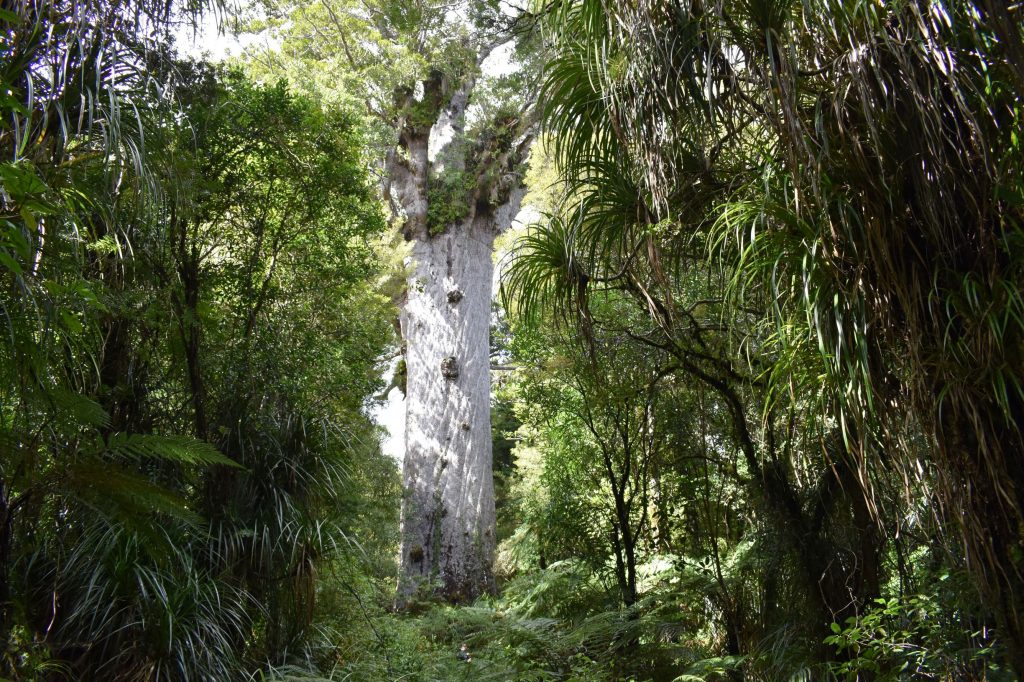 Waipoua Forest Visitors Centre guided visit
Be part of the reforestation project by planting your very own young native tree in the forest. Your trees' GPS coordinates will be recorded so they can always be found.
Footprints in the forest
Join a local guide on a memorable journey through nature's stages of evolution, where students will enjoy a mythological and interactive interpretation of life in the forest. See the mighty Te Matua Ngahere ('The Father of the Forest') an enormous tree estimated to be between 2,500 and 3,000 years old, with a mighty girth of 16 metres diameter.
Queenstown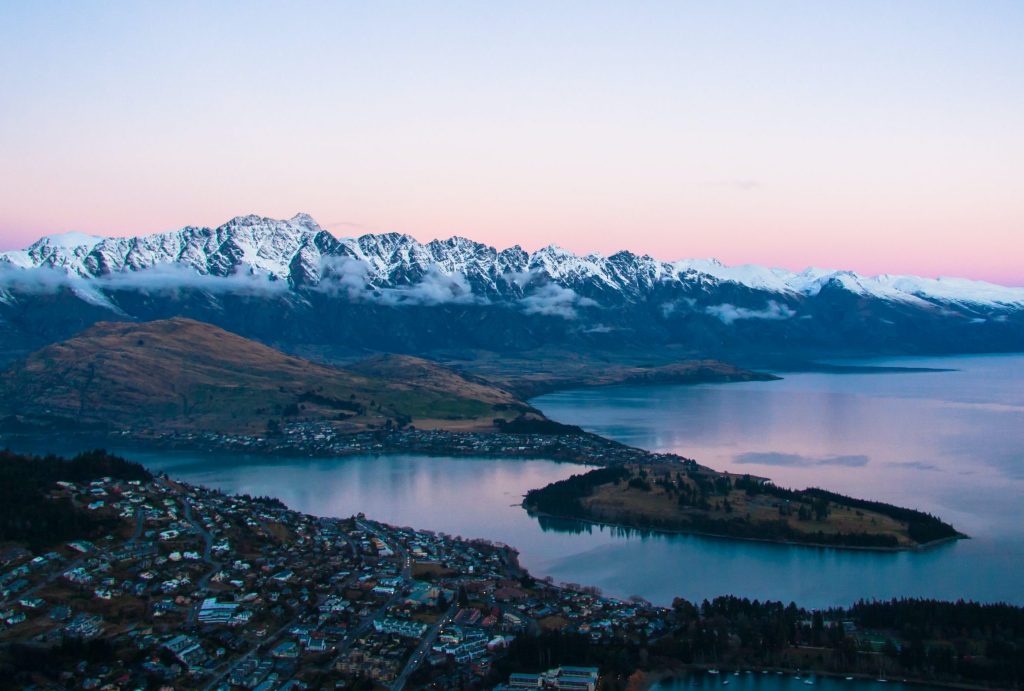 Zipline tour
Through a remarkable network of forest trails, ziplines, treetop platforms and tree to tree swing bridges, explore an ancient native forest at heights of up to 22 metres above the ground amongst 500-year-old trees. Ziplining through this incredible landscape mixes fun, education and conservation into a once in a lifetime experience.
Luge and Gondola rides at Skyline Queenstown
Take a scenic ride in the iconic Skyline Gondola (the steepest cable car lift in the Southern Hemisphere!) and climb 450m above Queenstown and Lake Wakatipu to the top of Bob's Peak. Enjoy a spectacular 220-degree panorama with breathtaking views of Coronet Peak, The Remarkables, Walter and Cecil Peak, and Queenstown. Take the driver's seat on the thrilling Luge and launch down 1600 metres of corners, tunnels and dippers where students can race each other (or take a leisurely approach!) down the side of the mountain. When you reach the bottom, do it all over again!
Snowsports at Coronet Peak and The Remarkables
Grab your skis or snowboard and conquer runs, grow in confidence and above all, have an amazing time on the slopes. The diverse mountain ranges and the breathtaking scenery of The Remarkables and Coronet Peak make it an unforgettable experience!
Milford Sound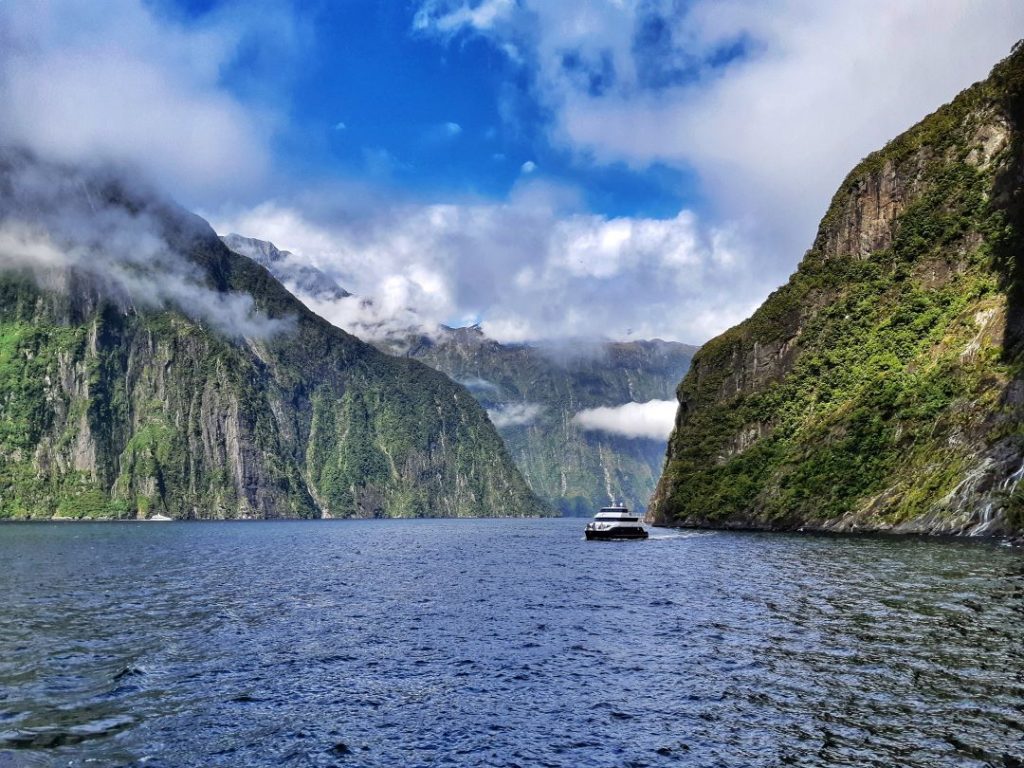 Overnight Cruise
Learn about local marine life as you cruise the Milford Sound in search of wildlife, including cheeky dolphins performing as they guide your boat through the pristine environment and the stillness of this World Heritage region.
Te Anau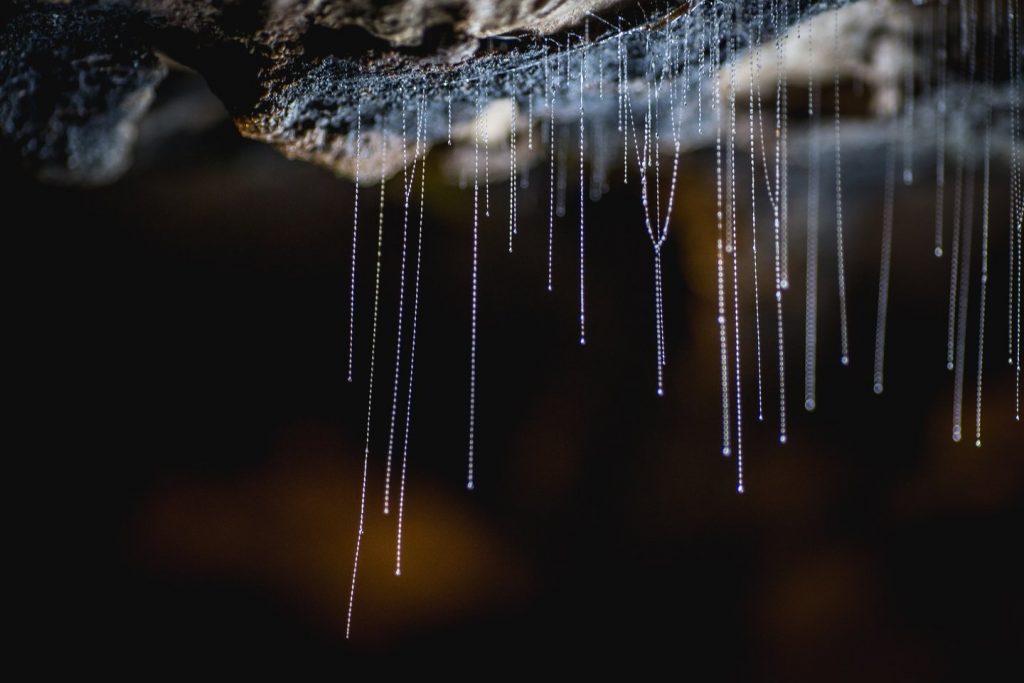 Glowworm caves tour
The trip to the Te Anau Glowworm Caves begins with a cruise to the western shores of Lake Te Anau. Learn about the geological wonder before joining a guide underground. On the tour of the caves, guides will point out the highlights and share their knowledge of the caves and its history. Deep inside the caves, you'll be taken by small boat into a silent hidden grotto inhabited by thousands of glowworms, unique to New Zealand. In the subterranean darkness, they produce a glittering display that is an extraordinary sight to see.
Wanaka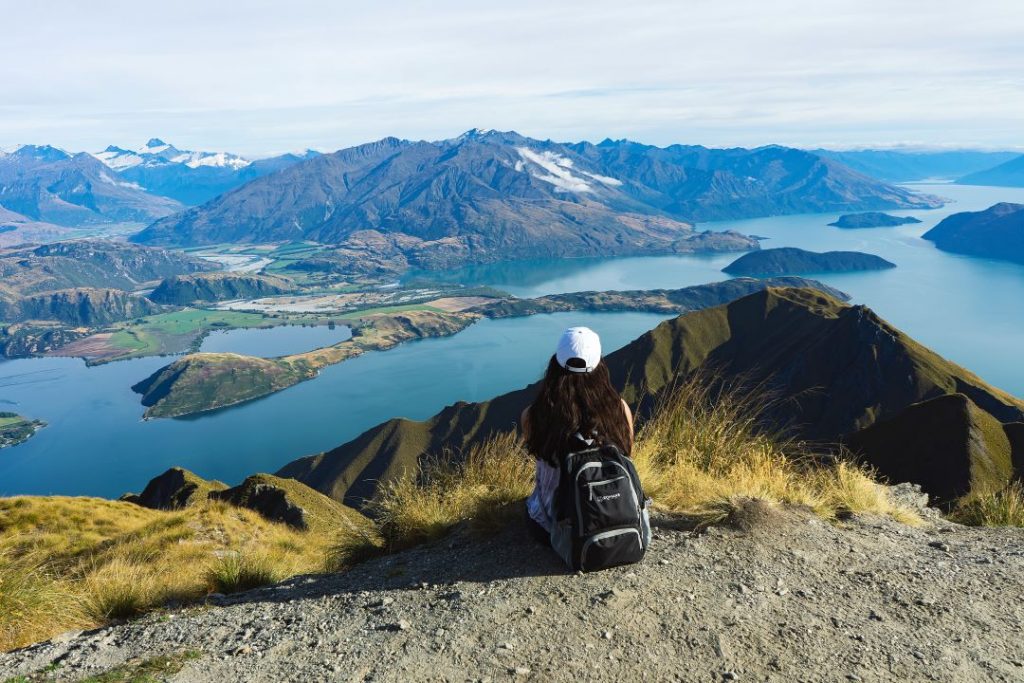 Mountain bike tour
Wanaka offers some of the most breathtaking and unforgettable roads and mountain biking in New Zealand, suitable for all levels of ability you'll explore some of Wanaka's best bike trails, from gentle lakeside ambles to exhilarating backcountry single tracks. It's the perfect way to see the surrounding landscapes.
Christchurch
Devils Punchbowl Falls visit
Don't be deterred by the number of stairs you have to climb to reach this incredible waterfall – it's well worth it! Approximately a 30 min walk each way, you'll enjoy the scenic sights and hear birds singing as you hike through the lush Alpine forest.
Quake City guided visit
'Quake City' charts the aftermaths of the 4 September 2010 and 22 February 2011 earthquakes, the resilience of Canterbury's communities and the extraordinary and heroic response of the emergency services, international rescue teams and the thousands of volunteers who pitched in to help. Students will learn about the science behind the quakes through a hands-on interactive activity to understand the phenomenon of liquefaction – when the ground liquefied and bubbled up in the shaking, burying streets and sinking buildings.
---
Take a look at our tour options to New Zealand and if you're keen to start planning for 2021 and beyond, contact us on 1300 331 050 or info@worldstrides.com.au to speak with one of our Program Specialists.