Central Australia & Northern Territory
A tour of Central Australia and the NT is an awe-inspiring educational experience for students and teachers alike. Renowned for its national parks, abundant wildlife, Aboriginal rock-art and stunning gorges, the area is steeped in natural beauty and history both ancient and modern. Students will venture underground in Coober Pedy, explore Watarrka and Kata Tjuta National Parks, and witness the…
Request Info
Request Quote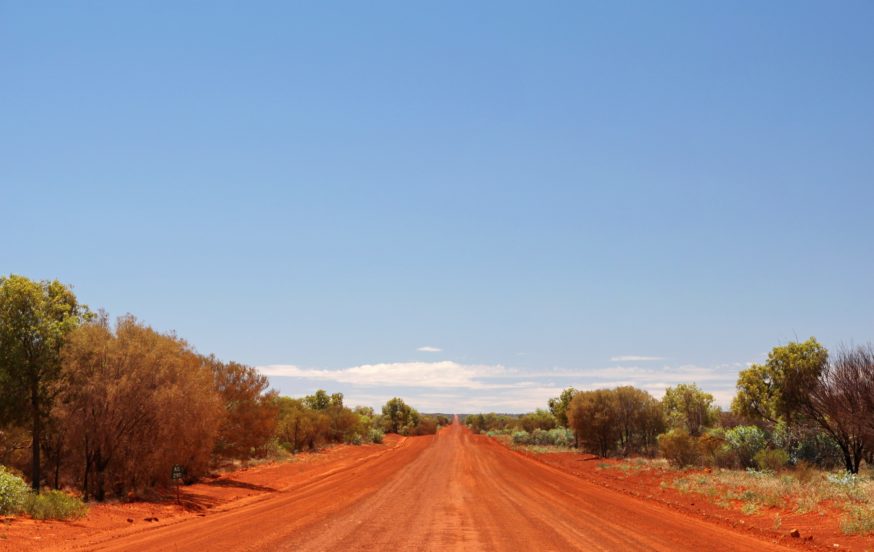 https://worldstrides.com.au/itineraries/central-australia-outback-adventure/
Central Australia & Northern Territory
A tour of Central Australia and the NT is an awe-inspiring educational experience for students and teachers alike. Renowned for its national parks, abundant wildlife, Aboriginal rock-art and stunning gorges, the area is steeped in natural beauty and history both ancient and modern. Students will venture underground in Coober Pedy, explore Watarrka and Kata Tjuta National Parks, and witness the…
Request Info
Request Quote
Skip to Content
Highlights
Coober Pedy
Umoona Opal Mine Underground Camping Experience
Kata Tjuta National Park
Uluru
Alice Springs Desert Park
Your Adventure
Assemble with your group for a morning departure aboard the express coach to Coober Pedy.
Coober Pedy

Arrive in Coober Pedy, a town most well-known for it's underground population and it's precious opals.

Umoona Opal Mine Underground Camping Experience

Settle in at the underground camp for an exciting overnight stay.
Australian Outback

Journey through the vast outback en route to Alice Springs.

Breakaway Reserve

Enjoy lunch and a visit to the Breakaway Reserve.

Alice Springs

Upon arrival in Alice Springs, set up for two night's camp. Afterwards enjoy free time exploring the town.
Alice Springs Desert Park

Take a self guided visit of Alice Springs Desert Park and enjoy the 'Birds of Prey' show.

Royal Flying Doctor's Base and the School of Air

Enjoy a guided tour of the Royal Flying Doctor's Base and the School of Air.

Optional activity - Aboriginal Dreamtime & Bushtucker Tour

Learn about real Aboriginal culture in it's natural Australian setting. Be introduced to topics such as Dreamtime and spiritual beliefs, bush survival, and the marriage and social system. Sample a witchetty grub or some Kangaroo tail as you learn about bushtucker, hunting and weaponry. There's also a rare opportunity to meet and interact firsthand with traditional people from the Walpiri tribe.
5
Western MacDonnell Ranges
Western MacDonnell Ranges

Enjoy a full day exploring the Western McDonnell Ranges and it's iconic sites including Stanley Chasm, John Flynn's Grave, Ormiston Gorge and Simpson's Gap.

Anzac Hill Lookout

Experience sunset from the impressive Anzac Hill Lookout.
Camel Ride

En route to Watarrka, enjoy a short camel ride at Camels Australia before visiting Mt. Ebenezer.

Watarrka National Park

Explore the spectacular sandstone cliffs, natural rock pools and lush vegetation of Watarrka National Park. Here you will also find the Garden of Eden and the Domes of the Lost City.

Optional activity - Cultural Immersion Tour

Learn about the local indigenous culture and their connection to the land.
Uluru Cultural Centre

Begin your journey to Uluru. Upon arrival set up for two nights camp. Afterwards take a self-guided tour of the Cultural Centre.

Anangu Culture

Learn about the local Anangu culture and marvel at this scenic wonder of the Red Centre.

Sunset Strip

Witness a breathtaking sunset over Uluru from the Sunset Strip.
Uluru National Park

Explore the iconic Uluru National Park. Take a circular tour of the base and view the aboriginal rock paintings and caves.

Kata Tjuta

Afterwards visit Kata Tjuta, another scenic wonder of the Red Centre.