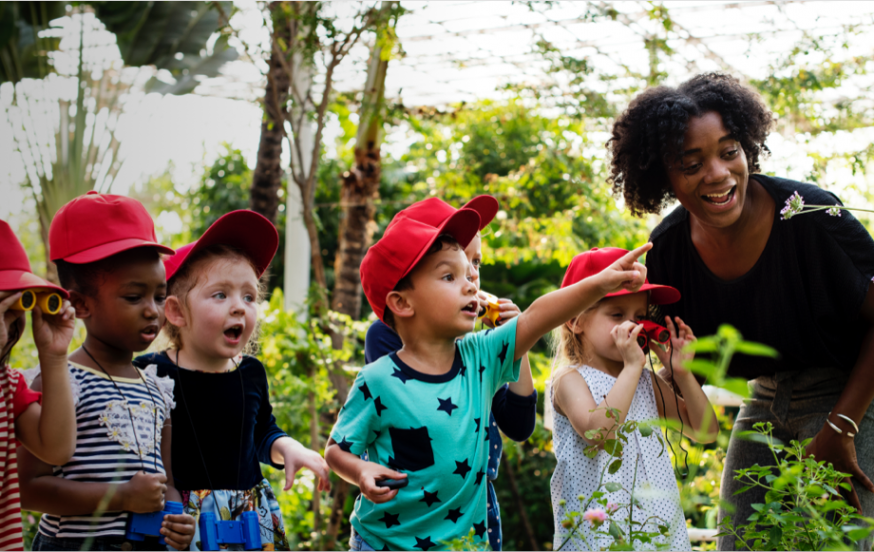 https://worldstrides.com.au/why-worldstrides/testimonials/
Testimonials
I would highly recommend WorldStrides to any educational institution looking at organising a trip. They are extremely professional and thorough, where nothing is too much.
Program Leader, Hotham Snowsports Tour 2023, Xavier College
In responding to COVID-19 restrictions Corpus Christi College's Art students decided to explore their own backyard, the Western Australian Wheatbelt. The tour was inspired by Form's Painted Silo Trail and the Mural at Wellington Dam, Collie. WorldStrides tailored a week of sight seeing, gallery visits and art making. Not only did the students explore their creativity, but were also able to make a connection to Ballardong boodja country during NAIDOC week. It was a trip of a life time. Thank you.
Program Leader, Western Australian Wheatbelt Visual Arts Tour 2021, Corpus Christi College
WorldStrides is a wonderful company that takes all the stress out of planning an overseas trip with school students. The best part about having WorldStrides book everything is you know there is a backup plan if things don't go to plan.
Program Leader, Europe Tour 2019, Mossman High School
We would like to express our deepest appreciation to WorldStrides for providing us with a Music Tour that was truly memorable for both students and staff alike. It was a great privilege to attend Rhapsody Rotorua 2018 and all of our students benefited from their participation in the many experiences on offer. There was a wonderful balance of music, educational, cultural and adventure activities and definitely something for everyone. The WorldStrides team were outstanding in every way. Their professionalism, passion, "can do" attitude, and cheerful demeanor both leading up to and during the tour, made our jobs so much easier. Thank you most sincerely for giving us an experience our students and staff will never forget.
Program Leader, Rhapsody Rotorua Music Tour 2018, Yarra Valley Grammar School
I cannot begin to express how incredibly delighted and satisfied our group was with the exceptional services provided by WorldStrides during our annual Trinity Snow Trip to Hotham. From the very first contact until the last moment of our adventure, the entire experience was nothing short of phenomenal. Thank you, Worldstrides, for giving us the snow trip of our dreams!
Program Leader, Hotham Snowsports Tour 2023, Trinity College SA
It was such a relief to know that all details of the trip were being checked and double checked to ensure a seamless experience. WorldStrides helped make lifelong memories for our Geography students.
Program Leader, Cairns Tour 2021, St Stephen's College
Since 2015 we have travelled with WorldStrides for our school snow trip. In this time I have found the WorldStrides team to be highly professional, well organised, friendly and accommodating to meet the characteristics of our trip and the needs for our student cohort. In 2019, we had the unusual circumstance of being 'snowed in' on the mountain delaying our departure for a day, requiring us to stay an extra night. The on mountain staff were extremely accommodating and informative keeping us up to date on any developments. Not only did we get to stay an extra night we were spoilt with the provision of afternoon tea, dinner and breakfast before departure the next day. I can highly recommend the WorldStrides organisation based on our experiences in this time.
Program Leader, Snowsports Tour, Aberfoyle Park High School
Our students once again had a fantastic week in the snow and many are planning to return once their schooling has finished! The entire process with WorldStrides has been great, our tour specialist was very patient and understanding whilst we gathered information from our students. The accommodation at Falls Creek was excellent and very easy to access. Thank you all for your assistance with our trip, it was certainly something that our students will value for many years.
Program Leader, Snowsports Tour 2018, Faith Lutheran College
I am extending a huge thank you to you and all the team at WorldStrides for such a terrific experience for our students last week on our Central Australia trip! Everything ran seamlessly and on time.
Progran Leader, Central Australia Tour 2023, Mooroolbark College
We recently used WorldStrides for our annual Year 6 camp to Canberra. This will be our third year of using this company and we will continue to do so for future camps. WorldStrides take the pressure off knowing where to go, the timing of everything and are flexible in making it work for each group. Each day was jam packed with activities to keep the kids busy from start to finish. Our bus driver, Rodney, had so much knowledge which he was happy to share with us all and even suggested ideas for when we had a spare minute. The whole experience was stress free, we thank WorldStrides for making it such an enriching experience and we would highly recommend them to anyone considering it.
Program Leader, Canberra Tour 2021, St Finbars Primary School
WorldStrides provided our students the greatest opportunity for self-growth and experience. They focused on creating a once in a life time experience and were there every step of the way through the planning process. The personal focus of the program specialist allowed for a smooth and stress-free tour.
Program Leader, USA Tour 2019, Cabramatta High School
The Europe Tour was an amazing, wonderful, eye opening experience. For me, who had never been outside of Australia, the chance to go see the world was something I had craved and dreamt about for years. Pompeii was by far the greatest experience on the tour and my personal favourite on the tour. Unlike most places we visited which displayed artefacts or relics such as you'd see in a museum, the city of Pompeii was in itself a museum and walking through the city was like taking a step back in time. There is no other feeling like it, to be part of something that took place so long ago and yet to still see it standing, to be able to reconnect with the people of the past and realize how similar we are to those from an age ago. The tour was perfect in every way, and it would not have been possible without the organisation and support of WorldStrides.
Program Leader, Italy Tour 2019, Mater Maria College