Recently, a couple of our team members took the opportunity to visit our neighbouring state of Tasmania to see first-hand what students discover on tour… Jessica Daly, Program Associate tells us what her top 5 experiences are, provides some insightful tips, and what you can look forward to experiencing on an adventure to Tasmania!
Bonorong Sanctuary
Bonorong would have to be my favourite visit during my time in Tasmania! The staff here are so friendly and passionate about the purpose and mission of the sanctuary. It is important to highlight that Bonorong is exactly that, a sanctuary! Not a park. No animal is kept longer than necessary, and they are released back into the wild as soon as they are healthy enough. You can even see some of the care and surgeries the animals receive through a one-way glass and have the opportunity to ask the vets questions if they aren't too busy to chat! There is also a lovely little stall that serves only vegan food and beverages aligning with their quest to limit human impact on other living creatures.
Lenny the baby wombat was just too cute!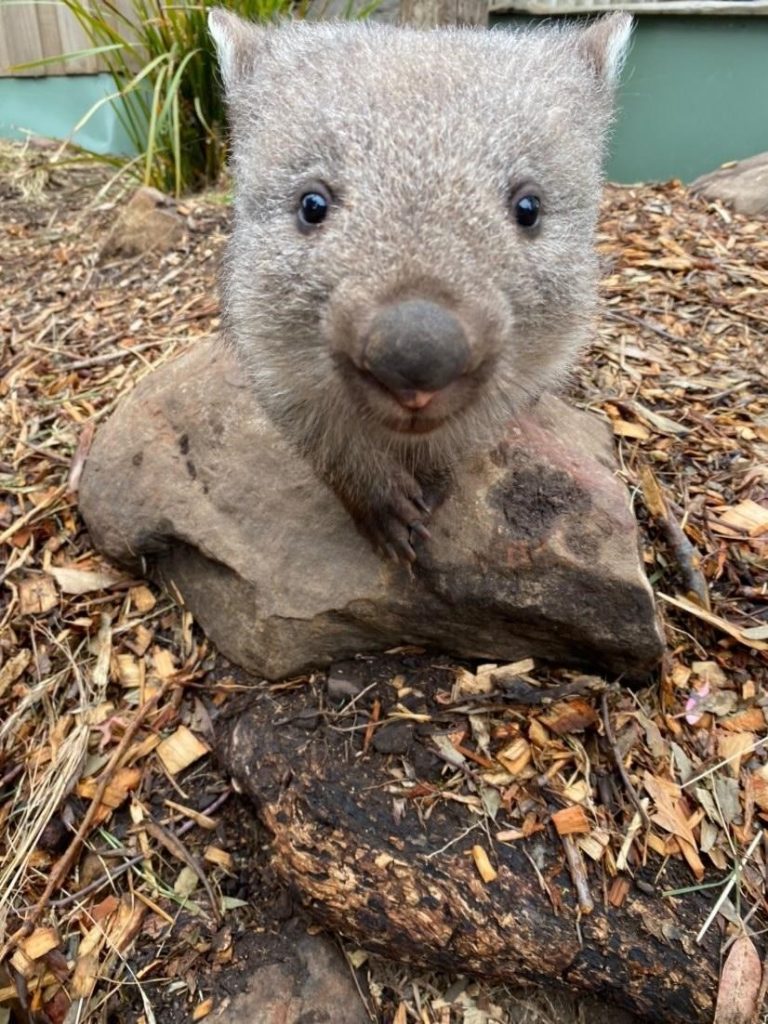 Freycinet National Park
The travellers in our group are big fans of national parks and have been to many across the world – Freycinet is up there with the best of the best! How lucky we are to live in a country with such incredible natural landscapes. The variation of scenery is unbelievable especially given Tassie's modest size.
Cradle Mountain
I'm not sure if I loved the sights around the Dove Lake walk or the many wombats who reside here more. Either way, Cradle Mountain is a special place. You'll want to rug up as it's colder here than other regions, but once you're set, you can spend the whole day exploring.
Cataract Gorge
Cataract Gorge was a last-minute stop for us when we visited Launceston – and we are so glad that we took the time to see it! It certainly exceeded our expectations. On a warm sunny day like our visit, the gorge is buzzing with activity. People enjoying walks around the tracks and across the historic suspension bridge, picnicking on the lawn and having a swim in the pool or the scenic lake and surrounding creeks.
Port Arthur
An incredible historic site that really transports you back in time to when it was home to convicts. It's obvious why this is known as the best-preserved convict site in Australia and among the most significant in the world. There are so many buildings and areas of the grounds to explore, with interesting facts and stories all around. The guided tours here are excellent – and if you're lucky – you might land a spot on one of their famous after-dark ghost tours.
If you're keen to start planning a trip to Tasmania for your students, take a look at the full itinerary here or contact us today!