Love is in the air this Valentine's Day! After a year of social distancing and virtual learning, we're ready to share our love with those landmarks we've missed. Say "Happy Valentine's Day" through the Eiffel Tower, Tower of Pisa, Liberty Bell, and more. And travel themed puns… what's not to Louvre?
So download these punny little messages (right click and save as) to send to your friends, family, valentines, and galentines. And if you're really into puns… we put extended messages below for your enjoyment. Happy Valentine's Day!
Eiffel Tower (Paris, France)
Eiffel for you on day one—after all, what's not to Louvre? From the romantic cafés surrounding the Arc de Triomphe to the sweeping Champs-Élysées, the City of Lights truly lights up my life. One day, our paths will croissant again, and it will be tres magnifique!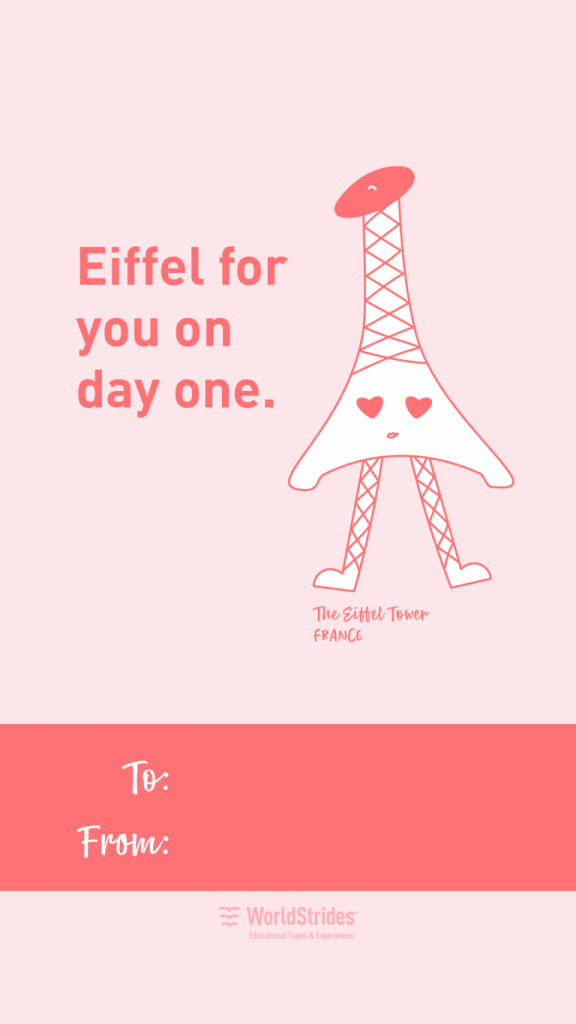 Liberty Bell (Philadelphia, USA)
I have to chime in—are you availa-bell? Our time apart wasn't all it's cracked up to be, so don't break my heart…be mine!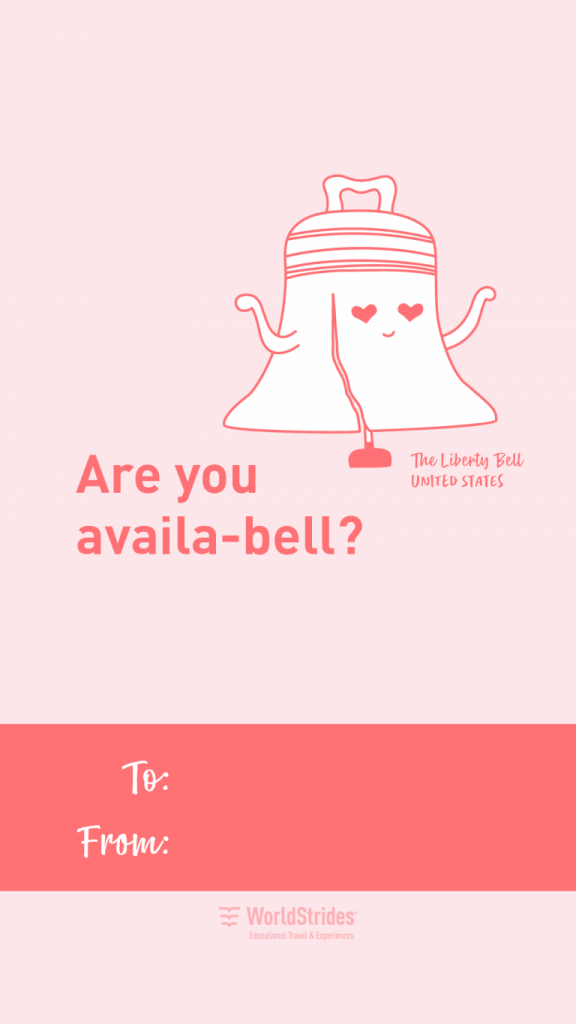 Big Ben (London, England)
The chimes from your tower count the hours that pass, but don't be alarmed—my love for you cannot be Thames-d. I'd swim across the English Channel just to see your face!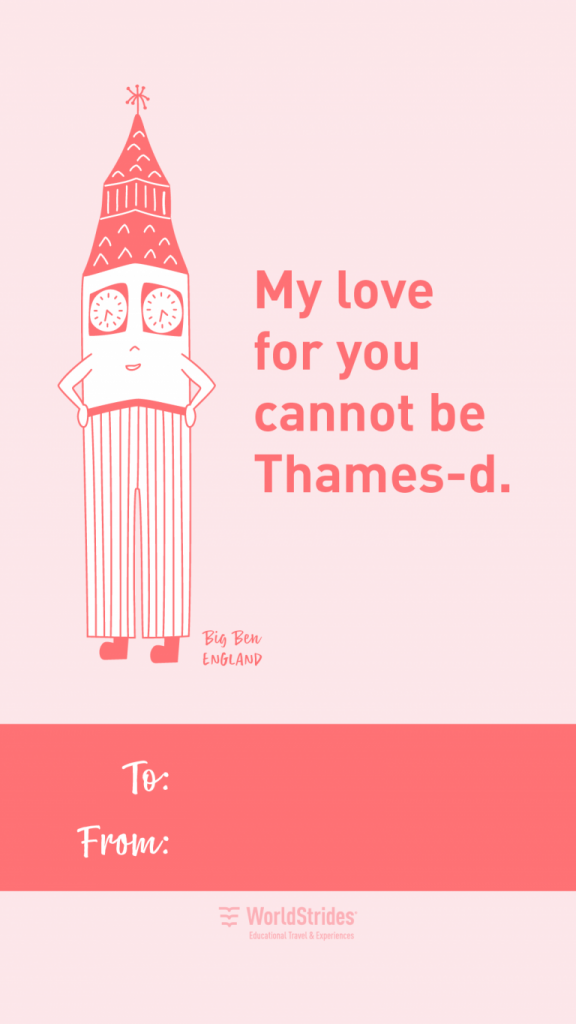 Arenal Volcano (Costa Rica)
I lava you like no other—you truly melt my heart! Together, we'll have a blast living pura vida in the tropical rainforest of Costa Rica.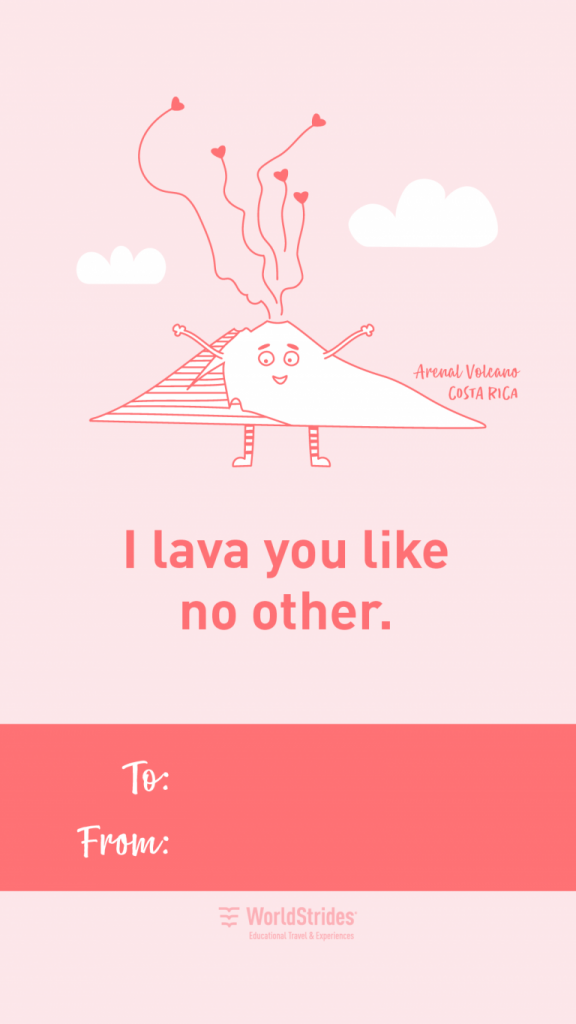 Leaning Tower of Pisa (Pisa, Italy)
Ciao, bella! The moment our eyes locked is when you stole a Pisa my heart, and there's simply no denying that I'm falling for you. Lean on me through thick and thin, and together, we'll conquer the world.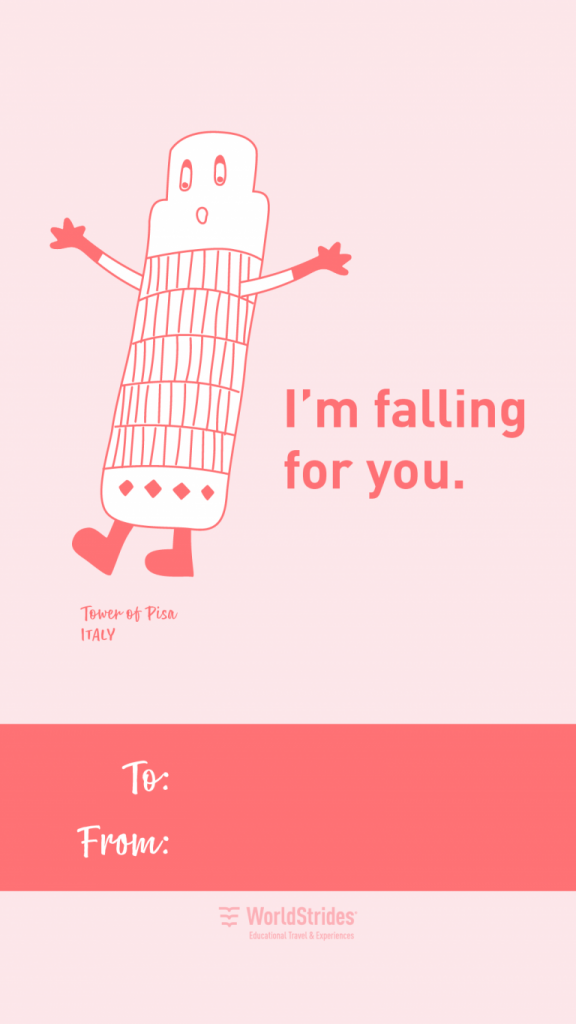 Happy Valentine's Day from all of us at WorldStrides!