School Trips to Indonesia
Known for its vibrant culture, diverse natural landscapes and exotic wildlife, Indonesia is the perfect destination for students of language, art and humanities. With bustling markets, tiny traditional villages. verdant rice terraces and opulent sultan's palaces – Indonesia is rich in cultural, historical and geographical experiences that will broaden students' horizons.
While on tour of Indonesia students can enjoy cooking classes, dance performances and outdoor adventures while building on their language skills.
This handy travel guide designed specifically for teachers and students will help you plan your trip and pack your bags for Indonesia.
Indonesia – Attractions
Borobudur – Explore one of the largest Buddhist Temples in the world, complete with over 500 Buddha statues!
Komodo National Park – Hike, canoe, snorkel and more at this UNESCO World Heritage Site which spans across 5 islands and is home to the infamous Komodo Dragon, found only in Indonesia.
Prambanan Temple – Discover the ancient histories behind one of the largest Hindu temples in South East Asia.
Ubud – The cultural heart of Bali, Ubud is a stunningly serene location where you can enjoy museums, temples and a stroll through the famous Tegalalang Rice Terrace.
Student packing list
The voltage in Indonesia is 230 Volt, you will need a type C adapter like the one below: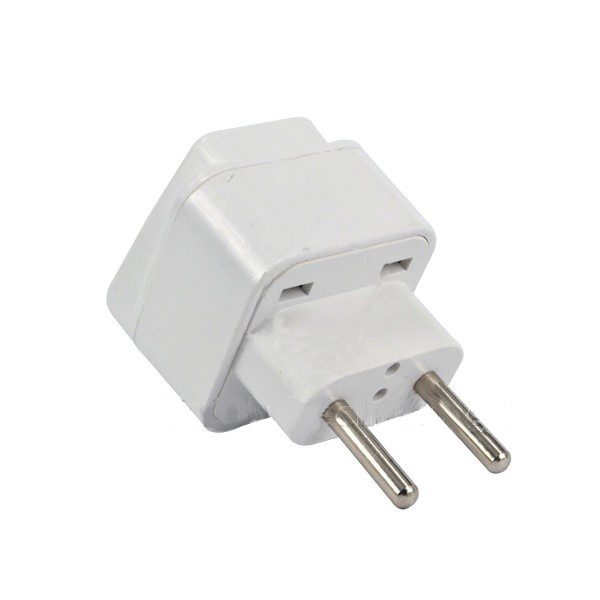 Rain Poncho – It's not uncommon for showers to occur throughout the day, as such a lightweight rain poncho is great to have folded up in your daypack in case of unexpected weather changes.
Bug spray – Embark on outdoor adventures with peace of mind that you won't be bothered by mosquitoes
Scarf – A scarf will both shield you against cold temperatures and winds as well as helping you to respect the dress code that certain religious Indonesian sites may have.
Small gifts from home – Particularly in rural areas, the locals will be delighted to inspect and talk about your mementos from home.
Other handy travel items:
Portable charger
Hanging toiletries bag including essential medicines
Tissues and sanitizer
Travel daypack
Indonesia travel tips
The currency of Indonesia is the Rupiah.
1 AUD = 10,745 IDR
FX calculation made on 31/07/2018
Average prices Indonesia
Meal: $15,000-$45,000 Rp ($1.40 – $4.15 AUD)
Regular Coffee: $15,000-$40,000 Rp ($1.40 – $3.70 AUD)
One-way train ticket: $4,000 Rp (0.37¢ AUD)
Mid-range Nike shoes: $845,000 Rp ($78 AUD)
The official language in Indonesia is Indonesian.
Useful Indonesian phrases for teachers and students
| | |
| --- | --- |
| English phrase | Indonesian translation |
| Hello, my name is Fred | Selamat pagi |
| Please / Thank-you | Silahkan/Terima Kasih |
| Excuse me | Permisi |
| How much does this cost? | Berapa Harganya? |
| Do you speak English? | Anda bisa bicara bahasa inggris? |
Climate in Indonesia
Indonesia has a tropical climate which is highly variable from area to area. Temperatures and rainfall vary across the archipelago because of elevation and monsoon patterns. The eastern monsoon brings the driest weather – from June to September – while the western monsoon brings the main rains, from December to March. You can expect rain throughout the year, as Indonesia is known as one of the rainiest places on Earth!
Time zone
Indonesia observes 3 separate time zones across particular areas: Western Indonesian Time (UTC +7), Central Indonesian Time (UTC +8) and Eastern Indonesian Time (UTC +9)
Other travel tips for Indonesia
Avoid drinking tap water. Buy bottled water, it's cheap and better to be safe than sorry
Brush up on your haggling skills, as a westerner you'll no doubt at first be quoted exorbitant prices
When it comes to the prices of things, people in Indonesia often refer to the denomination less the last 3 zeros. For example, if a shopkeeper refers to an item being '20' they do not mean IDR 20, they mean IDR 20,000.
The gift of giving is common practice in Indonesia. If you're invited to someone's home it's considered rude to show up empty-handed.
The left hand in Indonesian culture — as well as North African, Middle Eastern, and most Asian cultures for that matter – is used for toilet duties. Shaking hands, gift giving, and eating with the left hand is considered extremely rude.
Indonesia fun facts
Comprised of some 17,000+ islands, Indonesia is the world's largest archipelago which span over 5000km
Indonesia is part of the Pacific Rim "Ring of Fire". The country has some 400 volcanoes, about 150 of these are active which is around 75% of all currently active volcanoes on Earth.
While Bahasa Indonesian is the official language, more than 700 languages and dialects are spoken across Indonesia.
To find out more about our school trips to Indonesia, check out the 'Best of Indonesia' itinerary here.