School Trips to Italy
Home to many of the world's greatest works of art, architecture and gastronomy – Italy inspires like no other. Students will fall in love with Italy's passion for the arts, its early Christian and Byzantine past, and its celebration of music, art, culture and of course… food!
On educational tours of Italy, students will learn against a dramatic backdrop of iconic museums, landmarks and ancient ruins. They can imagine themselves as a gladiator at the Colosseum in Rome, gaze at the ceiling in the Sistine Chapel, attend language lessons in Florence and walk the many famous bridges over the canals of Venice.
This handy travel guide designed specifically for teachers and students will help you plan your trip and pack your bags for Italy.
Italy – Events & Attractions
Carnivale di Venezia (Carnival of Venice) – Each year the Carnival of Venice brings thousands of visitors from around the world for a 2 week fun-filled festival in the lead up to Lent. Spectators can enjoy concerts, candlelit boat parades, street performers and opulent masquerade balls!
Colosseum – Visit the awe-inspiring amphitheatre which echoes with the ghosts of the gladiators that once battled in front of tens of thousands of spectators.
Florence Cathedral (Formerly the Cattedrale di Santa Maria del Fiore) – Appreciate the stunning Tuscan Romanesque architecture of one of the most famous cathedrals in the world. Climb atop the 414 steps to enjoy breathtaking city views of Florence.
Cinque Terre – Hike between the villages of the 5 coastal towns that make up the legendary Cinque Terre, a coastal region known for its steep hills and sheer cliffs that overlook the Mediterranean sea.
Pompeii – Experience a guided tour of the Ancient ruins of Pompeii, the lost city buried by ash after a volcanic explosion!
Venetian Canals – Take a gondola ride through the canals of Venice, a city of many islands. Navigate the labyrinth of narrow passageways as you admire the historic architecture that's remained untouched for hundreds of years.
Student packing list
The voltage in Italy is 230 Volt, you will need a type C adapter like the one below: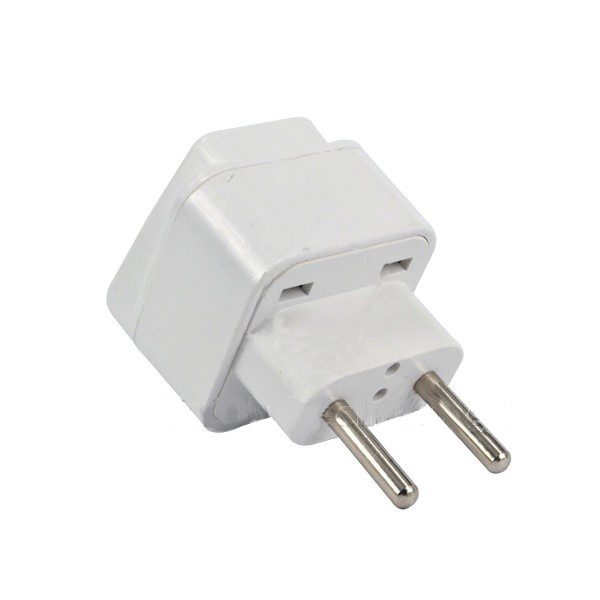 Comfortable shoes – You'll be spending plenty of time walking the streets of Italy, so comfortable shoes are a MUST!
Money belt – Unfortunately, Some major cities in Europe are known to have many pickpockets! Take extra precaution and keep your valuables safe by keeping them in a money belt worn underneath your clothes.
Other handy travel items:
Portable charger
Hanging toiletries bag including essential medicines
Tissues and sanitizer
Travel daypack
Italy travel tips
The currency of Italy is the Euro.
1 AUD = 0.63€.
FX calculation made on 2/04/2019
Average prices in Italy
Meal: 10-20€ ($16 – $32 AUD)
Regular Coffee: 1.35€ ($2.20 AUD)
One-way train ticket: 1.50€ ($2.40 AUD)
Mid-range Nike shoes: 80€ ($129 AUD)
The official language in Italy is Italian.
Useful Italian phrases for teachers and students
| | |
| --- | --- |
| English phrase | Italian translation |
| Hello, my name is Fred | Ciao, mi chiamo Fred |
| Please / Thank-you | Per favore/Molte Grazie |
| Excuse me | Mi scusi |
| How much does this cost? | Quanto costa questo?​ |
| Do you speak English? | Parla Inglese? |
Climate in Italy
Italy has warm, dry summers and mild winters in most regions, although there's a marked contrast between the far north and the south. Rome is generally recognised as the dividing point between the colder north and the hotter southern regions. The best seasons throughout the country are the (European) spring and autumn, when it's neither too hot nor too cold in most regions.
Time zone
Italy operates on Central European Time (GMT +1). However this changes to GMT +2 during Daylight Savings which run from dates between March-October each year.
Other travel tips for Italy
It's quite common throughout Europe to pay entry to a restroom, even at train stations. So don't forget to keep 1-2 Euros on you at all times.
Many of the dishes Italy is famous for are specialties of particular regions. So make sure you do your homework on what to order where!
Be sure to check the menu before you order something, as tourists are often told a different price to locals and are usually none the wiser!
Italy fun facts
Italy has 50 UNESCO World Heritage Sites, the most of any country in the world!
Around $3000 of change is thrown into the Trevi Fountain by tourists daily. It's then collected and donated to charities.
Italy is home to 3 of Europe's most active volcanoes: Etna, Stromboli and Vesuvius.
To find out more about our school trips to Italy, check out the 'La Bellissima' itinerary here.
You can also download a FREE copy of our Italy classroom map in our Teacher Resources section.