London Festival
Head across the pond for an adjudicated music festival at renowned Cadogan Hall
The London Heritage Festival is a favorite among many. Unarguably one of the most international and diverse cities in the world, with an incredible history and few rivals for global significance, London is your destination for a truly unique and exciting festival. When you're not performing at the world-renowned Cadogan Hall, or celebrating at the awards ceremony at Beefeaters Hall,…
Request Info
Request Quote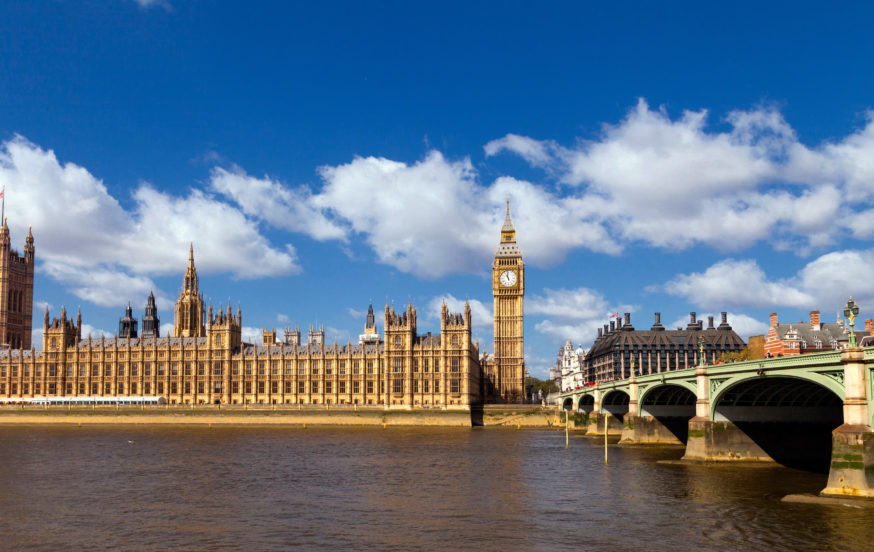 https://worldstrides.com.au/itineraries/london-festival
London Festival
Head across the pond for an adjudicated music festival at renowned Cadogan Hall
The London Heritage Festival is a favorite among many. Unarguably one of the most international and diverse cities in the world, with an incredible history and few rivals for global significance, London is your destination for a truly unique and exciting festival. When you're not performing at the world-renowned Cadogan Hall, or celebrating at the awards ceremony at Beefeaters Hall,…
Request Info
Request Quote
Skip to Content

Highlights
Performance at Cadogan Hall
Awards Ceremony & Banquet at Beefeater's Hall
St Paul's Cathedral
London Sightseeing
Warner Brothers Studio Tour
Your Adventure
Flight to London

Sit back, relax, and enjoy your flight.
Driving Tour of London

London is the largest city in Europe: quite a feat, considering its location on a relatively small island. London is filled with countless historic and cultural treasures that meld seamlessly in this exciting, contemporary city.

London Eye

Enjoy a ride on the London Eye, which opened in March 2001 to celebrate the new millennium. Experience fantastic, bird's-eye views of the city.

Dinner

Enjoy an evening meal together in a local restaurant.

Hotel check in

Your base for the next five evenings will be a centrally-located London hotel, where daily breakfast will be included.
3
Visit St. Paul's Cathedral
St. Paul's Cathedral

Visit Sir Christopher Wren''s Renaissance-style masterpiece which includes an ascent to the Whispering Gallery, an acoustic marvel in which the faintest whisper can be heard clearly on the opposite side, plus time at the American Memorial Chapel.

Evening Service and Concert

Attend Choral Evensong, which is one of the most-loved of all the services and musical experiences at St Paul's, usually sung by the Cathedral Choir.

Dinner

Enjoy your evening meal together in a local restaurant.
4
Explore London's Most Famous Sites
Thames River Cruise

Enjoy a Thames River Cruise, a relaxing way to view many of London's most magnificent sights. The trip will take you past the Houses of Parliament and Big Ben and under the famous Tower Bridge.

Tower of London

Visit the Tower of London, one of Britain's most fascinating and important historical structures. Begun as a fortress by William the Conqueror, the Tower is now primarily associated with the legendary figures imprisoned and executed here over the centuries. The visit includes the armories, a display of instruments of torture and execution and the breathtaking Crown Jewels Exhibit.

Concert Performance

The extensive portfolio of venue options include Southwark Cathedral, St. James in Piccadilly, St. Sepulcher's and Church of St. Anne & St Agnes, all of which are excellent musical settings for a sacred repertoire. Our range of secular venues include St. Dunstan's College, Dulwich College, Ruislip Garden School, North Hall at Covent Garden, Royal Hospital Chelsea, American School, Kings College School and the Royal Military School of Music. Outdoor venues include Tower Bridge Park Parade, Parliament Square or Covent Garden.

Dinner

Enjoy an evening meal together in a local restaurant.
5
Continue to Explore London
Warner Brothers Studio Tour - Harry Potter

This unique walking tour explores the Harry Potter movie magic and takes you behind-the-scenes and showcases a huge array of beautiful sets, costumes and props. It also reveals some closely guarded secrets, including facts about the special effects and animatronics that made these films so hugely popular all over the world.

Dinner

Enjoy an evening meal together in a local restaurant

Piccadilly Circus and Leicester Square

Spend some free time in two of London's most vibrant and lively areas. Piccadilly Circus is known for its lighted advertisements, while Leicester Square is where stage and screen combine, having provided entertainment to the city since the Victorian era.
6
Festival Performance Day!
Full Day of Festival Performances at Cadogan Hall

Home to the Royal Philharmonic Orchestra. Acoustically one of the finest concert halls in London, it houses a 900 seat concert hall and has seen several famous recordings recently. Mozart symphonies with John Eliot Gardiner and the English Baroque Soloists, also the English Rock Band, Marillion recorded their live concert here. Everyone who takes part will receive professional critique from a panel of internationally known adjudicators.

Awards Ceremony

Tonight you will enjoy the awards ceremony followed by a Medieval Banquet dinner, a production paying homage to 1000 years of history. Join Henry VIII and his court of knights, contortionists, magicians, jugglers, minstrels and medieval tumblers at this most royal of banquets and enjoy a four course feast accompanied with music from the Medieval and Renaissance courts of Europe.
Depart from London

Your rewarding and enjoyable tour comes to an end as you make your way to the airport to board your flight back home.
2018 Festival Dates
Register your interest!
For more information including festival dates and requirements, contact our team today!