Highlights
Festival Performances
Sightseeing in Edinburgh and London
Edinburgh Fringe Festival
Every year thousands of performers take to hundreds of stages across Edinburgh as part of the largest arts festival in the world, the Edinburgh Fringe Festival. Held over 3 weeks in August, the festival – which dates back to 1947 – caters to all styles and genres including performers of music, dance, theatre, comedy, and more.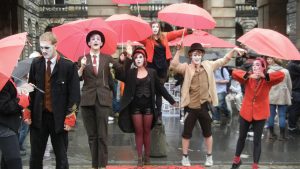 Register your interest!
For more information on the festival including upcoming dates and requirements, contact us.