As term 2 draws to a close, we're reflecting on the many adventures school groups have had with us in the last 6 months. We're pleased to share that over 1000 students have explored our beautiful country, travelling to Central Australia, Canberra, Victoria, Queensland and Sydney – and the smiles on their faces says it all!
In the Northern Territory, students camped under the stars in the outback amongst the wilderness and discovered ancient Aboriginal culture.
"Karrke (Aboriginal cultural program) was really educational and we learnt about their paintings and how the beads are made, and different types of native fruits and vegetables…and we made bracelets, it was really fun!" – Ella, Student from Catholic Regional College Caroline Springs
Students explored many culturally significant sites including the base of Uluru where they examined Aboriginal rock art and watched the beautiful colours of the sunset fall over the giant monolith, (we saw some amazing group photos like the one above!).
A teacher from McKinnon Secondary College shared that transiting on the bus during their Northern Territory trip was one of the highlights because it brought everyone together. A student shared his favourites – the cultural immersion tour in Watarrka where they learnt about Dreamtime stories and seeing Uluru in real life.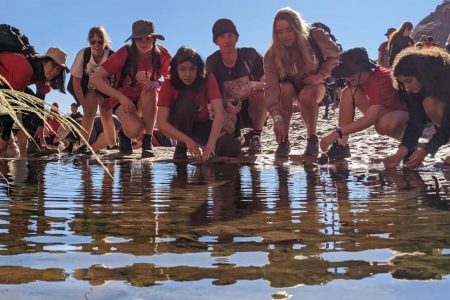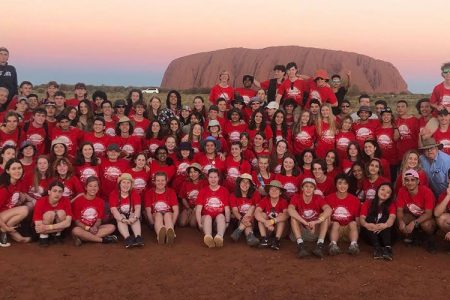 Some groups chose to stay closer to home and explored the Great Ocean Road to Warrnambool, where they learnt about the history of Australian surfing and beach culture, took in the stunning views of the 12 Apostles and delved into the science and Aboriginal history of the area.
"We cannot believe how lucky we have been on this camp. Amongst all the rain, wind and chill, a rainbow has greeted us every day (literally and metaphorically). Last night we engaged our inner scientists and gazed at the Lunar Eclipse. We continued our scientific adventures this morning touring Tower Hill, a dormant volcano that had a significant history to the Indigenous people of Warrnambool. We even managed to source and get bush tucker. This afternoon we escaped the rain and went bowling." – Teacher, Sandringham East Primary School
Many schools who missed out on their annual trip to Canberra last year seized the opportunity to discover our Nation's capital. Students participated in various educational programs focusing on Australia's history, culture, heritage and democracy while mixing science and adventure at Questacon, Geoscience Australia, and the Australian Institute of Sport. Many enjoyed a lunch break amongst the beautiful flora and fauna of the Australian National Botanic Gardens!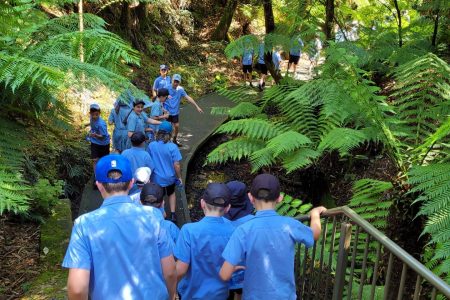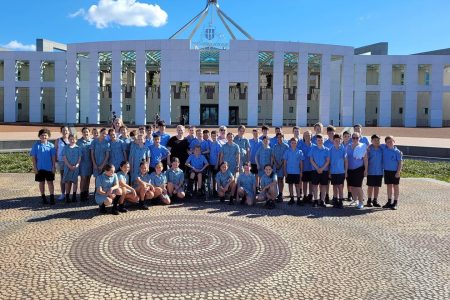 If you're keen to experience Australia just like these schools have, we're here to help. We've created policies to make sure you're confident planning your tour, no matter what situation arises. Take a look at our Travel with Confidence policies to learn more about how you can enjoy all the rewards of educational travel, with none of the risk.
To the students and teachers who missed out on their school tour in the last year, we can't wait to get you out there safely, so you too can explore, learn and make memories to last a lifetime!