From Asia to America to Europe, we design global experiences that encourage students of history to deeply understand and revere the societies, events and inventions that have shaped humanity throughout the ages. We take students right to the source to make sense of everything they've learnt in the classroom, from ancient to medieval to modern eras – so they can experience and comprehend it in real life.
Here we delve into some of our history tours across the globe.
Vietnam: Ho Chi Minh to Hanoi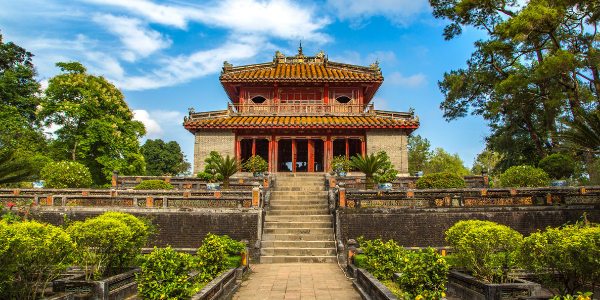 Learning areas: Humanities & Social Sciences
History focus: Cold War, Angkor/Khmer Empire, Vietnamese Dynasties
Ho Chi Minh to Hanoi tour highlights:
Vietnam War Cu Chi Tunnels

– Discover the tunnels that served as supply routes, hiding spots and underground living quarters during the Vietnam War which contain storage bunkers, hospitals and kitchen facilities!

Long Tan Battlefield excursion

– Visit the site of the Battle of Long Tan and learn about Australia's most costly single engagement of the Vietnam War where only 108 members of ANZAC defeated between 1500 and 2500 Viet Cong forces.

Imperial Citadel visit

– Explore what was once the most important political centres of the country and capital city of Vietnam from 1802 to 1945.
See what else students experience on our Vietnam tour.
Boston, New York City and Washington DC.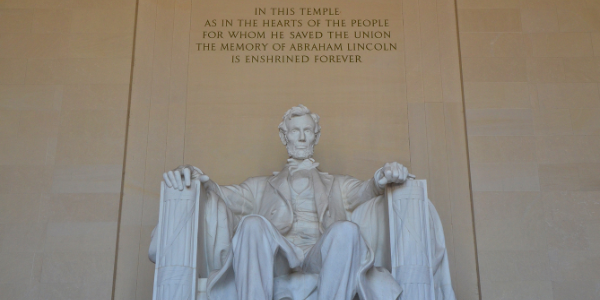 Learning areas: Humanities & Social Sciences
History focus: American history
Boston, New York City and Washington DC tour highlights:
Freedom Trail Walking tour, Boston

– On this 4km walk, students discover some of the most important historical sites of the American Revolution and the Abolitionist movement including the site of the Boston Massacre, Paul Revere's House and Bunker Hill Monument.

Salem

– Explore Salem, the site of the first colony in Massachusetts, remembered more for the events that occurred in 1692 when local girls accused three women of witchcraft. Explore the fascinating history, theories, and myths.

Ellis Island, NYC

– Once a gallows field for convicted pirates, Ellis Island became a federal immigration station in 1892. In the years that followed, the island saw roughly 12 million immigrants pass through its halls to enter the USA. Students venture to Ellis Island by ferry and absorb the beauty of the Statue of Liberty along the way.

Lincoln Memorial, Washington D.C.

– This iconic memorial was built to honour the 16th president of the United States. Explore the grounds and take note of the architectural design that was inspired by Greek temples – the 36 columns represent every state in the U.S. at the date of President Lincoln's death.
See what else students experience on our Boston, New York City and Washington D.C tour.
Central European History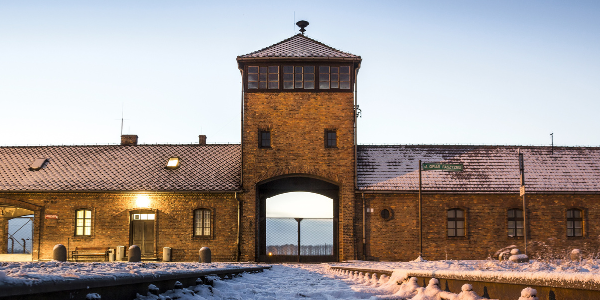 Learning areas: Humanities & Social Sciences
History focus: Modern European History, WWII
Central European History tour highlights:
Berlin Wall

– Although nothing remains of the mortar and cement-block barrier between East and West Berlin, the Berlin Wall (built in 1961 and destroyed in 1989) is still the most iconic site in Berlin. Students explore the area on a guided tour as well as other historical war sites.

Museum of Warsaw Uprising

– Visit this moving memorial museum dedicated to honouring the brave Polish soldiers who fought against Nazi occupation in Warsaw and the innocent civilians who lost their lives during the battle. Hear first-hand accounts of those dark days, visit the virtual memory wall with the names of thousands of soldiers and civilians who lost their lives and see actual weapons, video footage and pictures from the uprising.

Auschwitz-Birkenau Memorial and Museum

– On this guided excursion, students explore Nazi Germany's largest internment and extermination camp, pay their respects and remember the millions of innocent men, women and children who were killed there during Hitler's reign.
See what else students experience on our Central European History tour.
Ancient History: Greece & Italy

Learning areas: Humanities & Social Sciences
History focus: Ancient History, Italian Renaissance
Ancient History: Greece & Italy tour highlights:
The Colosseum

– During a guided tour of Rome's most famous ancient sites, students visit the awe-inspiring amphitheatre and follow the footsteps of gladiators, who battled each other and wild animals for their freedom in front of tens of thousands of spectators.

Vatican City –

Discover the history and inner workings of the smallest country in the world, Vatican City. Students explore Michelangelo's masterpieces and admire the Roman, Gothic and Baroque architecture throughout the Vatican's chapels. They'll learn about biblical scenes and the significance of the many High Renaissance works of art.

Pompeii

– Explore the lost city of Pompeii, a civilisation that was buried under volcanic ash for 1,600 years, before being accidentally discovered. Students gain detailed insights into what life was like in the city at the height of the Roman Empire, 79AD, as they investigate the Pompeii excavation site.

Olympia

– Discover Olympia, the birthplace of the Olympic Games, which date back to 776 BC and have remained one of the most important cultural and sporting events up to this day. Students explore ancient training arenas and stadiums and are astonished by stories of bloodshed and extraordinary athletic ability. With visits to temples dedicated to the Greek Gods, students are introduced to the stories and practices of ancient Greek mythology.

Acropolis of Athens

– The Acropolis of Athens and its monuments are the single greatest architectural and artistic complex bequeathed by Ancient Greece to the world. Students absorb the classical Greek thought and art, which is represented throughout Athens, enabling them to make connections between these ideas and democracy, philosophy, theatre, and freedom of expression and speech, which still serve as the foundation of the contemporary world.
See what else students experience on our Ancient History: Greece & Italy tour.
Interested to see more of our history-focused adventures? Visit our History Perspectives page for a full list of domestic and international tours and contact us to start planning by calling 1800 331 050 or emailing info@worldstrides.com.au.