If you had all the free time in the world, where would you spend your time abroad? With Asia in our backyard, it's hard to overlook this astonishing continent with its diverse landscapes, fascinating history, authentic cultural experiences and endless learning opportunities – Asia is the perfect place to take students on an educational adventure!
If you are yet to explore all that Asia has to offer but don't know where to start – we have compiled the must-see's and do's that we suggest adding to your Asia bucket list ASAP.
Kyoto, Japan
Visit the many temples and shrines
With over 2,000 Buddhist temples and shrines still intact, Kyoto shines as one of the best-preserved Imperial cities in Japan.
Our pick of must-sees include a visit to the most iconic landmark in Japan Kinkaku-ji Temple aka Golden Pavilion – the name derives from the pure leaf gold that covers the top two floors. A notably instagrammable location, Fushimi Inari Taisha is the main shrine of all the Inari shrines in Japan – see the thousands of red torii, or Japanese gates, that snake their way up the hill to the inner shrine.
Fun fact: Kyoto was the capital city of Japan for more than 1000 years! (794AD to 1868)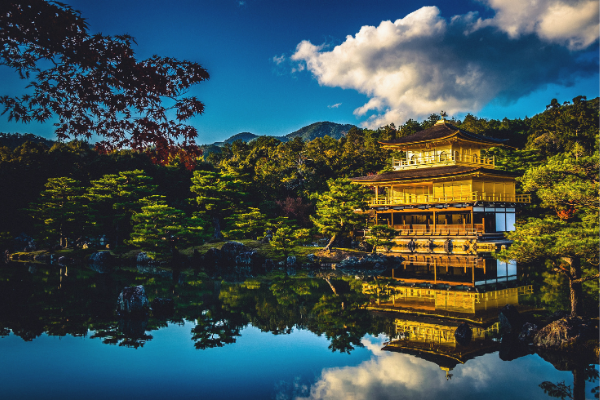 Tokyo, Japan
Experience all things Sushi
Eat sushi for breakfast or sign up to a sushi making course in Tokyo and learn how to make your favourite Japanese dish – a new skill you can bring home and share with your friends and family upon your return!
Fun fact: Vending Machines are available every 12 metres in Tokyo and they can contain practical items such as batteries, books and umbrellas to unique items such as clothes for pets, cooking sauces and bread in a can.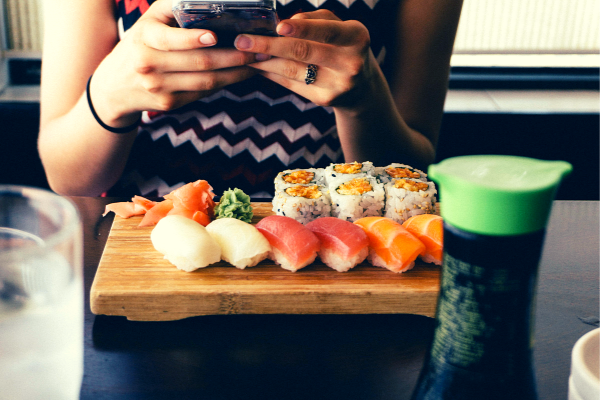 Ha Long Bay, Vietnam
Arguably the most popular travel destination in Vietnam, Ha Long Bay will leave you wonderstruck as you explore Thien Cung Grotto, Dau Go Cave and other locations amongst the towering limestone pillars of this UNESCO World Heritage listed area. Book a cruise up the river to really enjoy everything that Ha Long Bay has to offer.
Fun fact: The limestone in the bay has gone through 500 million years of formation in different conditions and environments.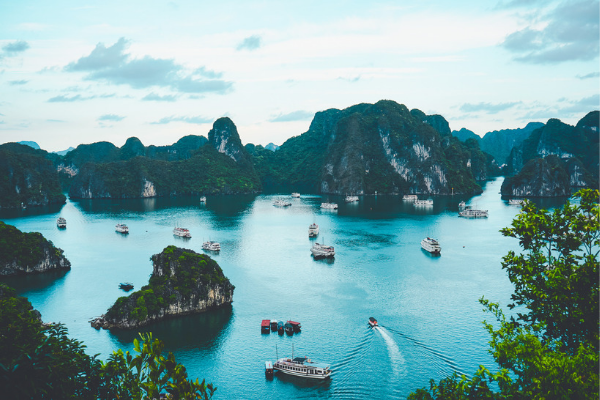 Mekong Delta, Vietnam
Located in the South of Vietnam, Mekong will leave you feeling mesmerised due to its diverse and breathtaking landscape. Take a cruise down the Mekong River in a traditional Vietnamese wooden boat and discover floating markets, fish, fruit and orchard farms, and local family industries producing rice paper, fish sauce and coconut sweets.
Fun fact: The Mekong River is the 7th largest river in Asia and the 12th largest in the world.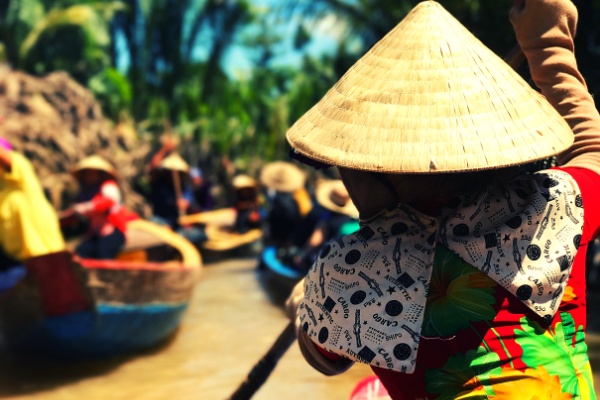 Sigiriya, Sri Lanka
Last but not least, the best country to visit in 2019 needs a mention – Sri Lanka.
Sigiriya (Lion Rock) aka the Eighth Wonder of the World and a UNESCO world heritage listed site, is full of mystery and magnificence. Soaring 200m above the surrounding jungle, the only way to discover all that it has to offer is by climbing the 1200 steps up the side of the mountain – don't worry the reward at the end is well worth the effort! As you move to higher ground and reach the flat-topped summit you'll be amazed by the ancient civilisation sprawled with beautiful gardens and breathtaking architecture.
Fun fact: There are huge hornet nests along the side of the rock, not far from the steps that take you to the top. Stay quiet as you move past them and they won't worry you!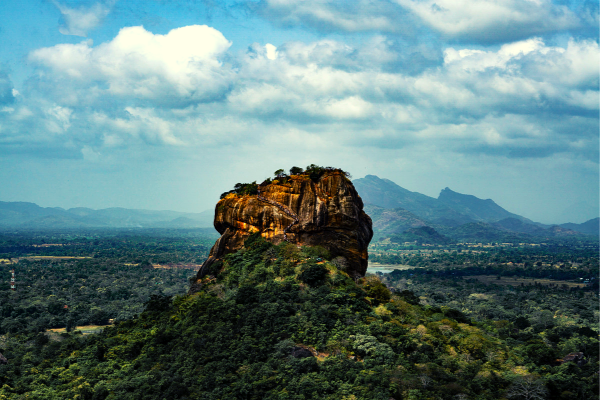 Ubud, Indonesia
Located amongst picturesque rice paddies, Ubud is regarded as the cultural centre of Bali. Surrounded by villages that are home to local artists' workshops and galleries, Ubud provides the perfect setting to learn about the Indonesian culture, with an atmosphere that can only be described as magical. Attending an authentic Balinese cooking class is a must – our tours include a trip to local markets where you will see first-hand where the produce is coming from.
Fun fact: The Balinese calendar year is only 210 days!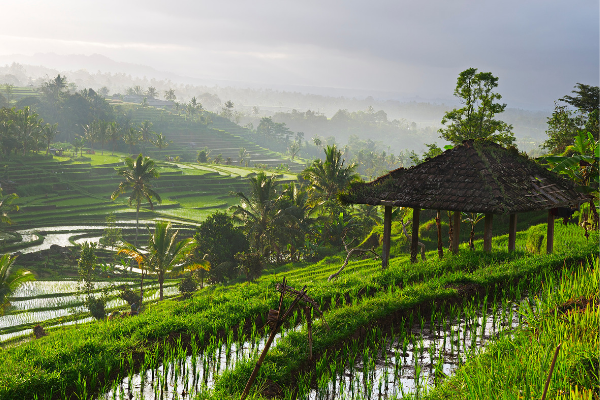 Angkor, Siem Reap, Cambodia
A trip to Cambodia isn't complete without a visit to the UNESCO World Heritage-listed Angkor Archaeological Park. Leave yourself enough time to investigate the sacred temples including Angkor Wat, Angkor Thom, Temple of Bayon, Terrace of Elephants, Terrace of the Leper King and Ta Prohm. A great way to explore Angkor Wat is an evening bike ride before sunset – crowds of tourists will have dispersed and you will feel a sense of calmness as you explore the spectacular scenery.
Fun fact: Angkor Wat is the world's largest religious monument and one of the most visited religious sites in the world.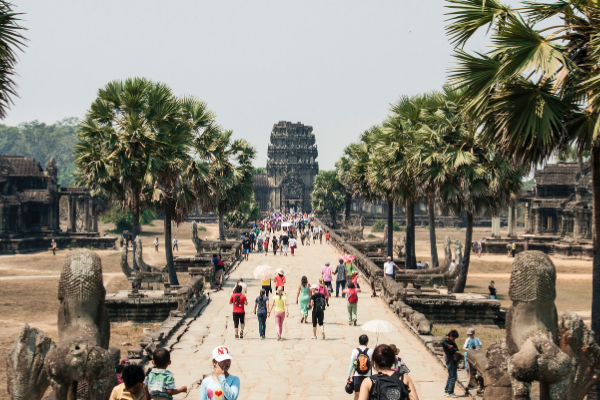 Forbidden City, Beijing, China
Moving into ancient China, explore the largest ancient palatial structure in the world, the Forbidden City. Learn the modern history of China as you explore the living and governing quarters of the Ming and Qing Dynasty emperors within the Imperial Palace. Leave enough time to explore the most lavish gardens in the country as well as the nationally prised works of art and architecture throughout the ancient buildings.
Fun fact: The Forbidden City took 14 years to build (from 1406 to 1420).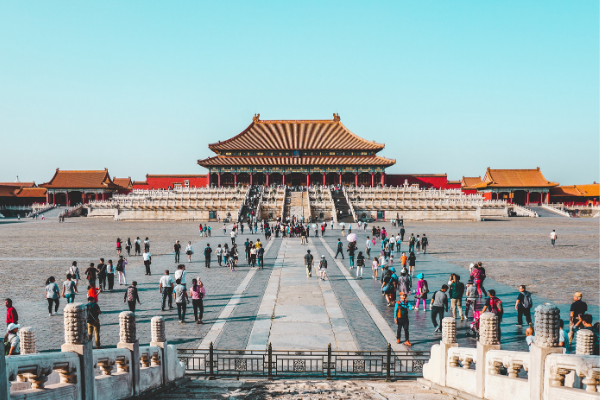 We've only really brushed the surface of must-see's in Asia – if you've explored a destination that isn't listed in our top 8 Best of Asia, we'd love to hear from you! Email Steph at wsausmarketing@worldstrides.com.au
Check out our Asia itineraries here and if you would like to chat with one of our program experts for more information feel free to contact us.