Taiwan
Explore the rich culture of Taiwan with a Taipei sightseeing tour of the Grand Hotel, Yangmingshan National Park, Presidential Square and more, complete with a visit to the Shilin Night Market, one of the largest and most popular night markets in Taiwan. Immerse in the Taiwanese culture with a cooking class and visit to Chiang Kai-shek Memorial Hall, Longshan Temple,…
Request Info
Request Quote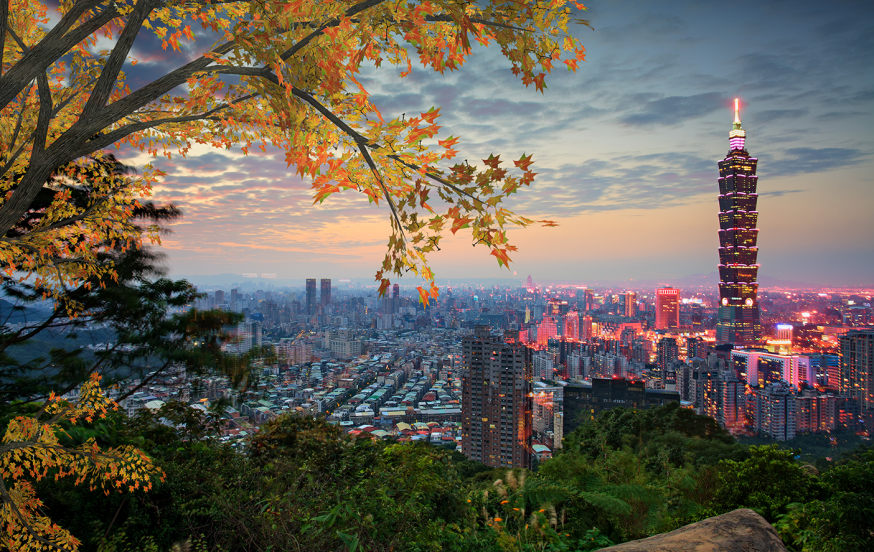 https://worldstrides.com.au/itineraries/taiwan/
Taiwan
Explore the rich culture of Taiwan with a Taipei sightseeing tour of the Grand Hotel, Yangmingshan National Park, Presidential Square and more, complete with a visit to the Shilin Night Market, one of the largest and most popular night markets in Taiwan. Immerse in the Taiwanese culture with a cooking class and visit to Chiang Kai-shek Memorial Hall, Longshan Temple,…
Request Info
Request Quote
Skip to Content

Highlights
Sun Moon Lake
Grand Hotel
Yangmingshan National Park
Presidential Square
Shilin Night Market
Chiang Kai-shek Memorial Hall
Longshan Temple
Xinyi Wei Xiu District
Yehliu Geopark

Learning Areas
Humanities and Social Sciences
Taiwanese Culture
Language
Your Adventure
Meet your tour director and check into hotel
Taipei guided sightseeing tour

The Grand Hotel, Yangmingshan National Park visit, Presidential Square, National Palace Museum visit, National Revolutionary Martyrs' Shrine visit, Shilin night market visit.
Taiwanese cooking class experience

Join a professional chef in the kitchen to learn how to make delicious traditional dishes – you will first visit a local market to select produce and then reward your hard work with a taste of the finished product.

Xinyi Wei Xiu District visit

Enjoy some free time in downtown Taipei in a pedestrianized area with shops, eateries and entertainment.
Travel to Taichung
Sugarcane production experience

The Baoshan area in Taiwan was a major sugar producing region. Today, travelers can visit local productions, learn about processing sugar and try their hand at making their own fresh sugar cane juice.

National Taichung Theater visit

The opera house was designed by the famous Japanese architecture "Toyo Ito" which was notoriously difficult to build due to its curved surfaces. Enjoy a close-up view of the masterpiece, and the graceful and mysterious ambience created by the master.

Rainbow Village visit

Rainbow Village is a former military housing estate in the city of Taichung, on Taiwan's central western coast. It is now famous for its vibrantly painted houses and alleys. The quirky village is one of the most colorful spots in Taiwan.

Fengjia night market visit
Travel to Sun Moon Lake
Sun Moon Lake excursion

Sun Moon Lake scenic cruise, Sun Moon Lake Ropeway, Formosan Aboriginal Culture Village visit.
Travel to Taipei
Chiang Kai-shek Memorial Hall visit

The majestic hall towers over 25 hectares of landscaped gardens, graceful pavilions, and ponds. An elegant Ming-style arch at the main entrance is flanked by two classical-style buildings, the National Theater and the National Concert Hall. The square between the buildings is a popular gathering place during festive occasions.

Longshan Temple visit
Hand-beaded bag workshop

Create your own beaded bag during a workshop inspired by a traditional Taiwanese housewife's hobby.
Yehliu Geopark visit

Yehliu is famous for its natural rocks formations in an array of artistic shapes created by erosion and other natural forces - the most famous being the Queen's Head formation.

Taipei North Gate (Cheng'en Gate)

Constructed in 1884, Taipei North Gate, formally Cheng'en Gate, is the best-preserved gate of the Walls of Taipei, and is a National Monument of Taiwan. Its design is a 2-story closed blockhouse of solid construction with traditional Chinese wooden roof truss and streamlined carved ornamentations.

Tea-tasting experience

Taiwanese green and black teas are regarded as some of the finest in the world. As you taste a selection of teas, learn about its history and quality with a tea master.

Pingxi District excursion

Shifen Station Old Street visit, Shifen Waterfall visit, Pingxi sky lantern experience.