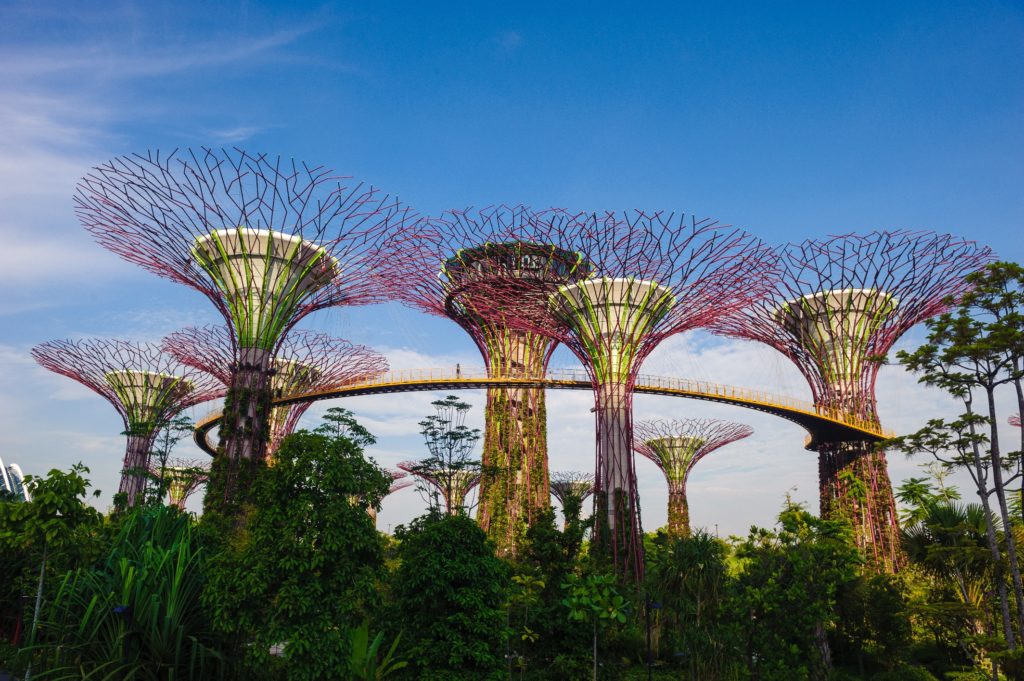 https://worldstrides.com.au/itineraries/stem-in-singapore/
STEM in Singapore
Discover the colonial history and precision planning behind this exhilarating island city, where students can soak up the sights and expand their scientific and civic planning knowledge.
This global finance centre near the equator is at once relentlessly practical and gorgeously tranquil, offering world-class gardens, fascinating colonial relics and industry-leading science and banking facilities for exploration.
Skip to Content
Highlights
Gardens by the Bay
Singapore Science Centre
Universal Studios
FusionWorld
NEWater
Your Adventure, Day by Day
Day
1
Travel to Singapore
Singapore City Gallery

Learn about the city's remarkable physical transformation at the Singapore City Gallery.

Marina Barrage guided tour

Take in the impressive sights of Marina Barrage during a guided tour including Sustainable Singapore Gallery, Green Roof, Solar Panels and the Marina Barrage.

Singapore's Gardens by the Bay

Be inspired by the beauty of Singapore's Gardens by the Bay.
Singapore Science Centre

Broaden your knowledge with a wide range of science enrichment programs at the Singapore Science Centre.
Universal Studios

Delight in a day of adventure and excitement at Universal Studios.
Day of learning

Enjoy a day of discovery with visits to Singapore Flyer, Information and Communications, the Technology Experience Centre and the Land Transport Authority.
FusionWorld

Be immersed in the latest cutting-edge science and engineering technologies during a guided tour of FusionWorld.

Mediacorp

Go behind the scenes and experience the magic of media during a guided tour of Mediacorp.
NEWater

Study the science behind Singapore's clean water supply during a tour of NEWater.

Singapore Maritime Gallery

Learn about Singapore's maritime history at the Singapore Maritime Gallery.

Singapore Art Science Museum

Discover creativity at the Singapore Art Science Museum.
Singapore Cultural Tour

Embark on a cultural city tour of Sinagpore, with visits to Parliament House, City Hall and Merlion Park.

Bumboat River Cruise

Enjoy a Bumboat River Cruise along the Singapore River, taking in colonial buildings, traditional Chinese shops and modern skyscrapers.

Night Zoo Safari

Venture into the wild on a night zoo safari.