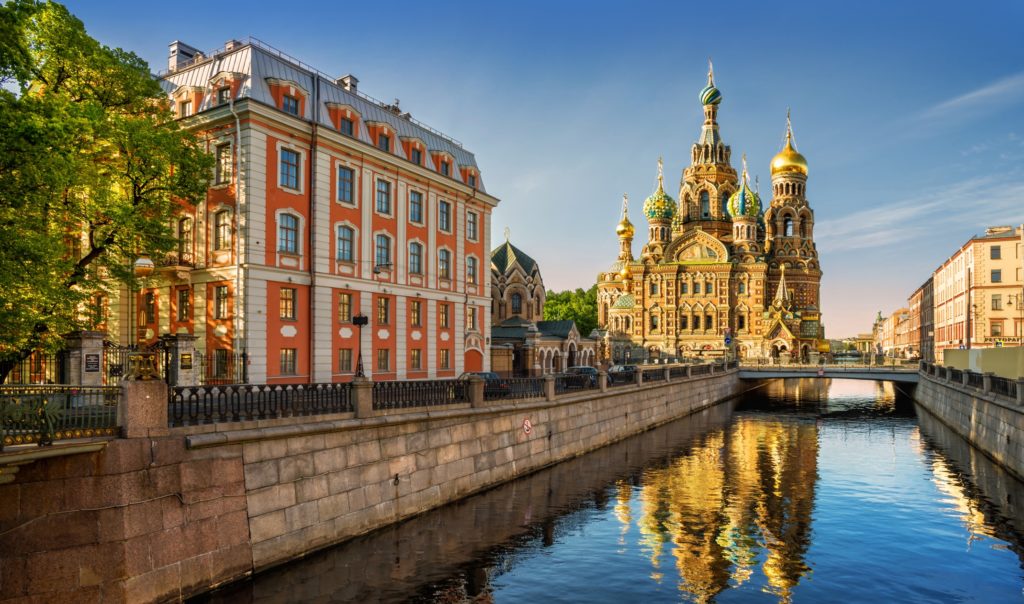 https://worldstrides.com.au/itineraries/revolutionary-russia/
Revolutionary Russia
Revolutions and their legacies shape the world we live in today, on tour of Russia students will explore consequences of the Russian Revolution and the profound effect they had. From Moscow to St Petersburg, students will embark on guided city tours and visit iconic attractions such as the Red Square, Lenin's Mausoleum and Yusupov Palace.
Skip to Content
Your Adventure, Day by Day
On the move

Board your plane and make your way to Moscow, Russia!
Welcome to Moscow

Upon your arrival in Moscow, visit the Red Square and walk along Alexander Garden, a favourite spot of the locals

Watch the changing of the guard at the Tomb of the Unknown Soldier and take a quick look at the underground metro system. The metro stations with their reflective marble walls, high ceilings, impressive statues and grandiose chandeliers are unlike any other metro stations in the world, and support the city's super efficient underground transport system

Leisure

Enjoy some leisure time at GUM, the shopping mall, which is a landmark in Moscow's Red Square
Guided tour

Board a private coach for a half day guided tour of Moscow and visit the famous Lenin's Mausoleum

Armoury

Continue to Kremlin Ground, a historic fortified complex, and visit the Armoury, one of the oldest museums of Moscow, established in 1808 and located in the Moscow Kremlin
Day
4
Moscow - St Petersburg
Museum visit

Board a private coach and visit the Central Museum of the Revolution, the best 20th century history museum in Moscow. See the actual stones thrown at policeman by workers during the 1905 Revolution, as well as other interesting exhibits including a mock-up of a typical Soviet flat of the 1970s

Gorky Park

Afterwards, continue to Gorky Park, the Central park of Rest and Culture and one of the most famous places in Moscow. Take a walk along the park and find out how the majority of Muscovites spend their free time

On the move

Transfer by coach to the train station for the overnight train to St Petersburg
Yusupov Palace

Embark on a guided tour, starting with a visit of Yusupov Palace including the Rasputin Exhibition. The palace was the basement of which was scene of Grigori Rasputin's murder in 1916

Hermitage Museum

Visit the Hermitage Museum, located in the former royal Winter Palace. Join a guided tour of the museum, which is one of the largest and oldest museums in the world. It was founded by Catherine the Great in 1764 and has been open to the public since 1852. Its collections, of which only a small part is on permanent display, comprise over three million items, including the largest collection of paintings in the world
City tour

Enjoy a guided city tour, visiting Peter and Paul Fortress, located on the site of the city's first settlement. Beginning with Peter the Great himself, the cathedral is the final resting place for all royal Russians thereafter, including the family of Tsar Nicholas II, killed in 1917 during the Russian Revolution

Afternoon history

Visit the State Museum of Russian Political History which contains documents pertaining to the fall of Communism, as well as to the Revolution

Continue to the sobering Piskaryovskoye Memorial Cemetery, dedicated mostly to the victims of the Siege of Leningrad which lasted from September 1941 to January 1944
Free time

Today is free for sightseeing and teacher led activities

Folk Show

In the evening enjoy a Folk Show with snacks at Nikolaevsky Palace
Departure Say Do svidaniya to Russia as you board your flight back home to Australia