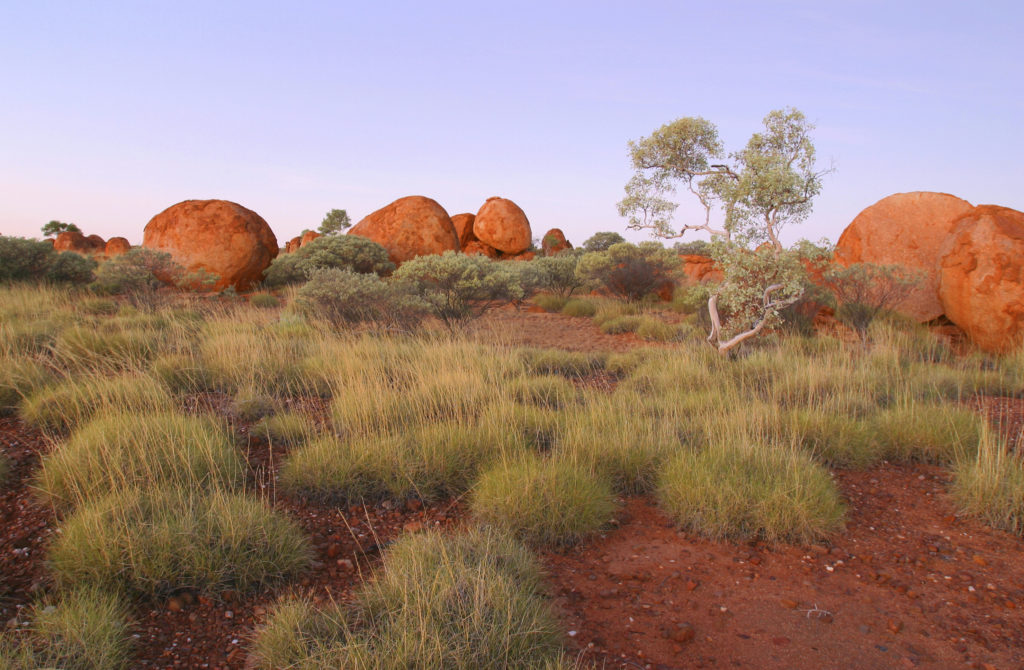 https://worldstrides.com.au/itineraries/northern-territory-safari/
Northern Territory Safari
Experience the life-changing impact of the outback as you camp in the wilderness and learn about ancient Aboriginal culture. Absorb the beauty and wisdom of sites such as Uluru, Katherine Gorge and Kakadu National Park, witness an opal cutting at Cooper Pedy and lose yourself among sandstone cliffs and natural rock pools at Kings Canyon. Students can also opt to participate in the Aboriginal Dreamtime and Bushtucker Tour where they can interact with members of the Walpiri tribe.
Skip to Content
Highlights
Royal Flying Doctor's Base
Kata Tjuta National Park
Uluru
Katherine Gorge Cruise
Kakadu National Park
Litchfield National Park
Darwin Museum
Mindil Market
Flexible Transport Options
Getting there… Take your pick! We offer flexible travel options to and from the Northern Territory.
Select either:
Coach express one way and air one way
Return air
Depending on the type of transport you select, your tour duration may vary. Talk to our team for travel times from your departing location.
If you have a set duration we can tailor a Northern Territory tour to meet your needs and time-frame.
Your Adventure, Day by Day
Depart school

Travel via Ballarat, Ararat, Murray Bridge through to Adelaide.

Dinner
Overnight camping
Breakfast
Arrive in Coober Pedy

Famous for its opals and underground population. Enjoy a tour of the town and witness an opal cutting and polishing demonstration.

Later visit an underground home and mine.

Dinner
Underground camping
Breakfast
Uluru

Arrive and set up camp. Visit the Sunset Strip to witness sunset over the "Rock" aka Uluru!

Dinner
Breakfast
Head to Kata Tjuta National Park

Visit the Cultural Centre for a self-guided tour. We later take a circular tour of the base and view the aboriginal sacred sites and caves.

Dinner
Breakfast

Afterwards, depart for Alice Springs

Arrive in Alice Springs

Enjoy a city sights tour with visits to the Royal Flying Doctor's Base, the School of the Air and Anzac Hill.

Optional Activity - Aboriginal Dreamtime & Bushtucker Tour

Learn about real Aboriginal culture in it's natural Australian setting. Be introduced to topics such as Dreamtime and spiritual beliefs, bush survival, and the marriage and social system. Sample a witchetty grub or some Kangaroo tail as you learn about bushtucker, hunting and weaponry. There's also a rare opportunity to meet and interact firsthand with traditional people from the Walpiri tribe.

Dinner
Breakfast

Afterwards depart Alice Springs

Devils Marbles

Also known as Karlu Karlu, this location is an enigmatic place of breathtaking scenic beauty, the precarious piles of huge granite boulders wide open skies and golden sunlight make here an unforgettable place to visit.

Dinner
Daly Waters

Overnight camping
Breakfast
Mataranka Homestead

The heart of the "never never" country, bathe in the famous Mataranka Thermal Springs.

Katherine Gorge National Park

Enjoy dinner before camping overnight.
Breakfast
Katherine Gorge

Cruise along the Gorges before heading to Kakadu National Park, touring the town of Jabiru before watching the sunset at Ubirr Rock.

Dinner
Overnight camping
Breakfast
Kakadu National Park

Enjoy a sunrise cruise along the Yellow Waters Lagoon where you will see the abundant wildlife - majecstic Jabiru Storks, Mudskippers and Rainbow birds. Keep an eye out for the salt water crocodiles!

Jabiru

Visit a ranger station and Nourlangie Rock.

Dinner
Day
10
Northern Territory
Breakfast
Litchfield National Park

Enjoy lunch and a swim at Wangi and Florence Falls. [activity]Head to Darwin for overnight camping.

Dinner
Breakfast

Afterwards, pack up camp.

Darwin

Visit the Darwin museum and Fanny Bay jail. Enjoy some free time to shop for souvenirs.

Dinner

Enjoy your last dinner in a local park before watching a new release move at the Casuarina Cinemas.
Departure

Bid farewell to Darwin and begin your journey home.