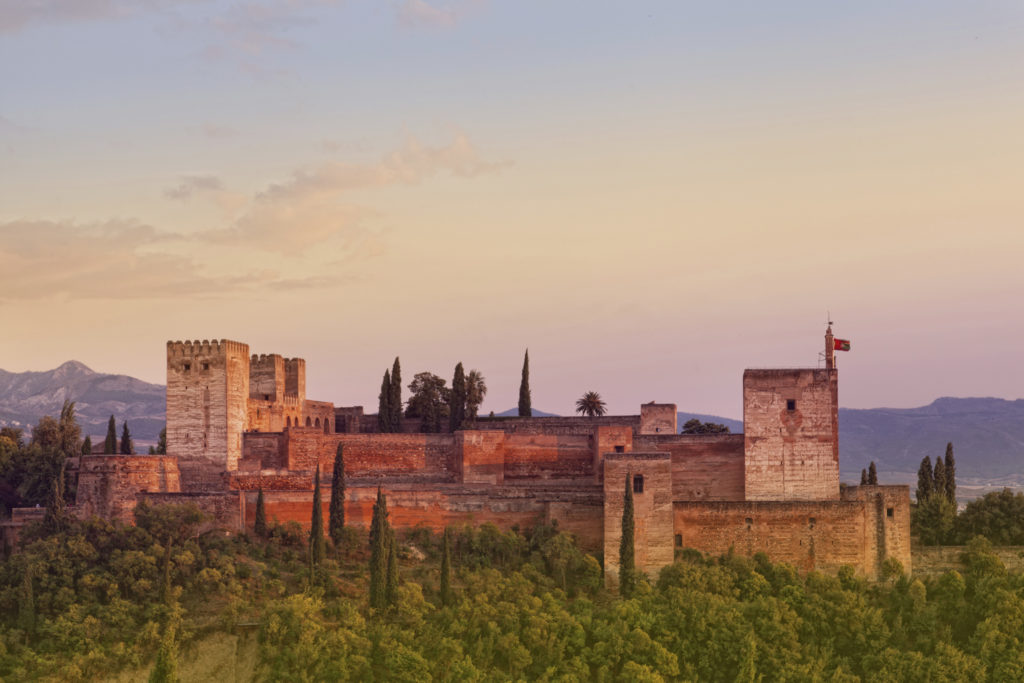 https://worldstrides.com.au/itineraries/france-and-spain/
France and Spain
From Paris to Barcelona… On this tour students will make their way across Europe visiting cities and towns that each deliver unique cultural experiences and local delicacies. Students can participate in cooking classes and workshops, as well as enjoy guided tours and tastings at patisseries, farmers markets, vineyards,  and even a chocolate museum!
We can also add elements of history, visual arts and language to this itinerary. Ask us today about how we can tailor it to your curriculum areas.
Skip to Content
Destinations include
Paris
Saint Malo
Bordeux
San Sebastian
Barcelona
Your Adventure, Day by Day
On your way

Meet at the airport to board your flight to Paris
Welcome to Paris

Upon your arrival, transfer to your hotel before you head out and explore the city!

Eiffel Tower

This evening make your way to the Eiffel Tower for an independent visit. This immense structure was erected for the Paris Exposition of 1889, and is a French icon

Seine River

Following the Eiffel Tower visit enjoy a Seine River cruise. The water of the Seine River has always been the heart and soul of Paris, and is another great way to discover some of the most beautiful monuments in a different light
Day
3
Paris – Giverny – Paris
Cooking workshop

This morning after breakfast at the hotel, learn how to make classic French Baguettes and croissants with an expert Parisian baker during a cooking workshop

Monet

This afternoon depart for Giverny for an independent visit of Claude Monet's House and Garden. Admire Monet's house with its famous pink façade and green-painted shutters, the flower beds full of exuberant colour, the pergolas laden with climbing plants, the wisteria-covered Japanese foot-bridge and the famous lily pond
Chocolate Museum and Workshop

This morning after breakfast, make your way to Choco Story for a guided tour of the chocolate museum which tells the fascinating story of this beloved edible, drinkable, sculptable substance. After your tour, enjoy a chocolate workshop!

La Cure Gourmande

This afternoon discover the atmosphere of a Cure Gourmande Shop. Had Willy Wonka decided to launch a biscuit chain it may well have looked like La Cure Gourmande!
Day
5
Paris – Mont Saint Michel – Saint Malo
Mont Saint Michel

Today after breakfast at the hotel, board your private coach and transfer to Mont Saint Michel for an independent visit of the Abbey and walls. The renowned Abbey was built at the rocky tip of the mountain cone. The church is famous for its mixture of architectural styles

Afternoon Leisure

Enjoy some free time before your journey to Saint Malo. The remainder of the day is free for teacher organised activities
Cancale

After breakfast at the hotel, board your private coach and transfer to Cancale for a guided visit of an oyster farm.

Cooking class

This afternoon return to Saint Malo for a patisserie cooking class
On the move

Today after breakfast at the hotel, board your private coach and journey to Tours, stopping en-route at Vouvray for a guided visit of the caves

Tours

Welcome to Tours! Situated in the Loire Valley and is renowned for its architecture and history. Upon your arrival, transfer to the hotel and enjoy the remainder of the day free for independent sightseeing with your teacher
Day
8
Tours – Loire Valley – Tours
Guided tour

This morning after breakfast at your hotel, enjoy a full day tour of the Loire Valley. The Loire Valley is an enchanted land of vineyards, flowers and rolling green hills, dotted with more than a thousand chateaux

Farm Excursions

This afternoon enjoy a visit to a mushroom farm and cheese farm
On the move

Board your private coach and transfer to Saint–Pierre des Corps station for your journey to Bordeaux by fast train

Bordeaux

On arrival into Bordeaux, embark on an afternoon gourmet walking tour. You will visit one of the oldest and most famous cheese shops in Bordeaux, visiting their cheese caves located in the stone-vaulted cellars of an 17th century convent! You will also enjoy a tasting of three cheeses all the while enjoying the atmosphere of the ancient underground caves

Afternoon desserts

Visit a world-renowned Bordelaise company known for their resurrection of the canelé, the dessert originally cooked for school children by the nuns. Here you'll learn about the history of this traditional dessert while getting to try a sample or two!
Farmers Market

Enjoy an independent visit to the Farmers Market. Feast your eyes on fresh local fruits and vegetables, meats, fish, cheeses, breads and pastries. In addition to superb quality food, this market is full of interesting characters, from vendors with big moustaches and earth-weathered hands, to authentic ol' blokes in berets

Cooking Class

Later participate in a cooking class followed by a delicious tasting
Day
11
Bordeaux - San Sebastian
On the move

Enjoy some free time before transferring to the station for your journey to Spain

San Sebastian

Welcome to San Sebastian! This afternoon is free for teacher-supervised sightseeing and activities. Explore the city which has flourished as a food mecca over the last few decades
Culinary tour

Embark a private culinary tour and gourmet activities to experience the authentic taste of Spain, including a visit to a local market
Day
13
San Sebastian - Barcelona
On the move

Today after breakfast at the hotel, board your private coach and journey to Barcelona. Founded almost 2000 years ago, cosmopolitan Barcelona has a magnetic cultural charm that remains unbroken with time. Fiercely individual, Barcelona is the city of midday siestas and vibrant fiestas
City sights

Embark a city sightseeing tour that offers a comprehensive view of this exquisite Catalan city, including a visit to La Sagrada Familia. The tour will show you the city's most iconic sights and allow you to discover some of Barcelona's best-kept secrets

Evening festivities

This evening feel the passion of the flamenco. Flamenco is a vital part of Spanish culture -- see why at this wonderful live music and dance performance. The buffet dinner includes traditional Catalan and Spanish food
Tapas tour

Enjoy the culinary aspects of the city during your guided tapas tour. The tours take you to places where locals eat and buy their food

Afternoon leisure

This afternoon is free for teacher supervised activities
Farewell After breakfast, enjoy some free time before you make your way to the airport and bid adios to Barcelona