Europe – Drama & Arts Tour
From the art galleries of Berlin to the fabled stages of London's West End Theatres! On this tour of Europe, students will gain a deeper understanding and appreciation of art and history as they explore iconic museums and attractions across Berlin. Afterwards they'll journey to London to immerse themselves in their crafts as they participate in a range of workshops across…
Request Info
Request Quote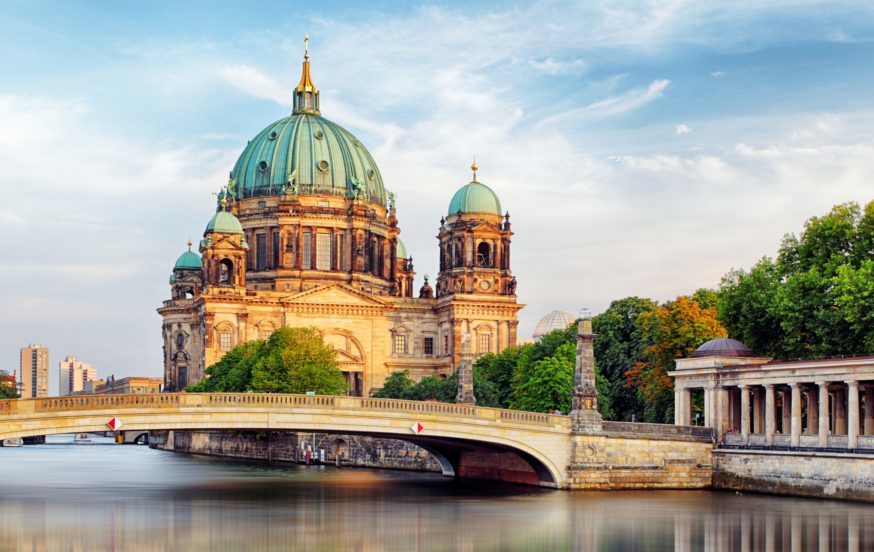 https://worldstrides.com.au/itineraries/europe-drama-arts-tour/
Europe – Drama & Arts Tour
From the art galleries of Berlin to the fabled stages of London's West End Theatres! On this tour of Europe, students will gain a deeper understanding and appreciation of art and history as they explore iconic museums and attractions across Berlin. Afterwards they'll journey to London to immerse themselves in their crafts as they participate in a range of workshops across…
Request Info
Request Quote
Skip to Content

Destinations
Your Adventure
On your way

Meet at the airport for your flight to Berlin, Germany
Welcome to Berlin

Upon your arrival, board your coach and enjoy the sights of Berlin as you transfer to your hotel
Berlin history

Visit the former Sachsenhausen Concentration camp, one of the most notorious death camps of the Nazi regime, with more than 65,000 prisoners including 13,000 women. A total of 105,000 Jews died in this camp and today it is a museum and memorial park to commemorate this horrific period.

School of Dramatic Arts

Return to Berlin for a tour of the school of Dramatic Arts including a workshop
Explore

Meet the guide for a half-day city tour including the Berlin Wall Memorial. Located directly at the former border strip in the Bernauer Strasse it is a piece of the Berlin Wall with a watchtower. See how the border facilities were constructed, once dividing the entire country and leaving a lasting impression of the Cold War

Eastside Gallery

Continue to the Eastside Gallery, a 1.3 km long section of the Berlin Wall located near the centre of Berlin, today an international memorial for freedom

Theatre

Tonight, enjoy a theatre performance
Berlinische Galerie Museum of Modern Art

Visit the Berlinische Galerie Museum of Modern Art, which is dedicated to modern art, photography and architecture. Participate in a workshop.

Checkpoint Charlie

Embark on a guided tour of the Checkpoint Charlie Museum, located at the most well-known former checkpoint between East and West Berlin. The museum chronicles the Cold War years and the extraordinary and highly ingenious escape attempts made by East German citizens to reach the West
Wander

Today is free for teacher-supervised sightseeing, perhaps witness how 21st-century Berlin is shaping at Potsdamer Platz or visit the iconic TV Tower located near Alexanderplatz in former East Berlin.
Farewell Berlin

Transfer by coach to the airport for the flight to London. On arrival meet the assistant and transfer by coach to the hotel with the remainder of the day free for teacher-supervised activities
Workshop

Head to the V & A Museum and participate in a design and art workshop. The V & A Museum is the world's largest museum of decorative arts and design, housing a permanent collection of over 4.5 million objects. Founded in 1852 and named after Queen Victoria and Prince Albert, the V&A covers 12.5 acres with 145 galleries and a collection span of 5,000 years of art, from ancient times to the present day
Explore

Today is free to explore, perhaps visit Buckingham Palace to see the "Changing of the Guard" at 11.30am. From Buckingham Palace it is an easy walk to the Houses of Parliament, Big Ben, Piccadilly Circus, St James' Palace, 10 Downing Street, The Thames and Trafalgar Square
Full-day workshop

Head to the Royal Academy of Dramatic Art and enjoy a full-day workshop. Having been founded in 1904, RADA is one of the oldest drama schools in the UK and is regarded as one of the most prestigious drama schools in the world!
Wander

Today is free day free for teacher-supervised sightseeing. Perhaps visit the "Tower of London", once a fortress, a royal palace, and prison, today it is home to the Crown Jewels of the United Kingdom and guarded by the legendary beefeaters

Workshop

Tonight, enjoy a West End show with a backstage workshop
Shakespeare

Embark on a guided tour of the Shakespeare Globe Theatre and exhibition. Built in 1599 by Shakespeare's playing company, the Lord Chamberlain's Men, it was destroyed by fire on 29 June 1613. A second Globe Theatre was built on the same site by June 1614 and closed in 1642. A modern reconstruction of the Globe, named "Shakespeare's Globe", opened in 1997 approximately 750 feet from the site of the original theatre
Workshop

Enjoy a bespoke day workshop at the Trinity Laban Conservatoire of Music and Dance
14
London - Stratford-upon-Avon
On the move

Transfer by coach to Stratford upon Avon, with the remainder of the day free for teacher supervised sightseeing
Guided tour

Meet the guide for a tour of the city including Shakespeare House, a restored 16th-century half-timbered house known as the birthplace and childhood home of William Shakespeare
Shakespearean Workshop

Head to the Royal Shakespeare Theatre for a "Behind the Scenes Tour" and a half-day workshop

Evening performance

Tonight, enjoy a performance at the Royal Shakespeare Theatre
17
Stratford-upon-Avon - London
Final morning

Enjoy a leisurely morning before boarding the coach and transferring to London airport for the return flight home