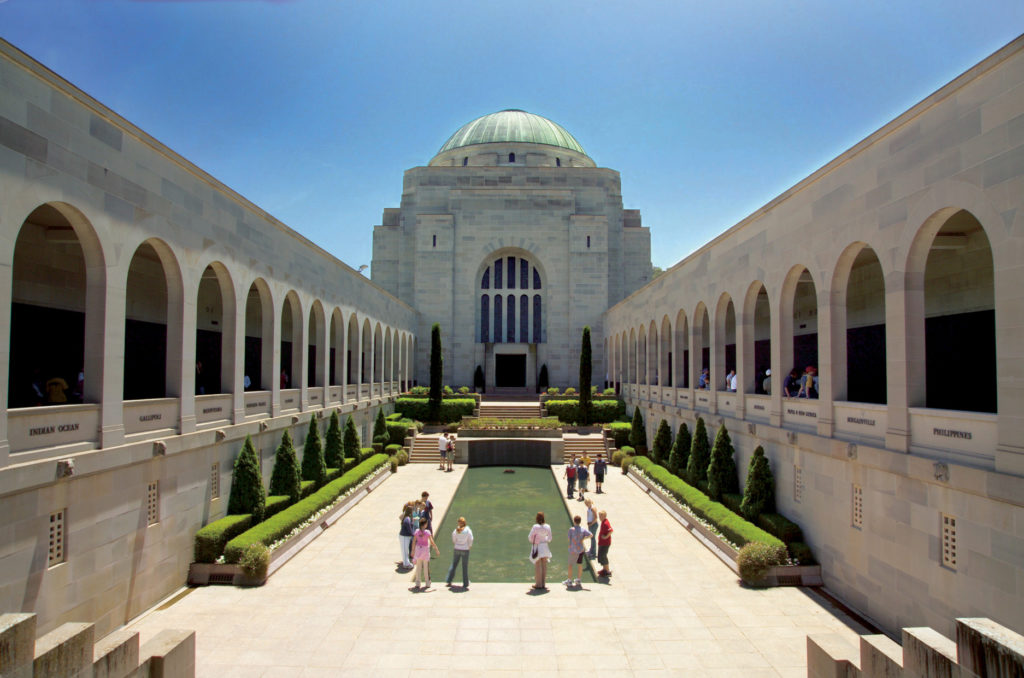 https://worldstrides.com.au/itineraries/canberra/
Canberra
Develop an understanding of Australia's origins, political history and layers of government with visits to Parliament House, the War Memorial and the Royal Australian Mint. With an array of attractions and experiences on offer, schools have an incredible opportunity to diversify their tour to meet their specific curriculum requirements.
Thousands of students discover our nation's capital each year and come away with amazing memories and life-long impressions of Australia's past and present.
Call for more information: 1800 331 050
Skip to Content
Highlights
Parliament House
Australian War Memorial
Electoral Education Centre
Australian Institute of Sport
Questacon
Discover Canberra
A trip to our nation's capital is a right of passage for all Australians. Canberra offers an extensive range of fun and educational activities for all learners.
Your Adventure, Day by Day
On the move

Assemble at school for your departure.

Canberra

Arrive in the capital and enjoy dinner.
Breakfast
National Museum

Learn about Australia's history, cultures and environment during the 2-hour Unpack the Museum tour.

National Capital Planning Display

See audio visual displays, models, photographs and drawings that explain how and why Canberra was built in its unique way. Participate in the 1 hour educational program.

Lunch
Mt Ainslie

Enjoy the panoramic views of Canberra from Mt Ainslie.

Australian War Memorial

Finish the day with self guided visits to the Hall of Memory, Roll of Honour, Aeroplane Hall and the War Museum and Last Post Ceremony.

Dinner
Breakfast
Australian Institute of Sport

Enjoy a 45 minute guided tour of AIS's world-class sports training and competition facilities.

Royal Australian Mint

Take a 1 hour guided tour which includes a theatrette presentation and an opportunity to participate in the 'make your own coin' experience.

Lunch
Embassy Drive

Take a drive through Canberra' Embassy row, home to 80 embassies!

High Court of Australia

Visit the pinnacle of the Australian judicial system.

Parliament House

Visit the location of our nation's government.

Dinner
Telstra Tower

Enjoy a night lights tour with an amazing panoramic view.
Breakfast
Electoral Education Centre

Participate in a 90 minute educational program at the EEC where you will learn from first hand knowledge about our electoral system and how it operates.

Old Parliament House

Take part in a 1 hour education program at the Museum of Australian Democracy, later visit the Flags of the Commonwealth walk.

National Gallery of Australia

Home to our national art collection, enjoy a 1 hour guided tour.

Questacon - National Science and Technology Centre

Explore this fascinating hands-on science exhibition which houses over 150 exhibits in 6 galleries.

Dinner
Breakfast
Departure

Bid farewell to Canberra as you begin your journey home.

Arrival

Arrive back at school.
*Travel Time
Getting there… Take your pick! We offer flexible travel options to and from your destination.
Return coach
Return air
A combination – coach one way and air one way
Depending on the type of transport you select, your tour duration may vary.  Talk to our team for travel times from your departing location.
If you have a set duration we can tailor a tour to meet your needs and time-frame.
Learn More »