It's no surprise that the Japan National Tourism Organization has been encouraging educational tours from Australia. From the electrifying modern cities and sophisticated robotics, to the ancient and historic natural landscapes scattered with volcanos, waterfalls and temples – Japan really does have something for everyone! We have compiled a list of interesting facts you may not have known about the land of the rising sun!
Japan may look like a single island off the eastern coast of Asia, but it's actually made up of 6,852 islands!
Japan leads the world in the field of robotics and is the number one exporter of industrial robotics. About half of the world's robots are made and used in Japan.
Japan sits along the 'Pacific Ring of Fire' which is a convergent plate boundary. As a result, Japan receives around 1500 earthquakes a year and is home to a whopping 118 volcanos.
Samurai were skilled Japanese warriors from the early 600's to the late 1800s, but were also known for having a strong passion for music, art and poetry.
The beautiful and renowned Mt Fuji is not actually one volcano, but three! The three volcanoes Komitake, Kofuji, and Fuji are stacked on top of each other to form the cone shape it is today.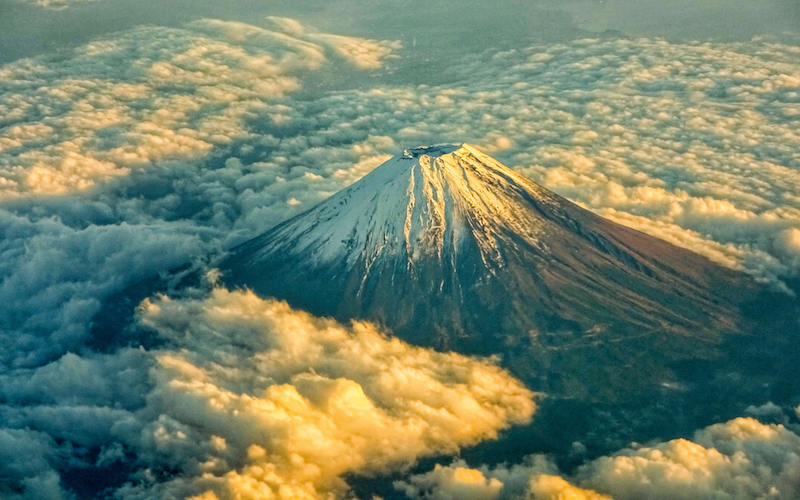 It is customary in Japan to take your shoes off when entering somebody's home – raised floors help indicate when to take off slippers or shoes. After you walk in the front door the floor will usually be raised 6 inches to specify when to take off your shoes.
If you don't mind paying a little extra you can have your own square watermelon! Square watermelons are grown by Japanese farmers so they are easier to transport and store in your refrigerator.
Instead of going in for a handshake, it is Japanese tradition to bow. The lower you bow, the more respect you show towards the other person. Bowing first started out as a sign of respect to individuals with higher status, but eventually evolved into a casual greeting or thank you.
Whether you are looking for STEM, history, geography or snowsports, Japan is the ultimate educational destination and there has never been a better time to start planning. Check out our Japan itineraries here or contact us to speak to a program specialist.