In early April 2023, a group of enthusiastic teachers embarked on our first-ever WorldStrides Soccer Teacher Training Trip to the United Kingdom. Our group were immersed in the heart of British soccer culture on this 6-day adventure, soaking up knowledge from soccer professionals and coaches, participating in educational activities and learning firsthand what our students experience on a trip with WorldStrides. Read the full day-by-day itinerary here and video to learn about our groups' adventures across the UK.
Matt McDonald is the Head of Mathematics at Marist College Canberra and joined the group on our Training Trip around the UK. He shares his thoughts on the first day of activities after leaving Melbourne and landing at Manchester Airport.
Day 1 – Landing in the UK
by Matt McDonald
"The day began with an early morning arrival at Manchester Airport, where the group was warmly greeted by our Tour Director and bus driver. After a quick turnaround in our central Manchester hotel, the tour party were back on the bus for a scenic bus ride to Halifax through the Yorkshire countryside.
Halifax, famous for its picturesque landscapes and as the setting for the popular TV series, Happy Valley, was also home to our first football experience of the trip. We arrived in Halifax well before the match and were able to soak up the atmosphere in the town centre before the local team faced off against Ryan Reynold's Wrexham in an exhilarating encounter.
As the match approached, the group indulged in pre-match hospitality, enjoying the camaraderie and excitement that comes with being part of a tour group and experiencing a live sporting event. The 4,500 travelling Wrexham fans were the happier at half time, however by the time the final whistle blew it was the local Halifax fans who were singing as they overturned a halftime 1-0 deficit, eventually triumphing over Wrexham with a 3-1 victory.
Following the match, we were treated to a 30-minute Q&A session with the Halifax FC manager and chairman, providing unique insights into the world of non-league football.
As the day ended, we were transported back to Manchester. After 2 days of travelling and such an action-packed day many of us retreated to our hotel rooms, still buzzing from the exhilarating events of the day, while others ventured out to sample the local Chinese cuisine. It was clear that if the first 24 hours were to go by, we were up for an amazing week with amazing people."
Head this way learn all about day 2 in Manchester and Old Trafford…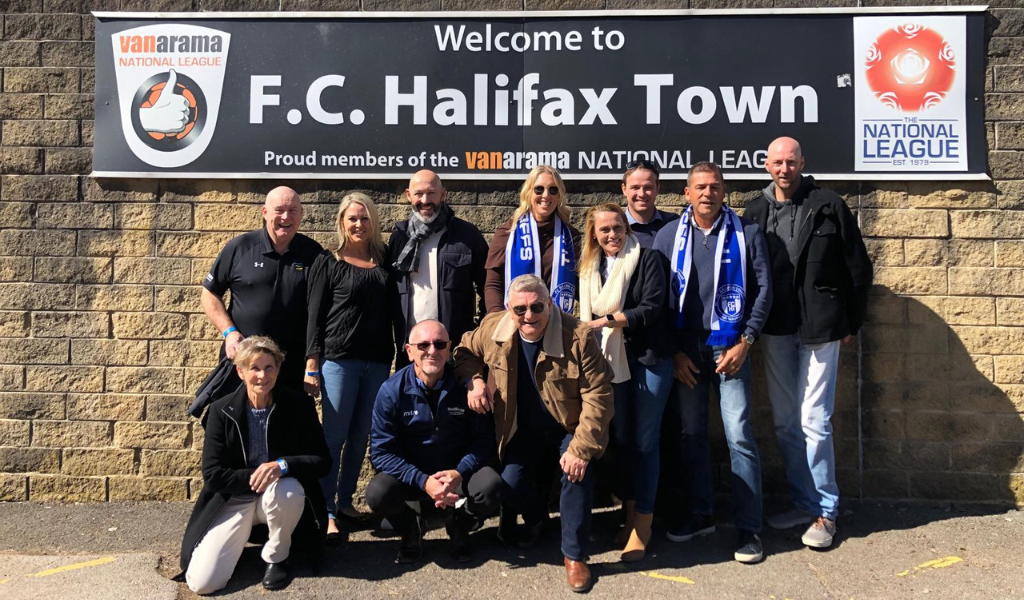 WorldStrides offers FREE Teacher Training Trips when you book your first tour with us. You will have the opportunity to meet other teachers who love to travel, get insider tips from the WorldStrides team and hear from a veteran teacher on leading student tours. From experiencing on-tour logistics first-hand to learning about our robust safety and security measures, you'll come away with a greater understanding of what to expect on your tour. If you'd like to know more about our free training trips, please complete this form, or call 1800 331 050 or email info@worldstrides.com.au