In early April 2023, a group of enthusiastic teachers embarked on our first-ever WorldStrides Soccer Teacher Training Trip to the United Kingdom. Our group were immersed in the heart of British soccer culture on this 6-day adventure, soaking up knowledge from soccer professionals and coaches, participating in educational activities and learning firsthand what our students experience on a trip with WorldStrides. Read the full day-by-day itinerary here and video to learn about our groups' adventures across the UK.
Ben Baily is the Director of Sport at Penleigh and Essendon Grammar School and joined the group on our Training Trip around the UK. Ben shares his thoughts on the fourth day of activities in Birmingham.
Day 4 – Birmingham
By Ben Bailey
"What day is it? I have no idea and it doesn't matter, we're having too much fun to even care. And what a way to start the day. A full English breakfast with a group of new friends laughing about an interesting saxophone dance and other comical events from the night before. All while debating the best way to ask the machine to make a coffee. Gee, I miss my favourite café's coffee! But no, no time to be nostalgic, it's time to pack and hit the road. London, via Birmingham, here we come!
We cruised down the M6 in our private charter passing the time chatting and further developing friendships. Before we knew it, we were entering England's second city. And there it was, glowing in the distance. Villa Park! The view didn't last long as we started to weave our way through the suburbs. And then, from out of nowhere, the bus pulls into the Holt End carpark of the mighty Aston Villa's home ground, Villa Park! What a magical place. Everyone agreed the façade was beautiful and the stadium emanated an uplifting energy that magnetically drew you in. Or, was that just me? Anyway, it was then back on the bus with another quick stop at the cross-town rival's ground before lunch at the Old Crown. The pub that was established in 1338 and inspired the Peaky Blinders series, was the perfect setting to celebrate Will's Birthday! Happy Birthday Will!
After lunch, we ventured to The Hawthorns to watch West Brom v QPR. In very cold conditions, the weather alternated from sunshine to pouring rain throughout the match. In fact, conditions were so cold and ugly that at half-time some of the group couldn't stand still! While others warmed up with a hot cup of Bovril. The match finished in a 2-2 draw and we were lucky enough to see Aussie Tom Rogic on the field. It was then back on the bus to warm up and continue our journey to London.
The trip that would normally take 2hrs 30min, thanks to Easter holiday traffic, took closer to 3hrs30min. However, that didn't matter as it meant more time to enjoy each other's company. Time passed by telling stories, sharing experiences and playing some interesting games. Before we knew it we could see Wembley Stadium in the distance as we rolled into London. The group were relieved to arrive at our Kensington accommodation, particularly those who mid bus trip regretted their decision to consume both Guinness and Bovril that day! Once checked in, there was time for a quick freshen-up before dinner. Some of the group then ventured across the road for a couple of relaxing pints, while most went straight to bed and crashed. What a day! Can't wait to see what tomorrow brings!"
Head this way and learn all about day 5 in London…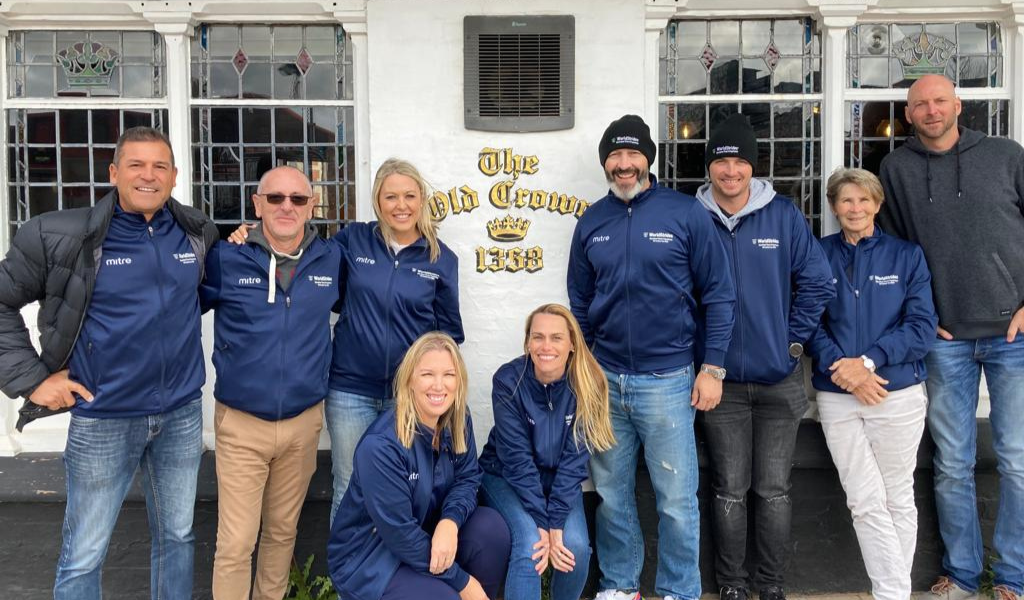 WorldStrides offers FREE Teacher Training Trips when you book your first tour with us. You will have the opportunity to meet other teachers who love to travel, get insider tips from the WorldStrides team and hear from a veteran teacher on leading student tours. From experiencing on-tour logistics first-hand to learning about our robust safety and security measures, you'll come away with a greater understanding of what to expect on your tour. If you'd like to know more about our free training trips, please complete this form, or call 1800 331 050 or email info@worldstrides.com.au