In early April 2023, a group of enthusiastic teachers embarked on our first-ever WorldStrides Soccer Teacher Training Trip to the United Kingdom. Our group were immersed in the heart of British soccer culture on this 6-day adventure, soaking up knowledge from soccer professionals and coaches, participating in educational activities and learning firsthand what our students experience on a trip with WorldStrides. Read the full day-by-day itinerary here and video to learn about our groups' adventures across the UK.
Angela Thompson is the Sports Administration Officer from Padua College in Queensland and joined the group on our Training Trip around the UK. Angela shares her thoughts on the last day of activities in London and the Matildas event at the Australian High Commission.
Day 6 – The trip of a lifetime – London
by Angela Thompson
"Waking up today on such a high from our Matildas win I didn't think this trip could get even better but what a day we had in store for us.
Today we had free time to explore this amazing city. Starting off with a delicious breakfast at the Hilton, we embarked on a bus tour organised by WorldStrides, which took us into the heart of London. Woody kindly offered to be our personalised guide, leading us through the city streets, starting at Big Ben and exploring famous landmarks such as Westminster Abbey, Parliament Square, Downing Street, Trafalgar Square, and Leicester Square. We couldn't resist taking photos in the iconic red phone booths and even had a group photo with Paddington Bear (who wouldn't!).
After some free time for lunch and shopping on Oxford Street, we returned to the Hilton to dress up for a special evening. An invitation from Tourism Australia and Football Australia at Australia House to celebrate the achievements of the CommBank Matildas and women in sports ahead of the FIFA Women's World Cup 2023, which will be held in Australia and New Zealand.
As the sun was setting we made our way there, after a week of sneakers and sportswear it was a wonderful sight to see everyone dressed up for the occasion. By chance, we found ourselves standing next to Sam Kerr, one of the Matildas' star players, talk about perfect timing. Hard to believe just days before we had our photo in front of her billboard at Chelsea stadium and now here, we were standing next to her in person alongside our own tour Skipper Julie Dolan, seriously somebody pinch me.
Inside Australia House, the event was everything you could have imagined, with its beautiful setting, mini Matildas pins, flowing champagne, and an atmosphere buzzing with excitement. The Matildas were celebrating their amazing win but also promoting only 100 days to go till the thrill of the World Cup. With this, we were lucky enough to watch the promotion of their documentary "Matildas: The World at Our Feet".
Taking photos and talking with the team, it certainly is an amazing time for women's Football but the joy and enthusiasm of seeing a little girl beaming up at Charlie Grant and the excitement of the World Cup coming to Australia, to me this is what it is all about.
As the night came to an end, we made our way to our final group dinner, reflecting on the inspirational and unforgettable experiences we had just had. During the dinner, the conversation turned to our favourite moments of the WorldStrides tour week, and it seemed that we had a common theme among the group. All the big-ticket items of course, Liverpool, Manchester United, Matildas, the feeling of that Wrexham game, incredible tours of stadiums and stories of their history, but mostly the people. The team at WorldStrides, George, Woody, and Adam played a significant role in making the week truly amazing alongside my fellow travellers. The magic of bringing strangers from all over Australia together and creating lifelong friendships is truly special.
Although all good things must come to an end, I find myself excited about the opportunities that future students and travellers will get to experience but also dreaming of my own reunion tour. It's clear that a WorldStrides Football tour provides you with not only incredible sports experiences but also the opportunity to connect with like-minded individuals and create life-long lasting memories."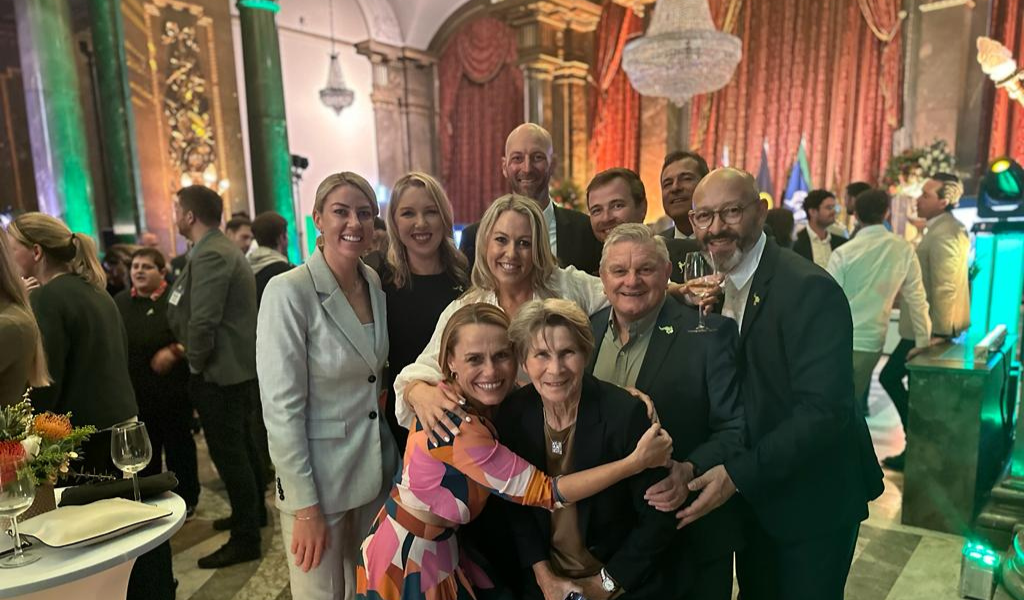 WorldStrides offers FREE Teacher Training Trips when you book your first tour with us. You will have the opportunity to meet other teachers who love to travel, get insider tips from the WorldStrides team and hear from a veteran teacher on leading student tours. From experiencing on-tour logistics first-hand to learning about our robust safety and security measures, you'll come away with a greater understanding of what to expect on your tour. If you'd like to know more about our free training trips, please complete this form, or call 1800 331 050 or email info@worldstrides.com.au