Wonders await in Sydney and Canberra
SACPPA approved Sydney and Canberra school tour 6 days from $1350 per person WorldStrides partners with the South Australian Catholic Primary Principals Association to bring educational travel opportunities to Catholic Primary Schools. Aligned with the curriculum, our tours showcase the history and heritage of the Australian Catholic community through inspiring and educational experiences. Designed in consultation with SACPPA, this tour…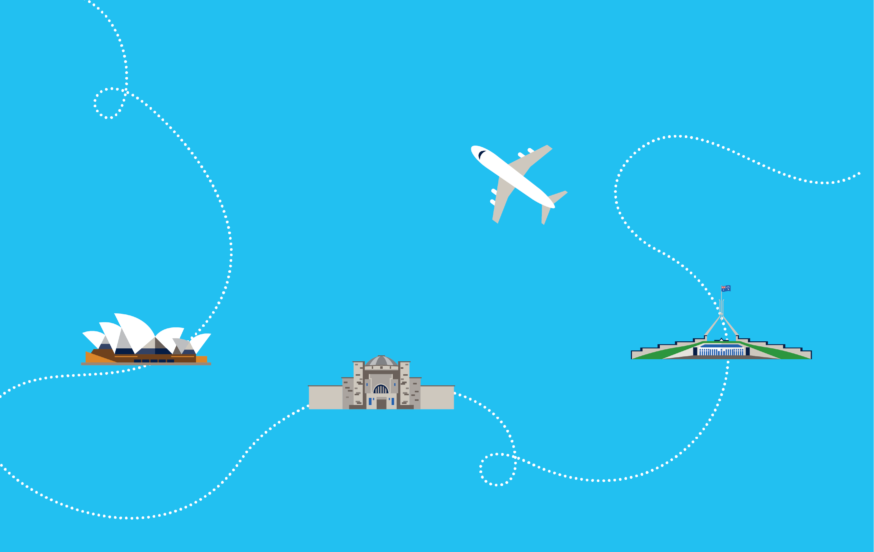 https://worldstrides.com.au/sacppa-members/
Wonders await in Sydney and Canberra
SACPPA approved Sydney and Canberra school tour 6 days from $1350 per person WorldStrides partners with the South Australian Catholic Primary Principals Association to bring educational travel opportunities to Catholic Primary Schools. Aligned with the curriculum, our tours showcase the history and heritage of the Australian Catholic community through inspiring and educational experiences. Designed in consultation with SACPPA, this tour…
Wonders await in Sydney and Canberra
SACPPA approved Sydney and Canberra school tour
6 days from $1350 per person
WorldStrides partners with the South Australian Catholic Primary Principals Association to bring educational travel opportunities to Catholic Primary Schools. Aligned with the curriculum, our tours showcase the history and heritage of the Australian Catholic community through inspiring and educational experiences.
Designed in consultation with SACPPA, this tour is full of immersive religious education, historical events and landmarks and invigorating outdoor activities including:
St Mary's Cathedral and Mary MacKillop Place
Sydney Opera House, The Rocks and Taronga Zoo
Parliament House, Australian War Memorial, Australian Institute of Sport and Museum of Australian Democracy at Old Parliament House
Air transportation
5 nights accommodation
5 breakfasts, 5 lunches and 5 dinners
Plus, teachers travel for FREE! 
Let's get started
To start planning your next adventure or for more information on this tour, complete the form below.