Ways to grow your group size on social media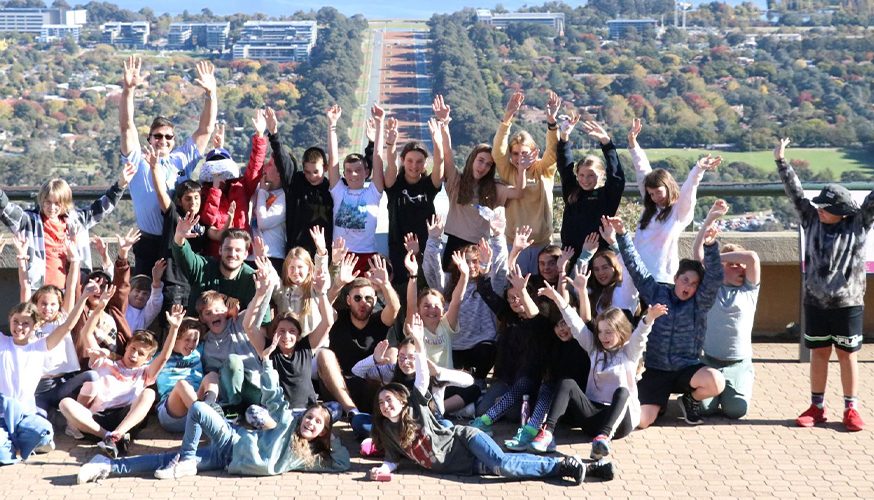 https://worldstrides.com.au/resources/ways-to-grow-your-group-size-on-social-media/
Ways to grow your group size on social media
Ways to grow your group size on social media
WorldStrides provides you with several tools to promote your WorldStrides program – posters, flyers, invites and more. But using social media is also a great way to promote your trip– and keep it visible every day! You're already a leader in the community and establishing an engaging social media presence with active followers can do wonders to increase your network when promoting your trip.
Remember, a little extra effort goes a long way, and social media is a great way to keep your trip top of mind and grow your group size. Here are a few ways you can use social media to spread the word:
Facebook Groups
Create a Facebook group for your program. Add students registered for the trip and their parents and use it as a space to communicate updates, upload documents, and discuss fundraising opportunities. Try to post a couple of times a week to keep building excitement. Additionally, the group will be a great place to stay in touch with parents while students are travelling.
Post important registration deadlines and ask your Facebook group members to share on your behalf. This will broaden your reach.
Share photos of your destination (actual trip photos are great if you've already travelled there) and encourage students and parents to share, and tag their classmates as well. You can do the same when you share articles, questions, or events. This will create excitement and engagement for the trip!
Don't forget to hashtag! Create a hashtag for your trip and students and parents can follow these hashtags across multiple social media platforms – including Instagram, YouTube, and Twitter.
Instagram
While Facebook is great for the 35 and over crowd (e.g. parents!), you'll have more luck reaching students elsewhere. A great place to start is on Instagram – a platform specifically designed for sharing photos and videos. There are some great ways to utilise "Insta" (as the kids say) to help spread the word:
Like Facebook, share photos and videos of your destination and encourage your followers to tag their friends to help spread the word. A great way to inspire tagging is to have a call to action when you post. For example, post a really nice photo of one of your trip highlights, and your caption could read, "Tag a friend who you'd love to visit with."
Daily Stories – Share temporary (only last 24 hours on the platform) photos and videos. These are a great way to reach your audience, where you can record on-demand videos to talk 1:1 to your followers to share trip reminders, deadlines or general information. The filters, stickers, and polls can keep the information fun and lively, as well. And, you can even add hashtags to your story so they become discoverable and followable. Plus, this is a great tool to use during your trip to share snippets of what you're doing throughout the day. (Here's a useful guide to get you started).
Instagram Challenges – Give students an Instagram challenge to complete during school holidays. For example, ask them to post a photo of something educational they are doing during their break, like a family trip to a historical site. The best photo could earn a prize, perhaps something they could take on their WorldStrides trip.
YouTube
Let's face it – people prefer to watch videos than read these days. Creating a YouTube channel is a fantastic way to showcase your WorldStrides program, and can be shared across multiple media platforms. You don't need a fancy camera when you've got a smartphone, so take videos whenever possible, whether it's before your trip departs (like during a fundraiser) or on tour, tell your story through the camera lens.
Have other tips or other social media platforms you use to engage students and parents? Let us know at ausmarketing@worldstrides.com.au!