Cambodia
With its cultural cache, spectacular scenery and tragic past, Cambodia offers students an unforgettable education in the resilience of the human spirit and imbues them with a valuable sense of perspective. In Cambodia, students will discover the warmth and beauty of the people, get a sense of its fascinating history, and feast their eyes on historical attractions and natural wonders…
Request Info
Request Quote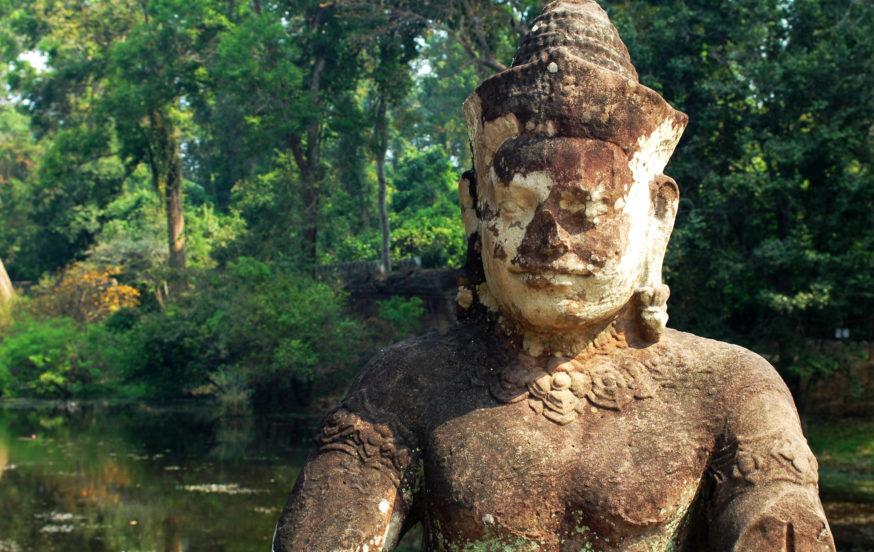 https://worldstrides.com.au/itineraries/heaven-on-earth/
Cambodia
With its cultural cache, spectacular scenery and tragic past, Cambodia offers students an unforgettable education in the resilience of the human spirit and imbues them with a valuable sense of perspective. In Cambodia, students will discover the warmth and beauty of the people, get a sense of its fascinating history, and feast their eyes on historical attractions and natural wonders…
Request Info
Request Quote
Skip to Content

Destinations
Siem Reap
Tonle Sap Lake
Angkor
Kampong Thom
Phnom Penh
Your Adventure
Arrive

Arrive in Siem Reap. Eat like a local and sample Khmer food at a restaurant.
New Hope School

Learn of the social problems facing Cambodians during a visit to New Hope School, which provides education, medical and welfare services to the people of Mondul Bai.

Siem Reap sightseeing

Explore the sights of Siem Reap.
Tonle Sap Lake Discover the astounding characteristics of Tonle Sap Lake on a boat trip. Imagine what life is like for the 1.2 million people who live in floating villages as you observe floating:
– Homes
– Schools
– Shops
– Basketball courts
– Playgrounds
– Farms
– Hospitals
Angkor Temples Be amazed as you explore the majestic UNESCO heritage-listed temples at Angkor:
– Angkor Wat
– Angkor Thom
– Temple of Bayon
– Terrace of Elephants
– Terrace of the Leper King
– Ta Prohm
Optional activity

Take an evening bike ride around Angkor Wat.
5
Siem Reap - Kampong Thom
Homestay

Be immersed in local culture during a community based homestay.

Village tour

Tour the village by bullock cart, observing local crafts. Eat like a local, enjoy a traditional home-cooked Khmer meal and dance performance.
6
Kampong Thom - Phnom Penh
Local dining

Sample a popular local delicacy – fried tarantula – at Skoun. Dine at Mith Samlanh (Friends), a centre offering food, shelter, medical care, training and educational facilities to homeless children.
Killing Fields and Tuol Sleng Genocide Museum tour

Reflect on the atrocities committed under the Pol Pot regime on a sightseeing tour of the Killing Fields and the Tuol Sleng Genocide Museum.

Afternoon sightseeing

Visit the National Museum, the Royal Palace and the Silver Pagoda.
Explore Phnom Penh

Take in the sights of Phnom Penh and go souvenir hunting at the Russian Market and Central Market.