About our soccer tours to Italy
Italy is known as the country of "Life and Style", of art and culture, of good food and fashion, and it is the ideal place for any kind of traveler. Visit the countless museums, historic monuments, and beautiful landscapes, ski on thrilling mountain slopes, taste remarkable cuisine. From quaint artistic villages to historically-important towns and cosmopolitan cities, there is something here for everyone. Come play soccer in Italy and you will instantly realize that Italian soccer can only be described as passionate and exciting!
Como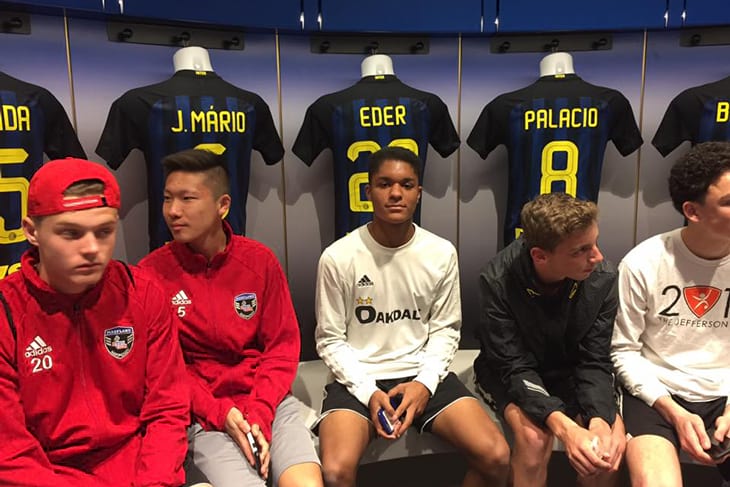 Como is a lively and pleasant town with an appealing historic center and a scenic location at the southern end of the east branch of Lake Como. Lake Como, also called "The Star with Three Points," is made up of three branches, united in the charming central lake. Como occupies a very strategic position and is the perfect base to explore Milan and parts of Switzerland.
Sights to see in Como:
Cathedral of Como
San Fedele Cathedral
Porta Vittoria
Basilica of Sant'Abbondio
Lido Villa Olmo
Bellagio at Lake Como
Como Funicular
Funicular Railway
Volto Lighthouse
Isola Comacina and much more!
Venice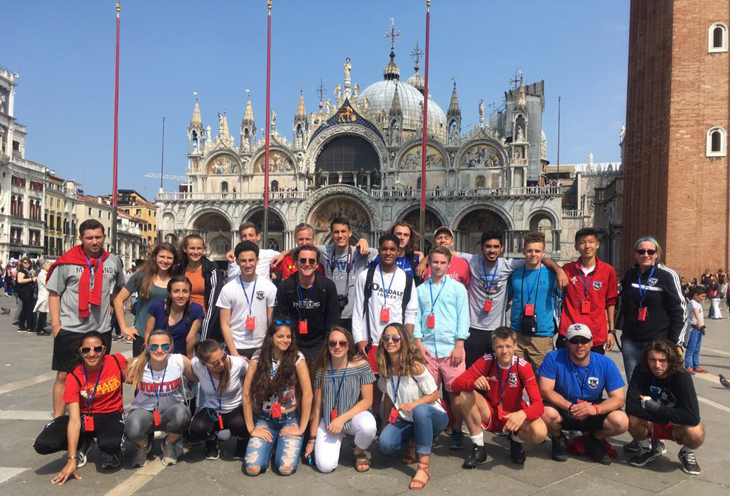 Venezia, La Serenissima, Queen of the Adriatic, City of Canals and Palaces – Venice's nature is dual: water and land, long history and doubtful future, airy delicacy and dim melancholy. If this precious place does sink, the world will be the poorer. For a thousand years, the city was one of the most enduring mercantile sea powers on the face of the earth. Today, the brilliance and influence have long since faded, leaving a town of tarnished glories, out of time and out of place, so achingly beautiful it's hard not to look for the back of the set.
Sights to see in Venice:
St. Mark's Square
Doge's Palace
Torre dell'Ordogio
Bridge of Sighs
Basilica San Marco
Rialto Bridge
Galleria dell'Accademia
Peggy Guggenheim Collection
Venice Lido
Campanile
Gondola Ride
Grand Canal
Rialto Market and much more!
Florence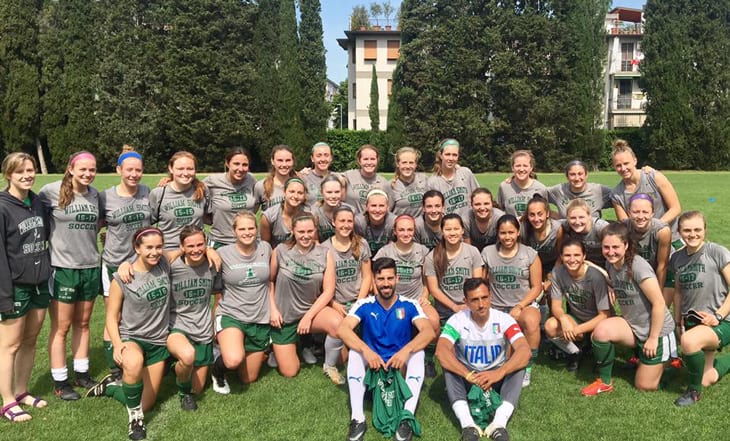 Few cities are as easy to fall in love with during a short stay than Florence. As the birthplace of the Italian Renaissance, Florence is known for its incredible art and architecture and its vast history and culture. Impressive buildings, remarkable galleries, and beautiful churches are crammed with treasures depicting the Florentine love of display. The russet rooftops and lofty domes of Florence's skyline provide a picturesque view of the striking city. There are also many side trips from Florence, such as Pisa and the Chianti Region.
Sights to see in Florence:
Michelangelo's David
Palazzo Vecchio
Signoria Square
Old Bridge
Uffizi Palace
Uiffzi Gallery
Duomo of Florence
The Dome of Brunelleschi
Pitti Palace
Octagonal Baptistery
Museo dell'Opera del Duomo
II Gelato Vivoli
Santa Croce
Museo Nazionale del Bargello
Mercato Centrale and much more!
Rome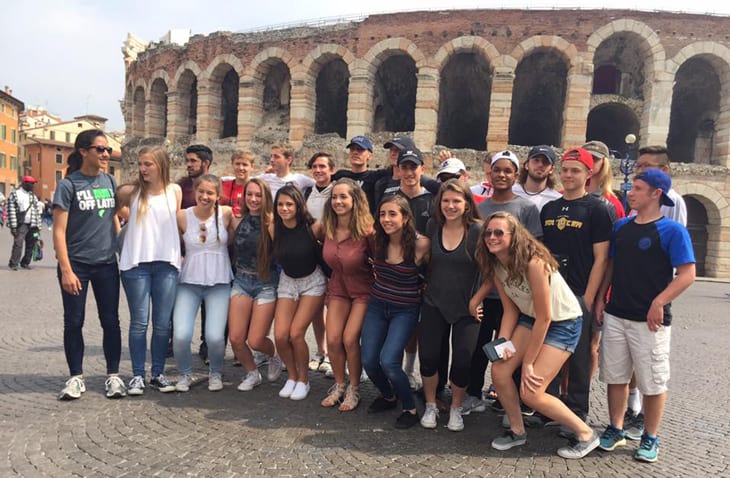 It's hard to say what you'll find most breathtaking about the Eternal City – the historical buildings, the fabulous artwork, the modern vs. ancient duality, the great food, or the interesting mix of people. Make like the locals and arouse your senses in the multitude of pleasures the city has to offer, from the thrill of feeling centuries of turbulent history under your feet to the enjoyment of eating chestnut gelato on a hot day. Here, modern city buildings sit next to ancient city ruins, young college tourists sit next to weathered travelers, making this is a city for everyone.
Sights to see in Rome:
The Colosseum
Pantheon
Vatican City
Sistine Chapel
Vatican Museums
Trevi Fountain
Spanish Steps
Capitoline Museum
Borghese Gallery
Borghese Gardens
Piazza Navona
St. Peter's Basilica
Campo de'Fiori
Piazza del Popolo
Trastevere
Ostia Antica
Ponte Sant'Angelo and much more!