As the crisp winter air settled in, students from all over the country eagerly packed their bags and headed for the snowy peaks for their Snowsports tours. With last year's fantastic start to the season in mind, expectations were high and Mother Nature did not disappoint.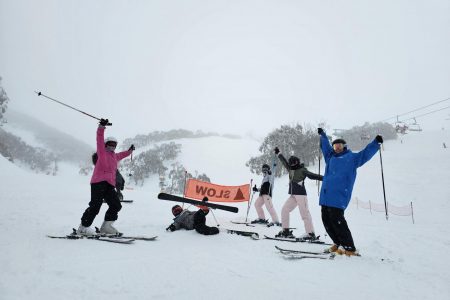 A winter wonderland unfolds
The 2023 snow season kicked off with a bang, blessing us with heavy snowfall in both June and July. The result? Perfect conditions for the school holidays, creating a winter wonderland that had our students buzzing with excitement. Snowfall was followed with warm temperatures and the delightful combination gifted us numerous sunny, bluebird riding days.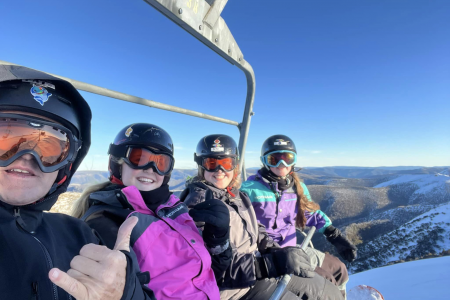 Life-changing moments created for over 3,000 students, teachers and parents
Throughout the season we hosted a total of 74 groups; over 3,000 students, teachers, and parents; all eager to experience the magic of the mountains. With 47 groups at Hotham, 13 at Falls Creek, 2 at Perisher, 10 at Mt Buller and 2 groups jet-setting overseas to New Zealand, it was a season filled with laughter, camaraderie, and adventure.
The July school holidays were jam-packed for our team. We had 21 different school's skiing and boarding with 15 of these groups attending Hotham.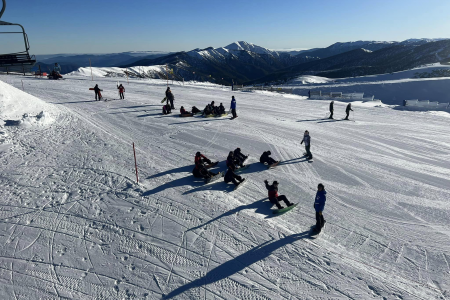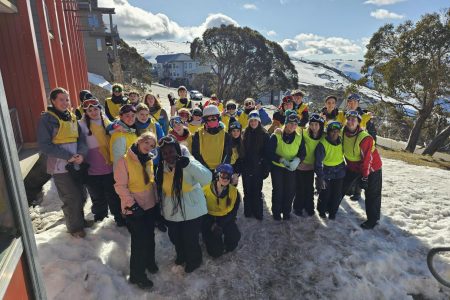 Celebrating birthdays and movie nights
Amidst the breathtaking landscapes and thrilling runs, a few birthdays were celebrated on tour. Some thoughtful students took advantage of the lodge's kitchen facilities to bake and decorate cakes for their peers, adding a sweet touch to their tour. Even when night skiing plans had to be cancelled, we transformed the lodge loungerooms into cozy theatres, hosting projector movie nights that were a hit with everyone.
September surprise
Just as we thought the snow season might be winding down in August, September surprised us with another snow dump. This was a welcomed gift for our groups arriving and they were able to enjoy the last bit of snowfall before the warm weather eventually caught up with us, leading to a bittersweet end to the season. It had to be cut short by about 10 days, concluding on 20th September.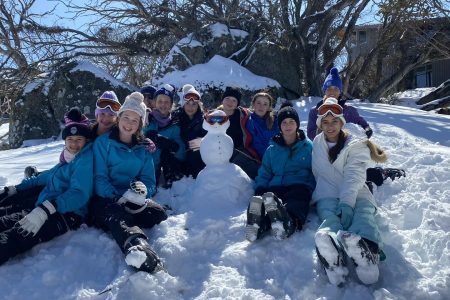 Student testimonial: forging friendships
One of our students, Amos from MacGregor High School in Queensland, beautifully captured the essence of his Snowsports trip: "I think more than seeing the snow, it was becoming closer with this tight-knit group of people who I never imagined I'd speak with – let alone go down slopes and chairlifts with. I'm really grateful for the friends, memories and everything in between that the snow tour gave me, and I can't thank the teachers and the team enough for giving me such an opportunity. Thank you so much."
A WorldStrides snow tour isn't just about the snow; it's about students forging lifelong friendships; making cherished memories; and experiencing personal growth amongst the breathtaking beauty of the alpine environment.
Thank you to all the students, teachers, and our dedicated team for making this season truly special. We can't wait to see what the next snow season holds in store for our groups! Until then, if you're interested in booking a snow adventure for your students in 2024 or beyond, contact us now to start planning.