Preparing snacks to take with us on a trip can sometimes be an afterthought, with most of us opting to stop off at the service station on the way instead. This can not only put us out of pocket (service stations are expensive!), but it can also negatively impact the environment due to plastic packaging. According to WWF,
"Only 18% of plastic packaging is recycled in Australia with the majority of packaging ending up in landfill, or worse entering our oceans where it can exist for hundreds of years."
Until brands move to more environmentally sustainable packaging, we can all do our bit to reduce our plastic usage by preparing our own snacks to take on the road or to school. Finding the time to make snacks the whole family will enjoy can be difficult, but we promise it doesn't have to be. Here are some simple to make, healthy and delicious snack ideas that everyone is guaranteed to love!
Hummus and veggie sticks
Making your own hummus is so quick and easy! Once you know this recipe you'll never buy hummus from the shops again. You'll not only feel good about helping the environment but making it yourself means no nasty additives. All you need is some chickpeas, tahini, lemon, cumin, salt and pepper – and a food processor/blender. Follow this easy and smooth hummus recipe and cut up some veggie sticks like cucumber, carrots, celery or capsicum and your yummy snack is ready to take on the road!
Nut-free raw bliss bites
Bliss bites or balls are delicious and again very simple to make! There are so many different flavours to choose from and they also freeze well if you make too many. Here are two nut-free recipes which are sure to be popular amongst the whole family.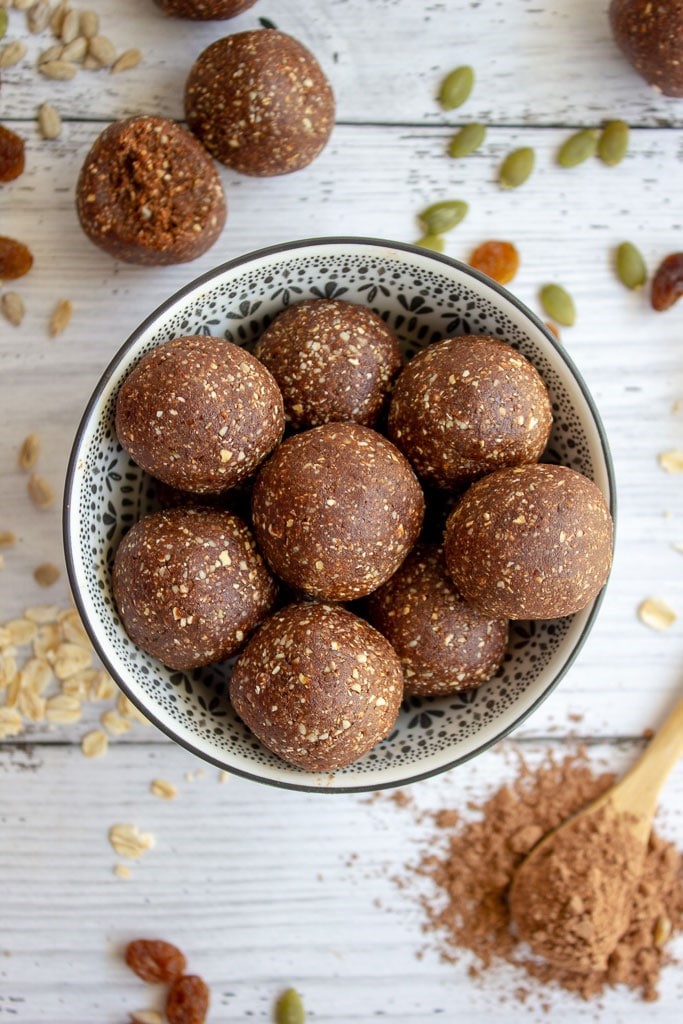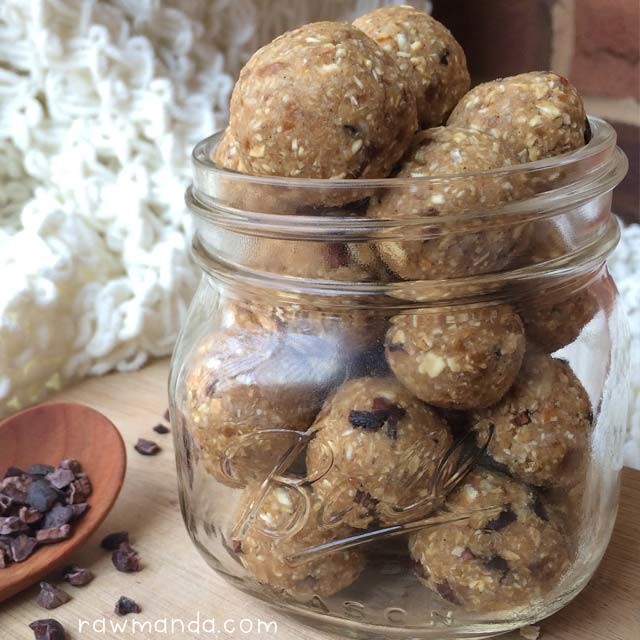 Homemade popcorn
A simple and moreish snack, if you're constantly buying popcorn from the shops, now is the time to make it yourself. A popcorn maker isn't required to make this recipe, all you need is a saucepan, popcorn kernels and an oil of your choice plus your favourite popcorn seasoning. Follow these instructions to make the perfect stovetop popcorn! Once it's all popped, distribute into single servings using environmentally friendly bags/containers or store in a large jar at home.
Energy bars
Energy bars are the perfect on the go snack. This recipe is full of all the good stuff from sunflower and pumpkin seeds to honey and vanilla. Plus, if there's an ingredient you're missing from the recipe you can substitute it in for something else in your cupboard. Substitutions can be found in the recipe – check out how to make energy bars here.
Banana Bread
A perfect substitute breakfast for those in a rush! Store-bought banana bread is generally filled with refined sugars, while this recipe is still relatively high in sugar it contains natural sweeteners like honey or maple syrup. This healthy banana bread recipe is one you'll want to keep on a cycle.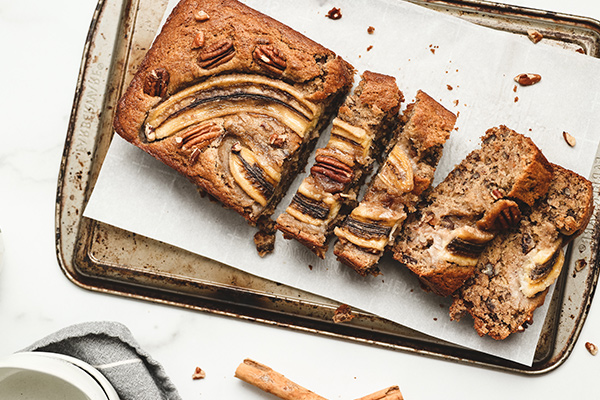 Healthy muffins
Looking for a healthy savoury snack or a light breakfast where you can successfully disguise those less popular vegetables? You can't go wrong with a savoury muffin. Here are some delicious recipes to try:
Fruit
Fruit is an obvious choice but we're including it here because fruit compliments all of the snacks above and will keep you fuller for longer. Tip: Cut up your fruit because it 100% tastes better this way… right?!
Storing your snacks