A trip to the Outback is truly life-changing… and now it's even more accessible!
Tourism NT is currently offering $1000 to interstate schools that participate in their School Excursion Program. The program has been created in conjunction with NT Learning Adventures who have worked on creating links between destinations in the Northern Territory and the Australian Curriculum, including history, indigenous studies, geography, science, the arts and health and physical education.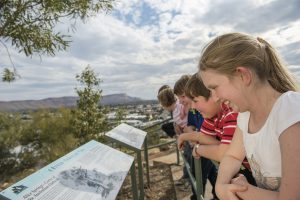 All interstate schools are eligible to obtain the funding and can allocate the funds towards their tour as they see fit, whether it's by:
Hiring local guides
Incorporating extra activities
Or providing additional funding towards student attendance
For the full terms and conditions of the School Excursion Program, click here.
Image Source: Tourism NT