The Northern Territory is a region teeming with extraordinary landscapes, rich Aboriginal culture, and diverse wildlife. It offers a unique experience for students, providing remarkable opportunities to explore the untamed beauty of the Outback and gain a deeper understanding of the country's diverse heritage. A place of wonder and whimsy, the Northern Territory offers an array of inspiring and educational experiences for students to engage in, many of which are built around strong links with the Australian Curriculum including Humanities and Social Science, Aboriginal & Torres Strait Islander Histories and Culture, Science and Sustainability.
Tourism NT has announced its Save & Learn program offering school groups up to $3,000 in funding towards their tour price if travelling before 31 December 2023. This is an incredible opportunity for schools wishing to experience the vibrancy of the NT and our WorldStrides team will help you every step of the way.
Top NT adventures
Darwin
A gateway to the Northern Territory, Darwin offers a vibrant showcase and blend of indigenous, Asian and European cultures. Explore the Museum and Art Gallery, Darwin Military Museum and stroll through the lively Mindil Beach Market.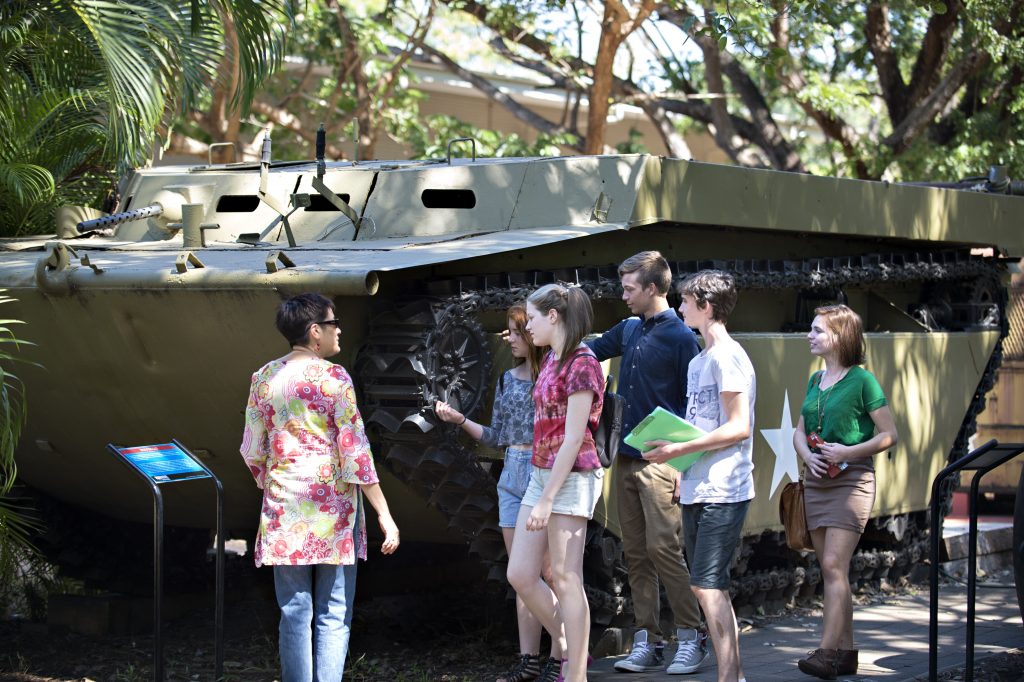 Visitors looking at an old tank at the Darwin Military Museum © Tourism NT[/caption]
Alice Springs
Walk in the footsteps of the ancient inhabitants of the Central Australian desert and learn about their lifestyle and culture at the Alice Springs Desert Park. The world-class nature park is a real-life lesson in ecology as students explore the desert flora and fauna, and wildlife.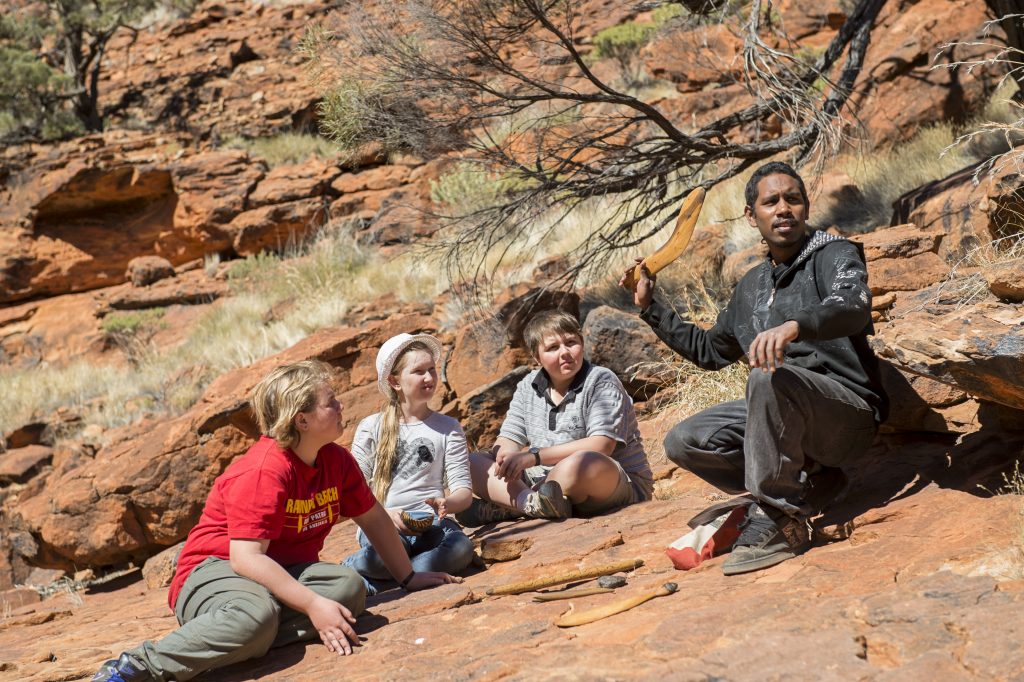 Students on a Aboriginal rock art guided tour at Wallace Rockhole © Tourism NT
[/caption]
MacDonnell Ranges
Spend the day exploring the West MacDonnell Ranges, from its breathtaking scenery and world-class hikes, to swimming holes and natural treasures. Stop along the way to enjoy the sights of Standley Chasm, John Flynn's Grave, Simpson's Gap, Glen Helen Gorge and Ormiston Gorge.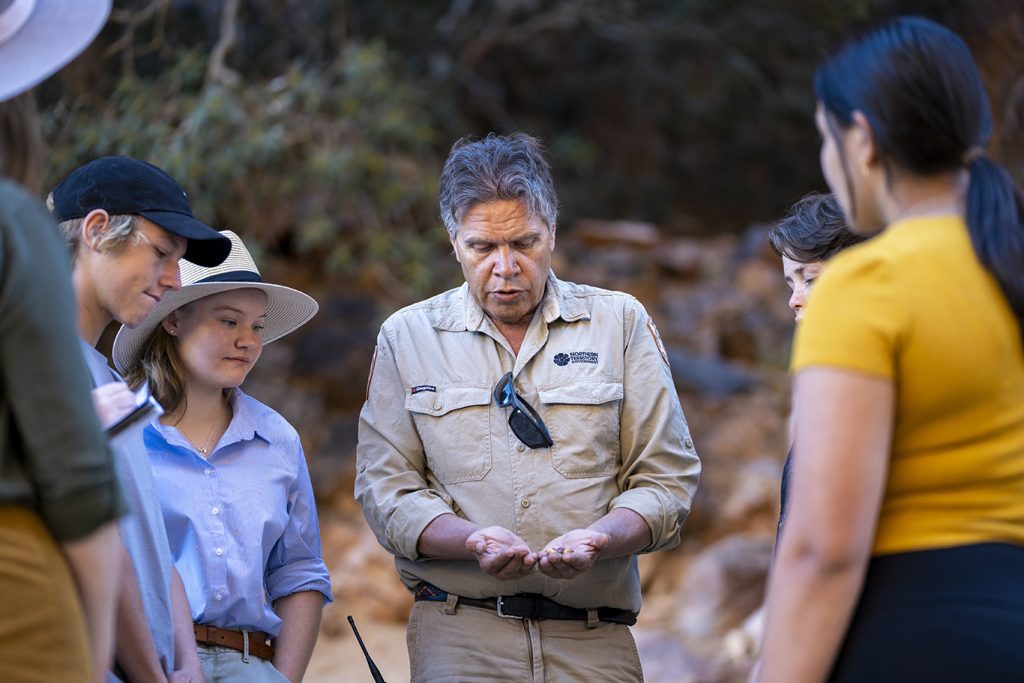 Guide with students at Simpsons Gap © Tourism NT
[/caption]
Kakadu National Park
Covering over 20,000 square kilometres, Kakadu National Park is renowned for both its cultural and natural values. Explore its natural beauty from waterfalls and tropical rainforests to wetlands, wildlife and ancient rock art.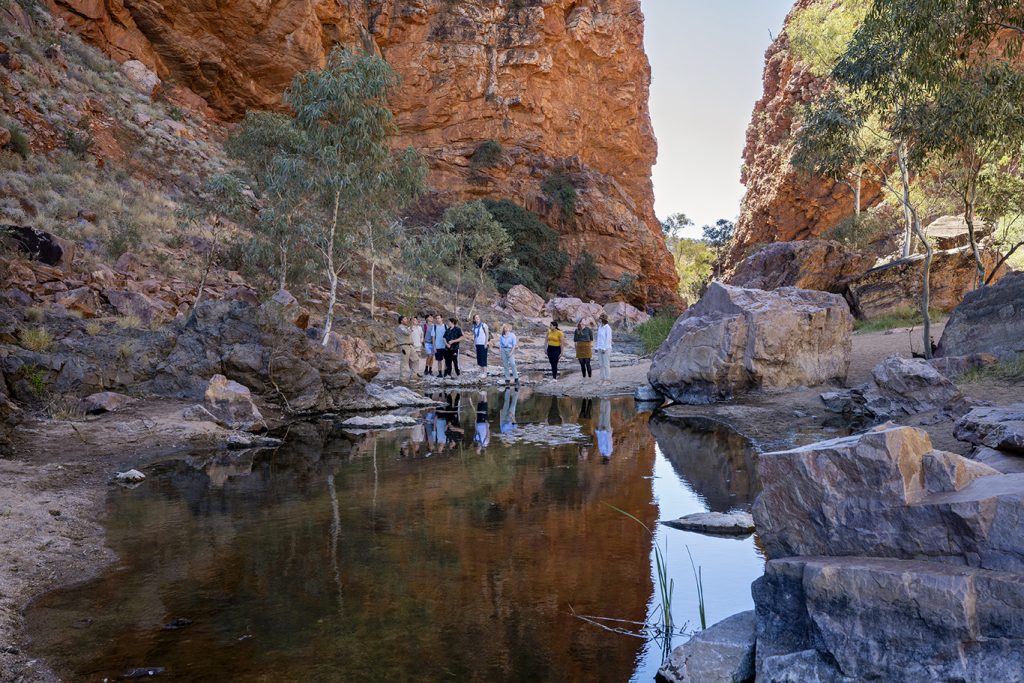 Guide with group at Simpsons Gap © Tourism NT[/caption]
Uluru
Explore the many meanings and practices encompassed within the religion, law and moral systems of the Anangu culture, the traditional owners of Uluru-Kata Tjuta. Explore the base of Uluru and absorb its magnificence, including Aboriginal rock paintings and caves. Renowned for its breathtaking sunsets, see the stunning changes of colour on the rock from red to orange to purple.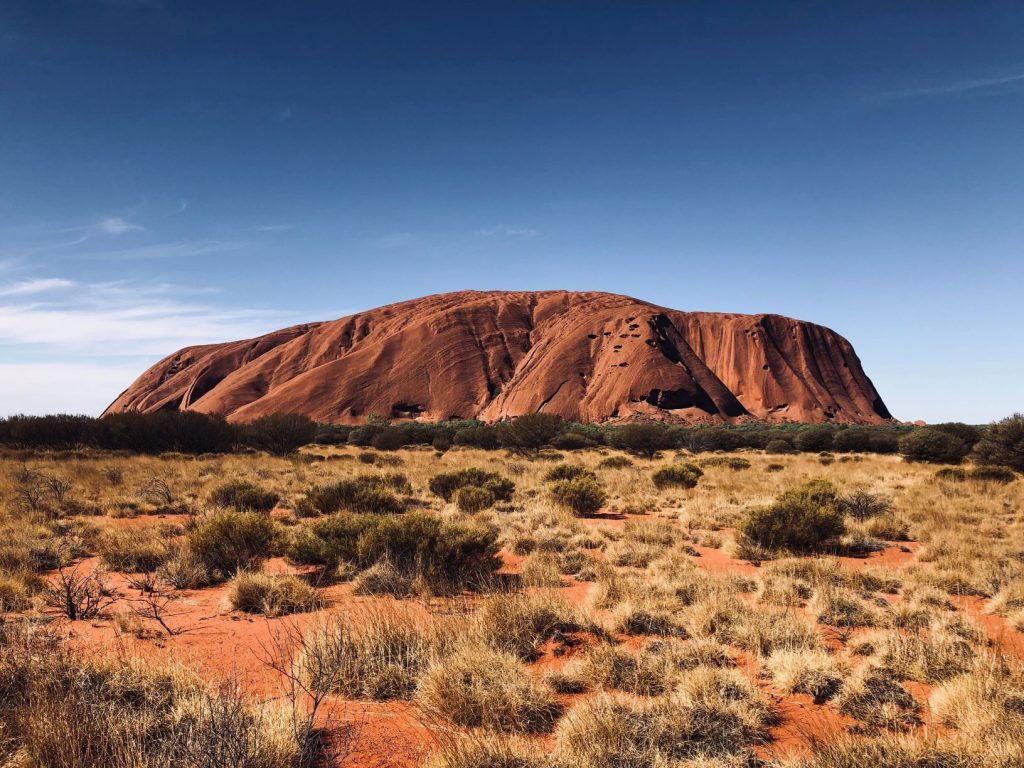 Watarrka National Park
Explore the spectacular sandstone cliffs, natural rock pools and lush vegetation of Watarrka National Park and Kings Canyon. Here you will also find the Garden of Eden and the Domes of the Lost City.
Students hiking over Kings Canyon © Tourism NT
[/caption]
For more information on our Northern Territory tours and offers available, contact us today.