Japan is a classic example of old meets new, an ancient culture competing with hyper-modern tech-obsessed cities. In sharp cultural contrast to Australia, students will be amazed as they explore the urban and rural communities of Japan.
There is much to see and do on an educational travel program in the land of the rising sun. The big cities of Tokyo, Osaka and Sapporo and their futuristic cityscapes host an endless array of exciting and unique activities for students. It is not uncommon to see ancient temples and shrines beneath flashing neon lights and towering skyscrapers in these cities. Both heritage and innovation is presented in spectacular fashion for curious students to delve into in Japan.
In the countryside, students will be immersed in traditional village lifestyle, which still reflects century's old Japanese culture with neighbourhood shrines, community festivals and traditional food and activities.
This handy travel guide designed specifically for teachers and students will help you plan your trip and pack your bags for Japan.
Japan – events and attractions
Tokyo Skytree, Tokyo – Get a birds-eye view of hyperactive Tokyo from its highest point, atop the world's tallest tower
Harajuku Street, Tokyo – Lined with hundreds of retail stores, Harajuku Street is the focal point of Japanese pop culture and offers the ultimate Japanese shopping experience
Tokyo Disneyland, Tokyo – Known as the happiest place on earth, the amazing Tokyo Disneyland has a certain magic to its many incredible rides, grand parades and enchanting attractions
Arashiyama Bamboo Grove, Kyoto – Enter another world as you stroll along narrow pathways surrounded by soaring stalks of bamboo in every direction. Afterwards, the world-heritage listed Tenryuji temple and it's renowned Zen gardens are right next door and provide a peaceful space to learn about Buddhism
Kabuki Theatre Show, Kyoto – See the dramatic stylization and elaborate make-up worn by performers in this classical Japanese dance-drama that will enrapture you in ancient Japanese culture
Sapporo Snow Festival, Sapporo – For the ultimate winter wonderland experience, head to the Sapporo Snow Festival to see unbelievable craftsmanship and marvel at hundreds of intricate snow sculptures
Student packing list
Japan Power Supply
The voltage in Japan in 100 Volt, you will need a type A adapter like this one: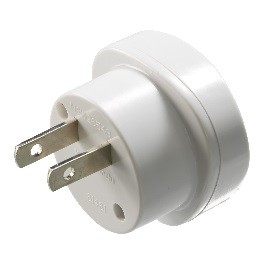 Comfortable shoes – Be sure to bring comfortable shoes that are easy to slip on and off. You'll be walking a lot and many places in Japan require you to remove your shoes before entering
Travel towel – The weather in Japan can be unpredictable and some Japanese restrooms don't actually offer a method for drying your hands – come prepared with a travel towel
Scarf – A scarf will both shield you against cold temperatures and winds as well as helping you to respect the dress code that certain religious Japanese sites may have
Other handy travel items:
Portable charger
Hanging toiletries bag including essential medicines
Tissues and sanitizer
Travel daypack
Japan travel tips
The currency of Japan is the Yen.
1 AUD = 82 JPY
FX calculation made on 31/07/2018
Average prices Japan
Meal: 800 ¥ or $9.8 AUD
Regular Coffee: 373 ¥ or $5 AUD
One-way train ticket: 210 ¥ or $2.6 AUD
Mid-range Nike shoes: 7667 ¥ or $94 AUD
The official language in Japan is Japanese.
Useful Japanese phrases for teachers and students
| | |
| --- | --- |
| English phrase | Japanese translation |
| Hello, my name is Fred | Kon'nichiwa, watashi no namae wa Fred |
| Please / Thank-you | Dozo / Arigato |
| Excuse me | Sumimasen |
| How much does this cost? | Ikura desu ka? |
| Do you speak English? | Eigo wa dekimasu ka? |
Climate in Japan
Japan's climate is generally temperate, with four distinct seasons.
Winter: Dec – Feb (snow in central and northern areas)
Spring: Mar – May (cherry blossom season)
Summer: Jun – Aug (hot and humid for 3 to 4 week)
Autumn: Sep – Nov (light breezes and cooler temperatures)
Time zone
Japan is on Japan Standard time (GMT +9). There is no Daylight Savings in Japan.
Other travel tips for Japan
The locals are extremely friendly and helpful. If you have any questions – just ask
Vending machines sell almost everything and are everywhere, and you can buy decent food at convenience stores
Most ATMs won't accept your Australian bankcard, you will need cash or a travel cash card
The JR pass is a convenient and affordable option for rail travel
Japan fun fact
Slurping your noodles loudly is considered polite and evidence that you are enjoying your meal!