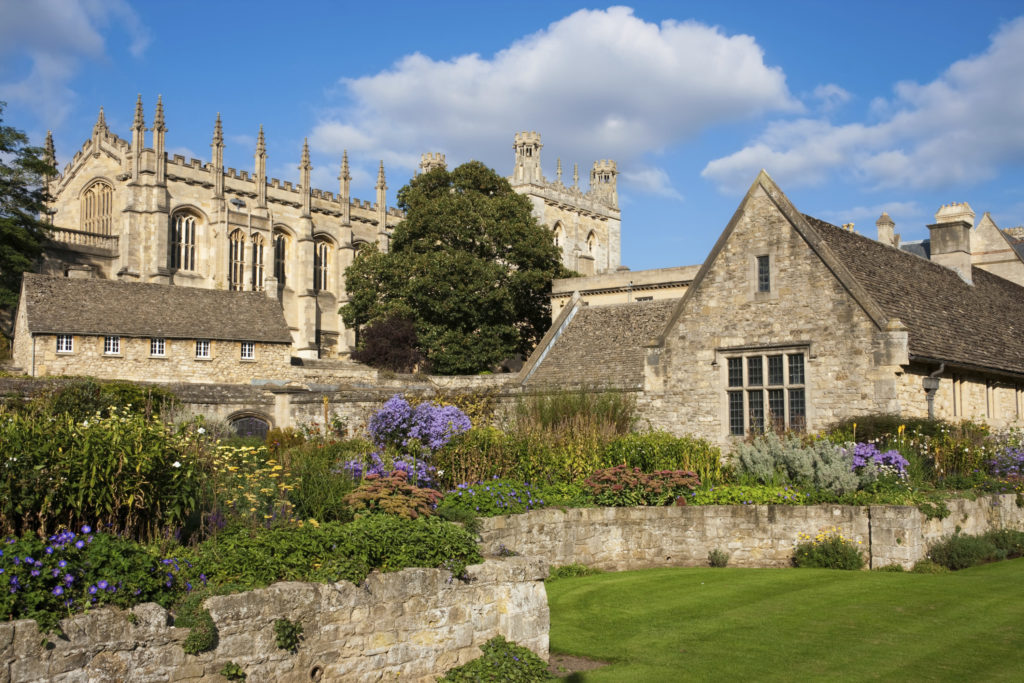 https://worldstrides.com.au/itineraries/oxford-summer-business-school/
Oxford Summer Business School
Oriel College (University of Oxford, UK) and CBL International, a not-for-profit exclusive education provider, are inviting students and working professionals to participate in a 2-week session of Oxford Summer Business School as part of CBL International Oxford Summer Institute at Oriel College. Delegates can also extend their stay for up to 10 weeks in Oxford or combine this programme with our sister programme in Cambridge,Cambridge Summer Institute offered jointly with Magdalene College (University of Cambridge, UK).
Skip to Content
2016 Sessions
Oxford Summer Business School 2016 Sessions
Eight sessions will be held in Oxford:
Session I:            20 March – 2 April 2016
Session II:           27 March – 9 April 2016
Session III:          3 April – 16 April 2016
Session IV:         3 July – 16 July 2016
Session V:          17 July – 30 July 2016
Session VI:         31 July – 13 August 2016
Session VII:        14 August – 27 August 2016
Session VIII:       28 August – 10 September 2016
For more information, please scroll down to read more on the Oxford and Cambridge Summer Academy and visit oxford-business-school.com.
International & UK Law Courses
This program will give all participants the opportunity to attend cutting-edge lectures on several subjects. Delegates will appreciate the strong focus on international law, global economics and policy trends, philosophy, and business and legal English. This program is the only extensive summer program in Oxford that focuses on law, economics, philosophy, politics, and business and legal English.
European Business Law: This course will introduce the main concepts in European law and European Business Law giving students a better understanding of the European Legal System.
International Business Law: This course gives an insight into selected aspects of legal theory and international business law relevant for running corporations with regards to international trade and commerce.
United Kingdom Corporate & Contract Law: This course will provide delegates with important legal aspects of international mergers and acquisitions, along with the concept of contracts and how British law may govern these.
International Environmental Law:  This course covers the dynamic and rapidly developing area of international law. Topics covered include the management and use of natural resources, the relationship between people, the environment and national and international governance and systems of liability for environmental damage.
International Trade and Maritime Law: This course will examine all the pressing issues of International Trade Law, and will shed light on the emerging trends and challenges in the field.
UK Tort Law: The course introduces delegates to the basic principles of tort law within a social and economic context.
Comparative Constitution Law (UK vs US) including Human Rights: This course will show how English law and precedent 'the rule of law' led to the American Revolution and the US constitution.
International and UK Banking Law and EU Financial Regulations Reform: The course is designed to be theoretical and practical using case studies, which will enable students to understand the issues that the banking sector faces and provide solutions whilst ensuring the successful and profitable operation and development of the sector.
International Criminal Law: This course covers issues of international law and international justice including large areas of international cooperation such as the prosecution of war crimes, the legality of the use of force against States, the scope of human rights protection, and international crimes and international criminal tribunal.
Economics Courses
1.Global Macroeconomics: This course will cover important subjects of macroeconomic fluctuations in the Western World, mainly the United States and the European Union, as well as China, Japan, and South-East Asia; fiscal policy and debt dynamics in the world economy; exchange rate policy and global demand imbalances; international inflation performance, consumption, and savings in the global economy.
2. Financial Crisis and Policy Responses: This course will at first introduce participants with the banking systems and the financial crisis of 2008, emphasising the credit crunch and its effects on the real economy, and then deal with the sovereign debt crisis in Europe; the so-called 'Euro Crisis'.
3. International Taxation: This course offers an in-depth understanding of international taxation, various aspects of taxation in cross border transactions, historical background of the OECD Model Tax Convention and how it has developed, basic scheme of the convention, role of commentaries, observations, and reservations.
4. Selected issues in Corporate and Tax Law: This course will focus in more detail on a variety of issues affecting corporate and tax law. By introducing corporate law concepts, the course will introduce delegates to derivative action, and tax law concepts.
5. Development Economics: This course will give an overview of policy-related issues faced by developing countries from both theoretical and applied perspectives.
6. Behavioural Economics: The objectives of this course are to introduce students to the approach and methods of behavioural economics.
PPE & Philosophy Courses
Oxford Summer Business School Course Listings – PPE & Philosophy Courses
Historic Political and Economic Philosophy: This course gives delegates an overview of historic philosophical schools. It covers aspects of ancient European philosophy with its origins in Athens and Rome as well as medieval thinking and different concepts of state, power, individual rights, as well as the origins of economical ethics.
Contemporary Political and Economic Philosophy: This program gives an insight into the modern philosophical thinking beginning with Machiavelli and the enlightenment. Various philosophical schools and their viewpoints will be discussed and the ideas of John Locke, Adam Smith, and Descartes will be analysed. Concepts of justice, equality, need, and human rights will be addressed.
Ethics and Global Issues: This course aims to give a broad overview of some of the major topics and debates within contemporary ethics, introducing students to the nature and motivation of normative inquiry, the leading theories of moral conduct, as well as considering a number of prominent ethical issues relevant to current affairs.
Certificate and Academic Transcript
Oxford Summer Business School – Certificate & Academic Transcript
A certificate will be jointly issued by Oriel College and CBL International to the participants. Oxford Summer Business School is a certificate program that may be accountable for optional credits depending on the requirements of the home institution/school/university.
The Academic Transcript will show the courses chosen and attended by each delegate. It will indicate the workload of each course as well the results of exams and assignments.  Each week, one course will be taught. Combining lecture time, preparation, study time, and tests, each week is designed to be equivalent to 2 – 3 ECTS credits or 1 – 1.5 US credits. Each week delegates are invited to participate in one examination. All programmes offered by CBL International Education in the UK are run by Oxford King's College Ltd (OKC Ltd.). We are proud to announce that OKC Ltd. is accredited by the British Accreditation Council.
Additional Program Features
Oxford Summer Business School Additional Program Features
These features are offered complimentary in each session to all students
Cultural Activities in Oxford: Throughout the programme, delegates will have the opportunity to get to know the city of Oxford through a variety of activities.
Examples of cultural activities and visits include:

Oxford Walking Tour
Ashmolean Museum
BMW Mini Plant Tour
Blenheim Palace
Sports activities
Punting
Visit to London: It is essential not only to learn the theory of international law and economics but also to understand some of the important practical aspects. Therefore included in the programme is a trip to the City of London where students will have the chance to visit some of the following: British and international institutions, city law firms, Inns of Court, banks, corporations, or courts.
Examples of cultural activities and visits include:
BBC
Houses of Parliament
City University London
The Royal Courts of Justice
Bank of England
London Court of International Arbitration