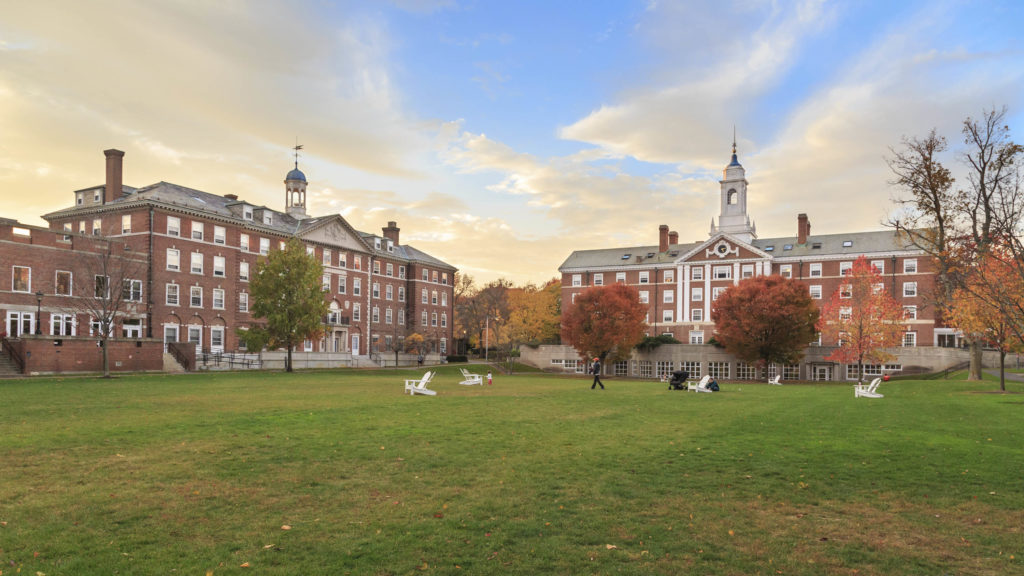 https://worldstrides.com.au/itineraries/ivy-league-summer-academy/
Ivy League Summer Academy
Ivy League Summer Academy offers custom study abroad programs for high school students seeking academic enrichment in the United States. Our high school summer school programs combine academic lectures, with social and cultures excursions for an unforgettable summer abroad. Students can choose a two-week session at Harvard University, a two-week session at Yale University or combine the two for a four-week experience of a lifetime.
Skip to Content
Session Dates
For 2016 there are two sessions offered, both held at prestigious Ivy League universities in the East Coast.
Session I:  Accommodated at George Washington University, Pace University and Harvard University – July 18- 31, 2016
Session II:  Accommodated at Yale University – July 31-August 13, 2016
For more information, please scroll down to read more on the Ivy League Summer Academy and visit ivyleaguesummeracademy.com.
Course Listings
Session I
Major Courses
Economics: The economics major will introduce and deepen delegates' knowledge of economic theories, including micro and macroeconomics, supply and demand, market failure, and game theory.
Minor Courses
International Politics: This minor course will give students an introduction to some of the political theories and terms that modern politics are founded on and how political systems contrast around the world.
Leadership: Through looking at the results of excellent and unsuccessful leaderships using case studies, delegates will come to develop their own skills during the programme as well as on their return to high school and further on throughout their careers.
Session II
Major Courses
Business and Innovation:  The course will cover five critical aspects of innovation studies: the sources of innovation, types of innovation, how it occurs, differs, and diffuses. Students will also learn how innovative companies create new markets and innovate in the business world.
PPE: The combination of Politics, Philosophy, and Economics (PPE) in a single course is an opportunity for delegates to discuss these subjects independently as well as see how they are interlinked. Subjects range from ancient European philosophy to Machiavelli and the Enlightenment.
Minor Courses
Speech & Debate: This course will help delegates to develop their confidence to speak in front of their peers with clarity and coherence. Current issues will be analyzed and delegates will learn to develop solid arguments regardless of their own personal views.
Business Negotiations: Through understanding negotiation techniques, participants will develop their knowledge of not just what to say, but how to say it. Students will have the opportunity to take part in role-play as well as look at examples of effective and ineffective negotiation strategies.
Excursions & Activities
A great advantage of joining Ivy League Summer Academy is the full schedule of excursions and activities, there's truly never a dull moment. Ivy League Summer Academy excursions are designed to engage participants in their geographical surroundings, gain an understanding of US culture, and share amazing memories with a new group of international friends!
Delegates attending Session I will spend their first week on academic field trips. This is a fantastic opportunity to visit some of the most cosmopolitan cities not just in the USA but also in the world. For the first 3 days, delegates will explore Washington D.C., the United States capital and will have the chance to visit historic sites and museums including:
Smithsonian Air & Space Museum
Capitol Hill
White House
Georgetown University
Session I and II delegates will travel to vibrant New York City and fully immerse themselves in what this exciting destination has to offer including:
Metropolitan Museum of Art
Broadway Show
Statue of Liberty
Financial District
Session II delegates have the opportunity to visit Newport, Rhode Island. Located roughly 2 hours from Yale, Newport is an island city famed for its sailing culture and an extensive collection of colonial-style historic houses. During the day, delegates will visit:
Ten-Mile Ocean Drive
The Breakers
Marble House
Newport Mansions
Accommodation
Ivy League Summer Academy Accommodations
Session I: 
Week 1: In Washington DC, delegates will be accommodated in Mount Vernon Campus, part of George Washington University. The campus is located in 23 acres of green woodland, making it an extremely attractive location. Delegates will stay in twin-shared bedrooms with shared bathroom facilities.
In New York City, delegates will stay at Beekman Hall, part of Pace University, in the heart of vibrant lower Manhattan. With its secure entrance, delegates will feel extremely comfortable in twin rooms and shared bathroom facilities.
Week 2: In the heart of Harvard University, delegates will stay in Dane Hall, closely located to the prestigious Harvard Law School. Staying in single rooms with shared bathrooms, delegates will have access to wireless internet, coin-operated laundry facilities, and space for private study in their rooms. Accommodation is located within walking distance of classes, providing the perfect atmosphere US college student life.
Session II
Delegates will experience authentic US college life by staying in the student accommodation of Yale University. Throughout the 2-week program, delegates of Session II will be accommodated at Rosenfeld Hall. Part of Timothy Dwight College, one of the twelve residential colleges on campus, accommodation will be in a twin room with shared bathroom facilities located in easy reach of classrooms. With 24/7 security and the leafy grounds, delegates have a safe and pleasant learning environment for their study abroad program.