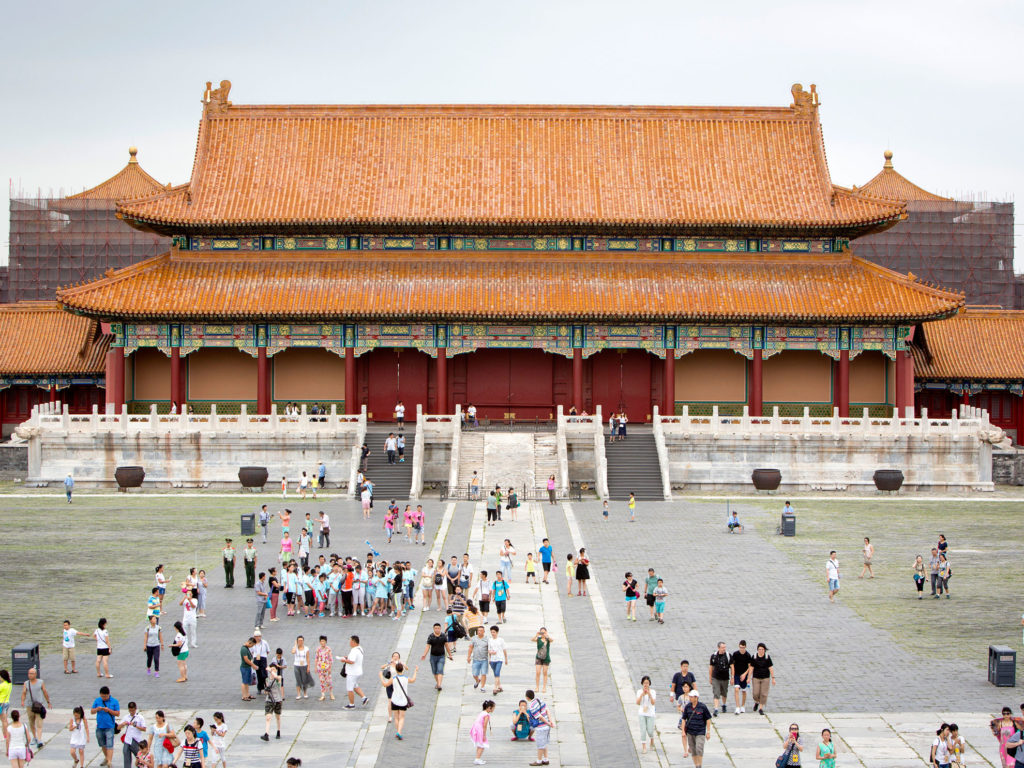 https://worldstrides.com.au/itineraries/china-law-school/
China Law School
CBL International Education has partnered with Tongji University Shanghai and Nankai University Tianjin to offer delegates of CBL International China Law School with five 2-week sessions in 4 of the biggest business hubs on China's east coast.
Skip to Content
Session Dates
China Law School 2016 Session Dates
Session I          June 12, 2016 – June 25, 2016 (Shanghai and Hangzhou)
Session II        June 26, 2016 – July 9, 2016 (Beijing and Tianjin)
Session III      July 10, 2016 – July 23, 2016 (Shanghai and Hangzhou)
Session IV      July 25, 2016 – August 6, 2016 (Beijing and Tianjin)
Session V        August 8, 2016 – August 20, 2016 (Shanghai and Hangzhou)
For more information, please scroll down to read more on China Law School and visit china-lawschool.com.
Program Features
Chinese Language Instruction: This course is an introduction to the Chinese language. It teaches delegates basic Mandarin phrases and the correct pronunciation. The course will integrate intercultural communication along with language study to give students a cultural lens through which to enrich their overseas experience. At the end of the course, students are invited to take a test to demonstrate what they have learned. An individual certificate for this course will be issued in addition to the certificate and Academic Transcript for the program.
Chinese Business Law Essay: CBL International invites delegates to submit an individual essay as part of their China Law Program. Using the knowledge that they have gained, delegates will write an essay based on Chinese Business Law, the results of which will be included on their Academic Transcript.
Company Visits: In addition to lectures, delegates will venture outside of the classroom and get the chance to visit various international and Chinese companies, institutions, manufacturers, and law firms to interact with managers, business people, and lawyers from China and abroad. In previous programs delegates have visited the following institutions:
Linklaters LLP
Deloitte
China International Economic and Trade Arbitration Commission
European Chamber of Commerce Shanghai
Airbus Tianjin
Bao Steel
Dynasty Tianjin including factory tour and wine tasting
Burkardt & Partner Lawyers
US Embassy
Cultural Activities
Throughout their stay, delegates will visit a wide range of cultural attractions to enhance their experience of China. In previous years, delegates have taken part in the following activities:
Great Wall of China
Hangzhou Lake
Visit to the Emperor's Summer Palace
Forbidden City
Dumpling party with Chinese students
Chinese Acrobatic Performances
Beijing Duck Dinner
Course Listings
1. The Chinese Legal and Court Systems: The course aims to provide an overview of the legal system in China as a whole including the on going legal reforms and the different systems in place today throughout the country. Delegates will also develop an understanding of the court system in China and how the modern day system has developed since the legal reforms in 1979, using actual case studies and court proceedings.
2. Start Up in China & Corporate Law: This lecture discusses how to become an entrepreneur in China and how international corporations cope with one of the fastest growing economies in the world. Delegates will analyse case studies of companies such as Alibaba and Xiaomi to understand the key to success in such a rapidly changing business environment.
3. Intellectual Property Rights: This course will provide an overview of the Chinese legal framework on the protection of intellectual property, with a focus on the operation of intellectual property rights such as patents, copyrights and trademarks in Chinese and International trade.
4. Taxation in China: This course offers an in-depth understanding of Chinese taxation, various aspects of taxation in cross border transactions, historical background of the OECD Model Tax Convention and what tax systems China has in place and how they differ from European or US taxation systems.
5. Mergers & Acquisitions in China: This course will give delegates the opportunity to analyse the legal aspects of mergers and acquisitions for international corporations in China as well as providing a background of the basic theory framework for M&A. Delegates will look at the biggest Chinese cases of mergers and acquisitions and identify the strengths and weaknesses these business transactions present.
6. Intercultural Communication & Management in China: This course will give delegates an understanding of the management systems in place within Chinese organizations. Delegates will discuss how organizations can overcome the barriers to successful management and communication in order to achieve successful trade between China and the rest of the world.
7. Business Law Case Studies: Delegates will gain knowledge in how legal theories are applied to real-life legal cases and discuss their opinions of case outcomes in the Chinese court. The course will highlight the advantages and limitations of the Chinese legal system and what it means for an international organization to be involved in a Chinese legal case.
8. China Free Trade Zones & Foreign Direct Investment:  The course will attempt to answer the following questions: Why and how will it be a testing ground for a number of Chinese economic reforms in the future with regards to FDI and world trade? Does it have potential impacts Will the free trade zone policy be copied elsewhere in China and where would be the next suitable location?
Faculty
China Law School – Faculty
All partner universities involved in China Law School have a team of local and international faculty members who are experts in the fields of law and business. Our professors are from highly reputable universities and have experience of teaching international summer programs. Senior managers and representatives from international law firms and consultancies will also share their first-hand experience working in Chinese markets.
Certification
China Law School – Certificate and Academic Transcript
A certificate will be jointly issued by CBL International and Tongji University or Nankai University will be issued to delegates, containing topics covered during the program. For delegates attending more that one session, a certificate will be signed by all 3 institutions (CBL International, Tongji University, and Nankai University). China Law School is a certificate program that may be accountable for optional credits depending on the requirements of the home institution/school/university. Delegates should pass the test of Chinese Language & Culture course and they are also required to hand in an essay at the end of the program in order to obtain the Academic Transcript. Pre-reading materials will be distributed before the program starts.