Cairns Community Tour
Community programs are based on travel experiences that define who we are and how we relate to our planet. On this tour, students will learn about about science, nature, wildlife, and the environment with meaningful opportunities for humanitarian service and volunteering that can make a real impact on the local Cairns community.
Request Info
Request Quote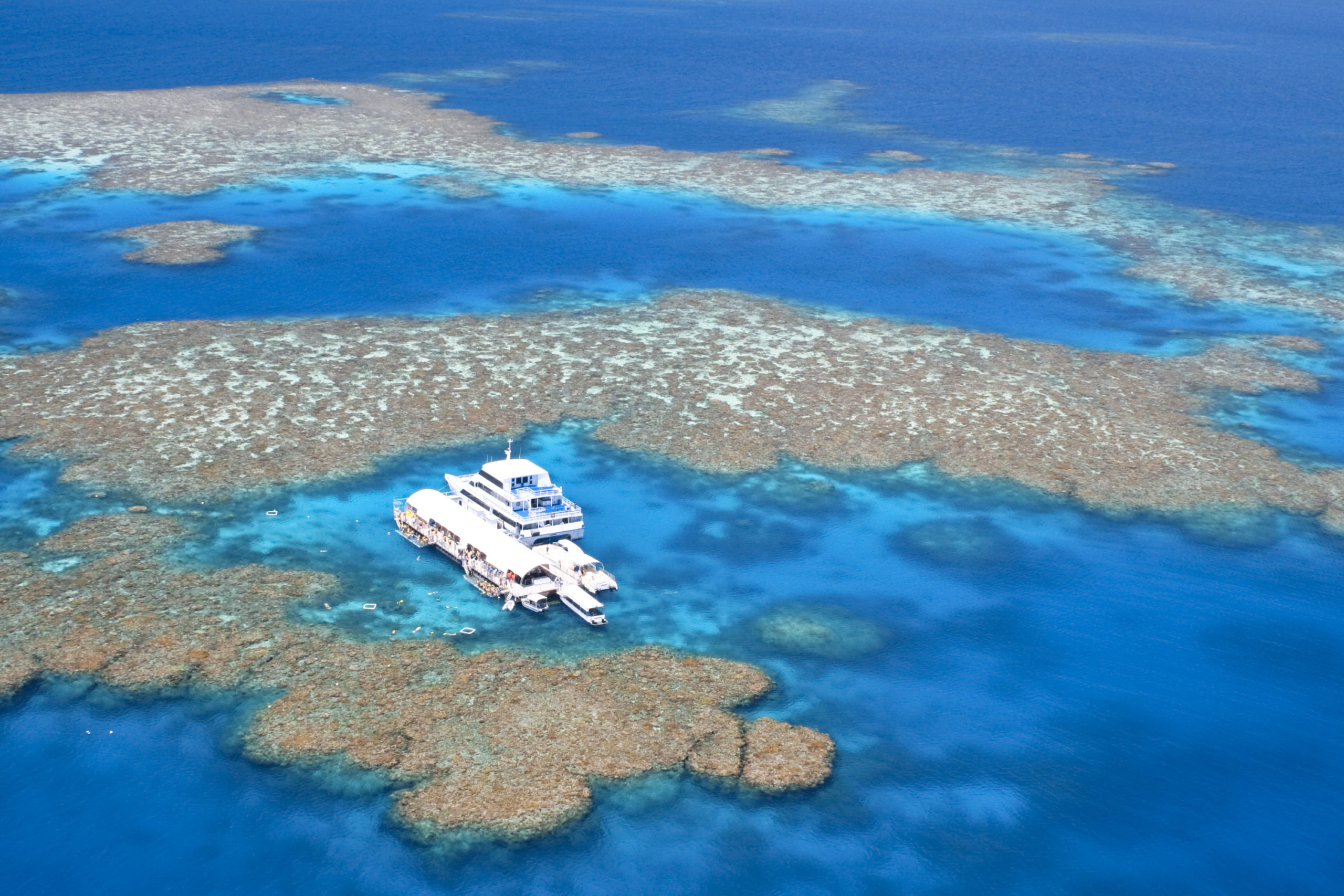 https://worldstrides.com.au/itineraries/cairns-community-tour/
Cairns Community Tour
Community programs are based on travel experiences that define who we are and how we relate to our planet. On this tour, students will learn about about science, nature, wildlife, and the environment with meaningful opportunities for humanitarian service and volunteering that can make a real impact on the local Cairns community.
Request Info
Request Quote
Skip to Content

Destinations
Fitzroy Island
Green Island Cruise
Wildlife Park
Mossman Gorge
Daintree Rainforest
Your Adventure
Meet Your Service Project Guide

Upon your arrival, meet with your 'Service Project' guide.
Service Project For The Reef

Today your project involves working together to protect waterways, ocean and reef. By stencilling messages on drains, you contribute to raising awareness of urban stormwater pollution and its impact on the local marine environment. The colourful and creative designs are a pleasant way to remind the community that all rubbish drains to the ocean

Craft Project

Your next project honours elderly people in the community living in a residential centre. Visits lift their spirits, and the energy and enthusiasm from visitors is always heartily welcomed. Together you will complete different craft projects and spend time playing card games and more. The crafts make a lovely keepsake for the residents and you feel good connecting with and sharing stories with your new acquaintances
Tree Planting Service

Toting your shovels and gloves, this morning you give back to the community by planting native trees. Run by a Cairns non-profit organization, the tree planting helps to revitalize areas that have been damaged by agriculture or development. By digging, planting, and watering today, you get to meet some local Australians, help the environment and contribute to the community

Wildlife Park

Visit the wildlife immersion park that is made up of three open and interactive environments (the Rainforest, the Wetlands and the Grasslands) for guests and animals to mingle in a natural setting. Hundreds of animals are housed on the property, including kangaroos, wallabies, kookaburras, goannas, quolls, snakes, lorikeets, tree kangaroos, owls, koalas and an assortment of other Aussie animals, all of which are in need of proper enclosures, feeding and care

The Sanctuary After Dark

In the evening as a unique treat, after the park has closed its doors to the public, you are privileged overnight guests. You set up "camp" and get a special behind-the-scenes experience of the sanctuary at night
Wildlife Park Rescue Program

Learn more about the park: it uses funds raised from donations and park entries to operate their Wildlife Rescue Program which includes a dedicated wildlife care centre. This centre serves as a hospital and rehabilitation centre for countless injured, sick, and orphaned animals. The goal of the centre is to eventually re-release the animals into the wild

Park Service Work

Under the supervision of the wildlife keeper, you have the opportunity to do service work that helps keep this sanctuary going. You may be asked to help with repairing enclosures for birds, landscape work in the open-air kangaroo area, or collecting gum tree leaves for the koalas' food. This is an opportunity to get close to animals and lend a hand to the park's operations

Crystal Cascades

Crystal Cascades is a secluded freshwater swimming hole hidden in the tropical rainforest. A series of small waterfalls flow into large pools surrounded by boulders, and rainforest trees hang over the water, keeping it cool and refreshing. This is largely a locals-only spot, unreachable by public transport, and a perfect place to soak up the beauty of the tropics
Mangrove Boardwalk

Today's first stop is the Jack Barnes Bicentennial Mangrove Boardwalk. This raised walkway takes you through this critical mangrove ecosystem which is the breeding ground for many important aquatic species. Your guide teaches you about the interesting aspects of mangrove systems and their importance to the Great Barrier Reef

Creek Cleanup

Next you visit one of the creeks that makes its way to the ocean via the mangrove ecosystems. Unfortunately household rubbish also often makes its way into these creeks and so today you will be grabbing gloves and garbage bags to do your bit to clean up the waterway

Community Service Project

Sustainability is all about the balance between the good of the environment, the economy, and people. This afternoon you combine all of these aspects during your service project for the homeless by making special bags for a local charity using recycled materials. You then put in the bags food and hygiene items most needed by those living on the street. Rosies Friends on The Street is a not-for-profit organisation that will then distribute the packs you make. In addition, a representative from Rosies will speak to you about how members of the Cairns community become homeless, and how your gift will help
Fitzroy Island Ferry

This morning you are ferried to the pristine Fitzroy Island. A fringing coral reef surrounds the island, part of the inner Great Barrier Reef, providing a sheltered home for a variety of fish and coral species

Snorkelling

With full use of snorkel gear for the day, you can walk right into the water to explore the magnificent reef system that surrounds the island. Just offshore a kaleidoscope of marine life beckons to be discovered: colourful corals, parrot and lionfish, turtles, cuttle fish, rays and giant clams.

Coral Watch Data Collection

Our next project addresses concerns over climate change and coral bleaching. During this exercise you find out more about how and why coral bleaches. You learn how to identify different kinds of coral, match its colours to a waterproof chart, and then record what you observe in teams of two. The data then goes back to the University of Queensland's Coral Watch scientists, where they analyse the results over time and look for any long term trends

Turtle Rehabilitation Centre

During your visit you also visit the island's Turtle Rehabilitation Centre where a collection of volunteers help save sick and injured sea turtles by looking after them until they are ready to be released back into the ocean

Cairns Night Markets

Enjoy a night at leisure exploring the Esplanade and Cairns Night Markets by foot
Urban Challenge

The Urban Challenge is a fun team-building exercise that allows students to learn more about the history, nature, art and culture of Cairns. Small group teams compete against time in this treasure hunt-type activity in Cairns central business district

Cairns Aquarium

Students will be greeted by their Aquarium AquaNut expert guide before enjoying their 2-hour educational program of choice. Cairns Aquarium is a brand new facility designed to follow a drop of rain as it descends from the mountain range, through rivers to the reef. Travel through 9 ecosystems, with over 15 000 animals exhibited in 71 displays in both closed and open tanks, with a mix of terrestrial and marine creatures

Palm Cove Beach

One of the best beaches of Cairns in Australia. You will find a postcard views with palm trees ashore, while there is a swimming net in the water. Remember that you should not swim outside the net, as local open water is full of dangerous creatures.
Big Green Cat Island Cruise

Board the Big Cat and make your way to Green Island.

Green Island

Spend an afternoon on Green Island where you can snorkel, embark on a glass bottom boat tour or explore the island on a self guided walk
9
Mossman Gorge & Daintree Forest
Mossman Gorge Centre

View the Indigenous contemporary Art Gallery where Arts and Crafts from the local Kuku Yalanji artists are show-cased here and explore the Gift Shop.

River Lookout & Suspension Bridge

Walk along the boardwalk to the River Lookout, then to the Suspension Bridge to view spectacular scenery. Journey into the lush rainforest of Mossman Gorge and experience the wonders of the world-heritage listed Daintree Forest, mountains and vivid flora & fauna

Jungle Adventures

At night the rainforest heaves with the breath of dragons, the croaks and clicks of insects, the scurrying of bandicoots and the slow, deliberate slighter of snakes. Just you, a torch, and your very own tour guide to introduce you to the furry, feathery and scaly locals
Explore Cairns

Morning at leisure to explore & shop