The increased likelihood of borders soon reopening with our Kiwi neighbours means that now is a good time to start thinking about the options available for your 2021 and 2022 school tour.
New Zealand's North Island is full of adventure activities, cultural experiences and awe-inspiring landscapes which make it a popular destination for school groups. Students explore incredible natural wonders, from ancient forests and hot springs to caves and volcanoes. Every experience is full of learning adventures where students develop general capabilities and take part in activities which link to many focus areas of the Australian Curriculum including Science, Geography, History, Humanities and Social Sciences, and Health and Physical Education.
We've created a round-up of the highlight's students can visit on an adventure through New Zealand's North Island!
Auckland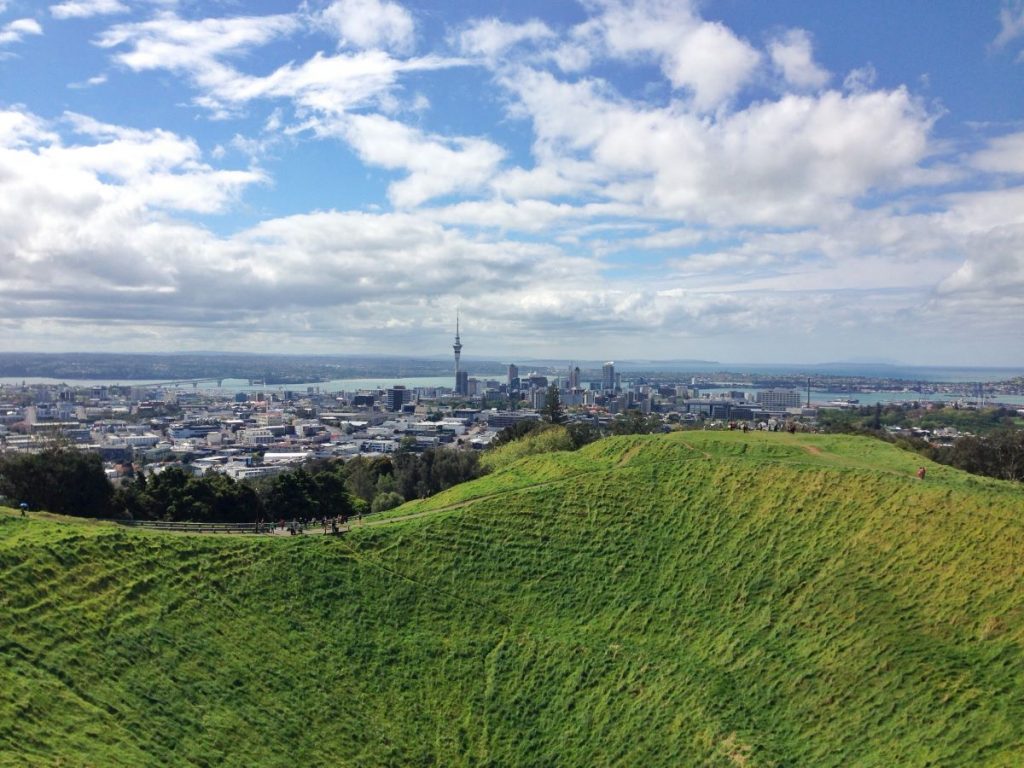 Tamaki Hikoi visitor centre guided visit and electric bus to the top of Mt Eden
Discover the significance of the dormant volcano, Mount Eden, which overlooks Auckland City, as your guide takes you through the visitors centre before boarding the electric bus to the top of the volcano. Enjoy spectacular views of the city and its two harbours, as you hear Maori stories passed down through generations and learn how the mountain came to be.
Waitomo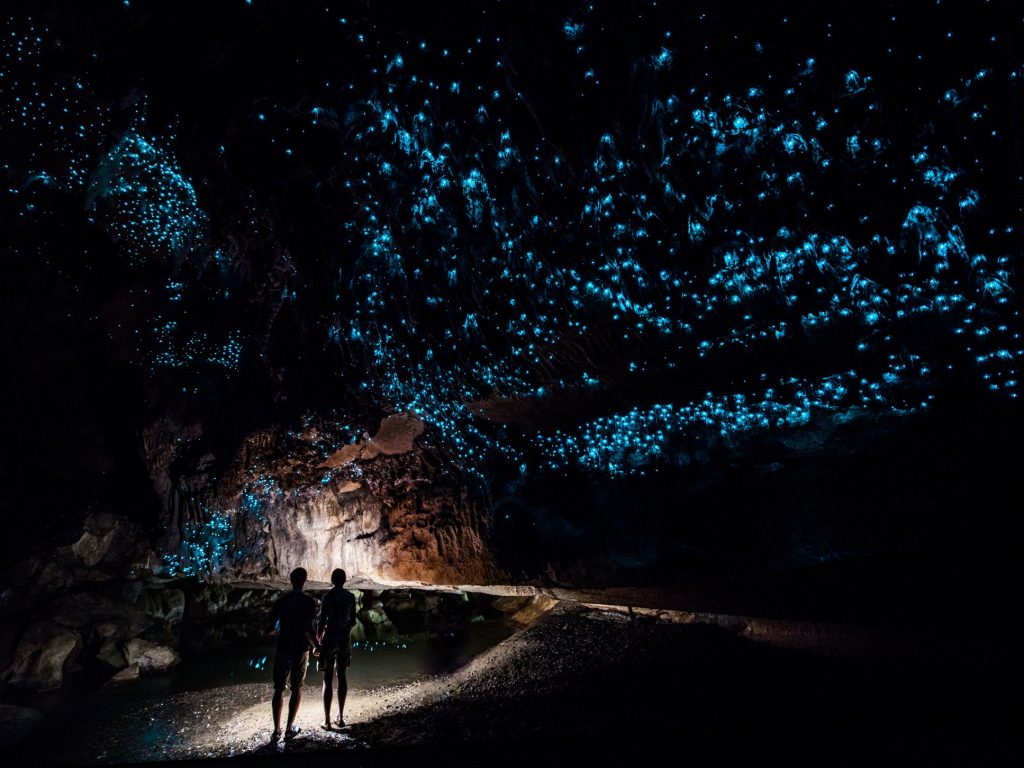 Waitomo caves guided visit
The world-famous glow-worm and limestone caves is a must-see attraction on route to Rotorua. There are more than 300 cave systems and streams dotted around the area and the 3 main caves have been mesmerising visitors for over 100 years. Students descend into the huge Cathedral cavern passing stalactites and stalagmites, before embarking on a boat journey through the glow worm caves as they flicker above and create an unforgettable milky way like effect.
Rotorua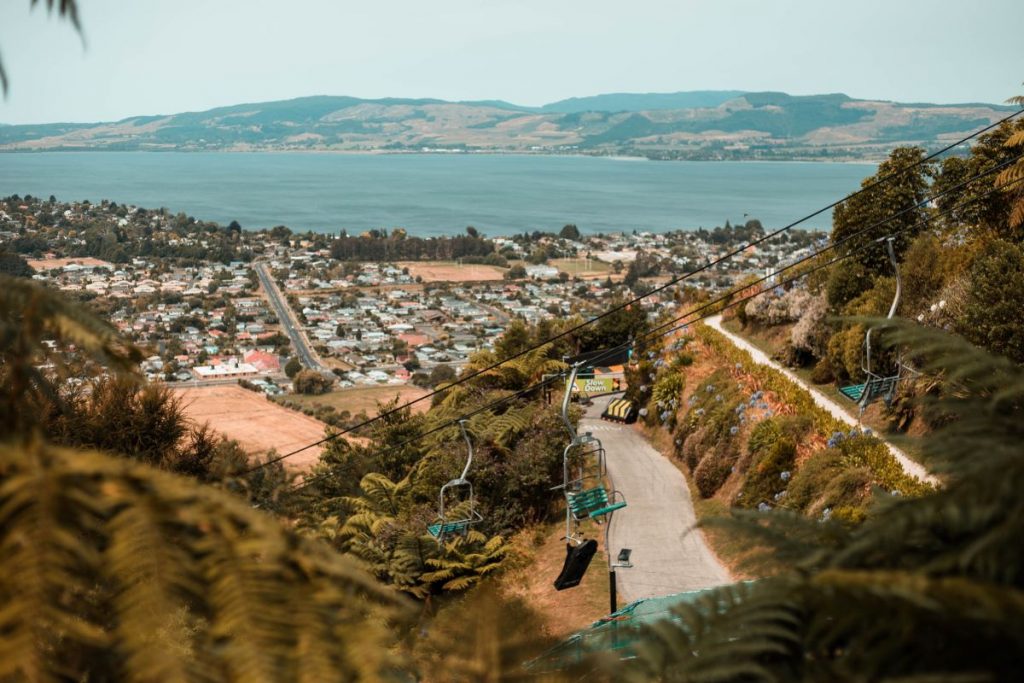 Skyline Rotorua visit
Take in the best views of Rotorua as you ride up the side of Mt Ngongotaha in a cable car before gliding downhill through Redwood forests in a thrilling luge or zip-line ride.
Tamaki Maori Village guided visit
During the Tamaki Maori Village experience, students will learn about Maori culture, its proud warriors and ancient traditions as they experience rituals, performances and a traditional hangi feast.
Wai-O-Tapu Thermal Wonderlands guided visit
Explore spectacular geothermal areas that have been gradually sculptured by volcanic activity for over tens of thousands of years. Here, students will learn about the formation of strange and wonderful natural features such as the Champagne Pool and huge volcanic craters.
Hokianga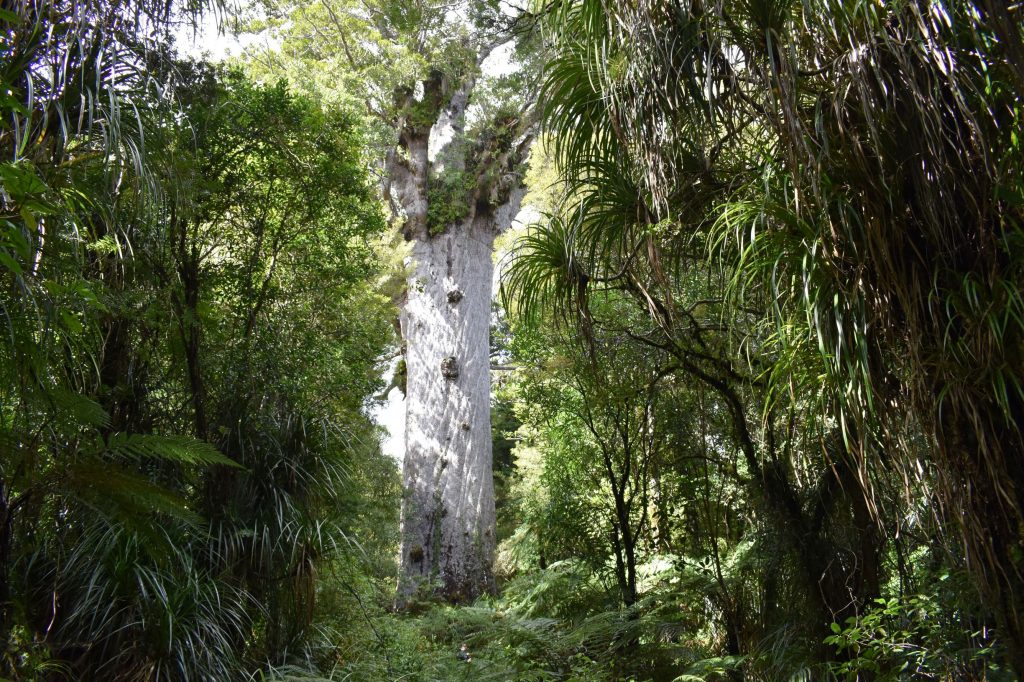 Waipoua Forest Visitors Centre guided visit
Be part of the reforestation project by planting your very own young native tree in the forest. Your trees' GPS co-ordinates will be recorded so it can always be found.
Footprints in the forest
Join a local guide on a memorable journey through nature's stages of evolution, where students will enjoy a mythological and interactive interpretation of life in the forest. See the mighty Te Matua Ngahere ('The Father of the Forest') an enormous tree estimated to be between 2,500 and 3,000 years old, with a mighty girth of 16 metres diameter.
---
Learn what else students get up to on our tour to New Zealand North Island here. If you would like to start planning for 2021 and beyond, contact us on  1300 331 050 or info@worldstrides.com.au to speak with one of our Program Specialists.